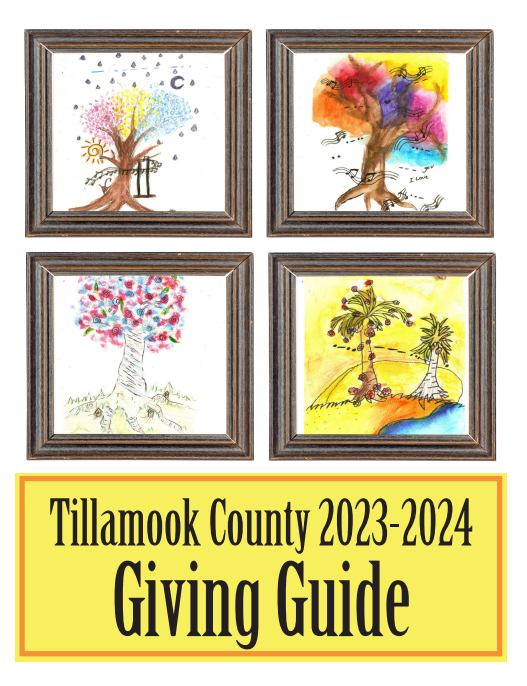 By Gordon McCraw, Tillamook County Emergency Manager
Tuesday, November 2, 2021, 09:00am
Weather
We are seeing increasing cloudiness as a front races northeastward off the coast.  We are just catching the eastern portion of this and may see some rain, associated with the front, in the afternoon hours with less of a chance this evening. Winds today southeasterly 5-10, the high near 59, lows near 49.
Tomorrow we see a stronger front moving in, pushing in some rain by tomorrow afternoon, winds easterly 4-8, highs near 64, more rain tomorrow night, east winds 8-12 but increasing in the early morning hours, lows near 50. The front moves in Thursday, likely giving us periods of heavy rain that will increase the river flow rates again.  There is a little uncertainty in exactly how much rain we will get but river flooding concerns are only slightly elevated.  This system will also bring some gusty winds, especially at the beaches, gusting up to 50-60 at the beaches and 30-40 inland.
Another issue at times, with and after the front, is the higher surf with higher tides that give us increased beach hazards.  We are also coming into a period of astronomically high and low tides. The tide level will continue to increase, forecasted to peak at 9.9' in Garibaldi on Saturday the 6th.  At 10' we start to see Tidal Overflow Flooding in the usual areas in North, Central, and South County. We are currently seeing a +0.5' anomaly and with the storm this could increase, pushing up the actual tidal height causing the Overflow Flooding at times over the weekend.
Back to the front that will finally pass thru the area Thursday morning. Behind the front we transition over to scattered showers that persist thru Thursday night when they start to diminish. The models are starting to come into better agreement that we will indeed see that active weather we have been forecasting for the weekend.  We see another front and more rain Friday and though there are some timing issues, the models do show a series of fronts moving thru that give us additional cooler, wetter and sometimes, breezy conditions into the start of next week.
Daylight Savings Time
It is that time of year again!  We "Fall-Back" Sunday, ending Daylight Saving Time at 2am Sunday and we return to Standard Time.
COVID Numbers Update
From the Community Call this morning:
Weekend Case Count – 10
7-Day Total – 28
14-Day Total – 58
October Total – 126 (a 50% drop over the previous month)
Tillamook Total Cases – 2,005
State Breakthrough Rate – 27.9% (72.1% Unvaxed)
Tillamook COVID Deaths – 36 (29 Unvaxed, 1 Unknown, 6 Fully Vaxed)
Outbreaks 2, 9 being investigated for a total of 11 being monitored.