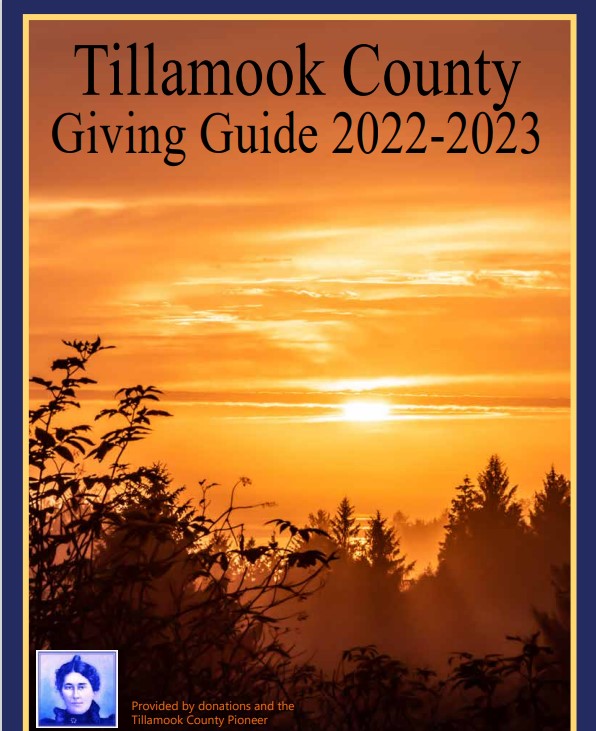 By Gordon McCraw
Tuesday, October 26, 2021, 09:00am
Weather
As forecasted, we saw a "wind" event on Sunday vs. a "rain" event, or one of our "rain/wind" events. As far as the rain goes, our area saw between around ½" to 1" of rain. Around Tillamook County, the higher wind gusts included near Cape Falcon-80, Manzanita-67, Garibaldi-64, Tierra Del Mar-59,Pacific City 42,Tillamook-41, Oceanside-41. This caused some trees to fall into power line resulting in sporadic power outages.
And we continue to have what the National Weather Service is calling, "The parade of fronts!" There is another low pressure area in the Gulf of Alaska moving southeast toward Vancouver Island. The warm front, associated with this low, is moving northward across the area with rain spreading northeastward through our area. Winds today becoming easterly 10-15 gusting to 30 this afternoon as the front itself moves across, the high near 59. We see widely scattered showers tonight behind the front, winds southerly 5-10, lows near 47.
More scattered showers possible tomorrow morning then back comes the rain with a bit of a atmospheric river, thanks to the strong jet stream that continues to race towards northern Oregon or southern Washington. While we will see rain tomorrow into Thursday, the main focus for the heaviest rain will be into Washington. But for us in the Tillamook area, we transition over to moderate rain tomorrow afternoon with winds southerly 4-8, highs near 59. More rain tomorrow night and as the main rain band moves southward, we see periods of heavy rain with the winds southerly 8-12 gusting to 20, lows near 49.
Thursday the main rainband sags further south and the rain here starts to decrease, becoming light to moderate, winds southerly 8-12 gusting to 20, highs near 62, the rain ends, and we see scattered showers Thursday night, lows near 46. Rainfall totals over the two day event around 1-2" with the higher amounts in the Coast Range.
Friday on the models again have difficulty coming to a common solution. It looks like we will have, what is known as a Cut-Off low pressure system setting up in the Pacific and the models almost always have a hard time forecasting these. The reason is in the name, it is cutoff from steering currents and usually meanders around, doing its own thing, until something else comes to kick it out. This means Friday on thru the weekend we have a chance of showers though we could see some mostly sunny skies with highs near 59, lows near 42.
COVID Numbers Update
Per the Community Call today, it was reported:
Weekend total: 10 new cases
7 Day Total: 30 (from October 17-23rd)
14 Day Total: 65 (October 10-23rd)
To Date, October: 99 (October 1-24th)
From the start: 1,979 cases
Oregon Breakthru Cases: 76.5% not vaccinated, 23.5% Breakthru
Tillamook County Deaths: 33 (new one yesterday), 4-vaccinated, 1-Unknown, 28 unvax
To date, 85 hospitalizations
Positivity rate from October 17-23: 6.8%
Monitoring 2 Outbreaks, 7 pending investigations, totaling monitoring 9
Reminder, with upcoming holiday celebration, face covering/ masks are required in all public indoor spaces and outdoors when physical distancing is not possible. OHA strongly encourages face coverings/masks at private residences when gathering with others outside of your immediate household. Plastic costume masks are not a substitute for a face covering. It is not safe to wear a costume mask over a face covering; decorating a child's face covering might bring an added touch of fun to their costume!