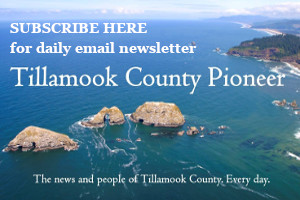 By Gordon McCraw, Tillamook County Emergency Manager
Wednesday, July 28, 2021, 11:30am
Weather
It looks like we are headed towards another hot one starting tomorrow that will persist thru Saturday.  This event does not look as severe as the last one, especially for us, and the nighttime temperatures will provide some relief for the areas with the higher temperatures.  There is already an Excessive Heat Watch issued for the valley and east of the Cascades to cover that period as they look to be in the mid and upper 90s Thursday, with some areas in the region possibly hitting the low 100s Friday before starting to cool back down Saturday.  Temperatures locally look to stay in the mid and upper 70s for this event here, in the Coast Range temperatures in the mid and upper 80s. All the usual precautions apply for this, avoid being outside during the hottest part of the day, drink plenty of water, and DO NOT leave your children or pets in your vehicle unattended as vehicles can reach dangerously hot temperatures quickly.
Now, for the forecast here with high pressure building over the area.  We have again become mostly sunny today with the winds becoming northwesterly winds becoming 5-10 in the afternoon hours, highs near 75. We should stay partly cloudy tonight, the winds diminish, lows near 55.
Tomorrow and Friday looks sunny with the winds becoming northwesterly 5-10, highs near 76 with mostly clear skies tomorrow night, calm winds, lows near 55.
The weekend looks partly sunny as the ridge shifts eastward some which allows the onshore flow and the marine layer to increase over our area.  This will also help to cool things down with highs over the weekend around 70, the marine clouds push into some degree both nights, lows near 54.
The models start to vary some by the start of next week, some say the southwesterly flow will persist, or we could see a more zonal or west to east flow.  Neither changes our forecast much but with a southwesterly flow, the eastern Oregon counties could see additional showers and/or thunderstorms. For now, we can expect mostly sunny days with highs around 70, partly cloudy nights, lows near 52.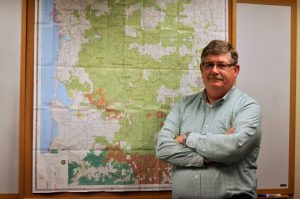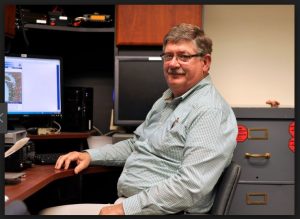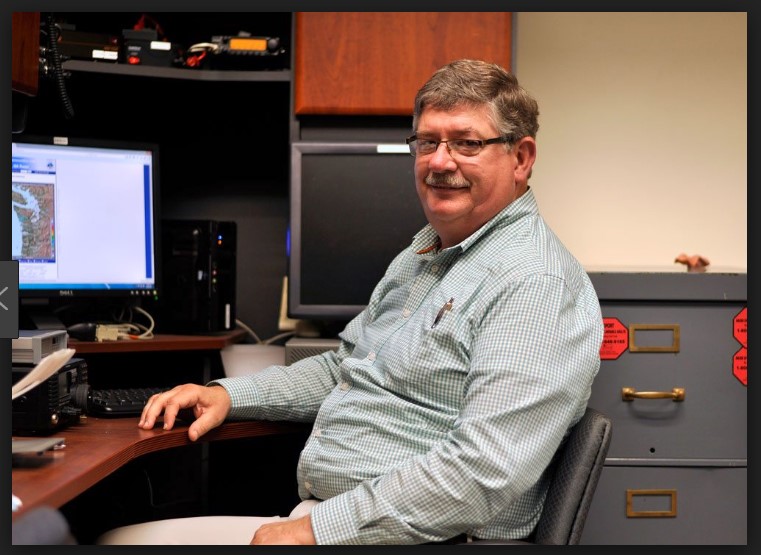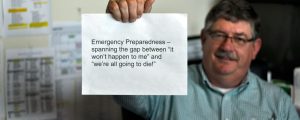 Pending Retirement
Most of you have likely heard, but, just in case, I have put in for retirement and now have a date that is right around the corner, this coming Monday, August 2nd.  The County Commissioners are taking the opportunity to build and enhance this position and have decided to place it under their office.  They do have a plan and I have been asked and agreed to assist with the transition and possibly assist with the interviews of a replacement. To accomplish this, they have done what is know as a retire-rehire for a limit period of time so I will not actually be leaving just yet.
My family and I are planning to move over into the valley to be closer to other family members so we will be selling our house here and buying over in the valley.  One thing is certain, we have loved our time in Tillamook County and will miss the close relationships we have developed over the last 15 years with our many friends and acquaintances. You all will be missed. I hope you feel, as I do, that I leave the Emergency Management Office in a much better place than it was when I took over! Again, the commissioners have a plan to further improve and build on the progress made over the years.
COVID-19 News
Yesterday the CDC, then the Oregon Health Authority, issued new mask recommendations for the State.  These are in response to a large jump in cases and even more alarming, in hospitalizations.  The new guidance can be found at:
https://content.govdelivery.com/accounts/ORDHS/bulletins/2ea4ad0
In May and June our local case count was very low and in fact, in June there were several weeks that recorded zero cases. The state reopened about that time, and the new COVID variant was spreading, and our case count went from 3 between 6/19 to 6/25 to 16 the week after and has remained in the teens each week since then. This was also a time where hospitalizations were declining, bottoming out on 7/9 with 99 but has steadily climbed since then.  A week after the 99 the state was at 141 hospitalizations and then last week hit 178 hospitalizations.  Monday there were 207 then yesterday there were 259 hospitalizations. Most of these cases are among unvaccinated people, at a rate of over 90% in both cases and hospitalizations, and now, deaths.
What we now know about the Delta Variant.  First, and obviously, it is highly contagious, about 60% more than the previous leading variant.  The symptoms are about the same as the original COVID-19 virus. From the statistics above you can see that it is affecting the unvaccinated people more, and yes, there have been some breakthrough cases, or cases with individuals who had the vaccine.  As you recall, early on it was known that the vaccines were not 100% affective but still very effective to a rate of about 90%+ for Moderna and Pfizer, a little less for Johnson and Johnson. What that means is they expected, and we should have expected, some breakthrough cases.  The important thing to know though is, the vaccines have proven very effective on the original COVID-19 virus and the other variants including the Delta variant.  The best defense remains the vaccine.
You can still get the vaccine, and it's free, through your local pharmacy, through your Primary Health Provider, and it is still being offered, on a walk-in basis, at the Health Department's Annex Building, next to the main clinic, on Tuesday's from 8:30am – 11:30 am (Pfizer and J&J) and on Thursday's from 8:30am – 11:30am (Moderna and J&J).  If you have questions or want to schedule your time, call 503-842-3914.