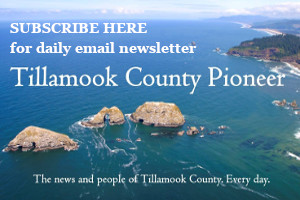 December 27, 2022 @7:30AM
We continue to have hazardous weather conditions
Public Utility crews have been working through the night removing downed trees and debris from our roadways.
The county is still under 4 alerts –
*High Wind Warning until December 27, 07:00 PM PST
*Hydrologic Outlook
*Flood Watch in effect from December 26, 01:00 PM PST until December 28, 06:00 AM PST
*Coastal Flood Warning in effect from December 27, 06:00 AM PST until December 27, 10:00 PM PST
As of 6 am today there have not been any new warnings issued by the NWS.
Current river levels: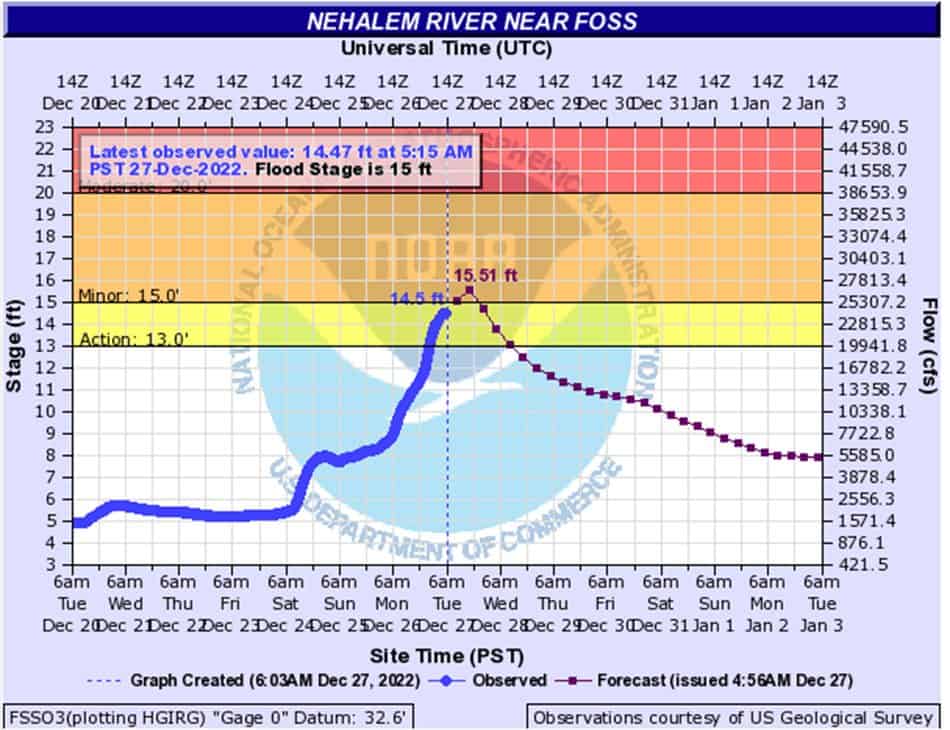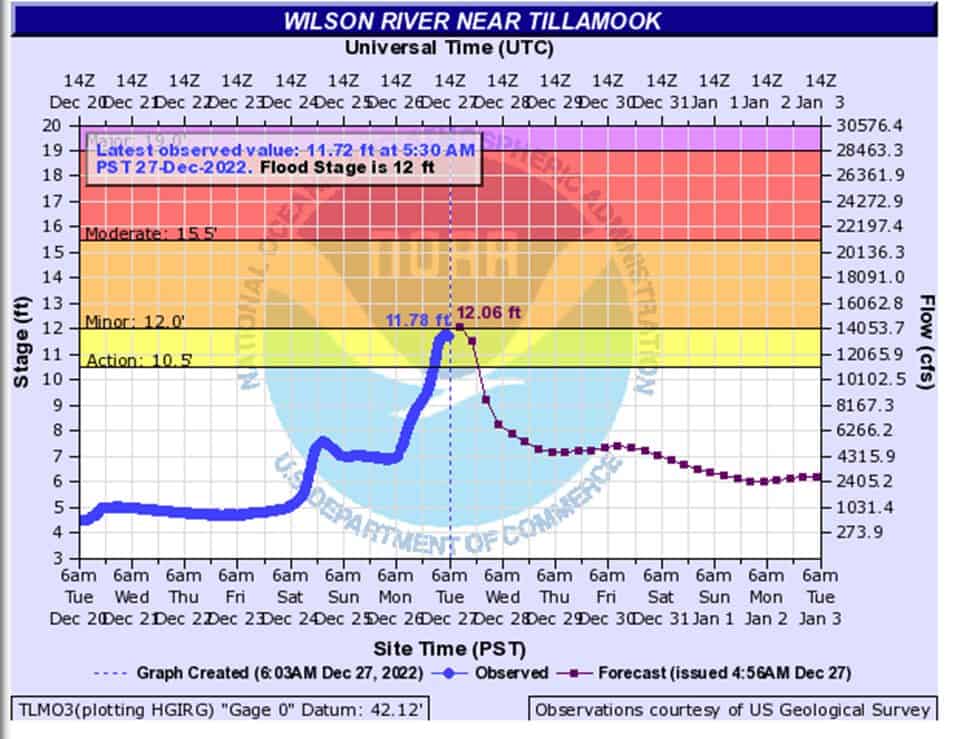 Check Tillamook County Emergency Management Facebook page for latest river levels.
Be safe and careful, we are still experiencing high winds and precipitation. Roads are wet with standing water in some areas. Watch for debris on the roadways.
The Miami-Foley Road is currently closed due to debris 12/27/22 at 7:00AM. County Public Works is currently working on getting this road open. Estimate approximately 4 hours to open.