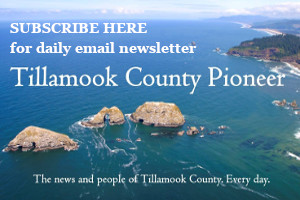 The Tillamook County Fairgrounds want to hear from you!
Which improvements are most important?
Please follow the link to complete a short survey online: https://surveymonkey.com/r/tillamookfairgrounds The survey will be open until September 5th. Please share this link.
Here is an assessment/architectural rendering of the Fairgrounds with areas of improvement to be considered.
The Tillamook County Fairgrounds has been the home of the Tillamook County Fair since 1925, in addition to providing the venue for a variety of tradeshows, weddings, banquets and other community events. It has a unique role in bringing together families throughout Tillamook County and across Oregon.
The 2017 Tillamook County Fair attendance was down just slightly from last year – 72,914 people attended the four-day fair. Camy VonSeggern, Tillamook County Fairgrounds manager noted, "The parking area was full on Saturday, so we decided that we were at capacity."
"We are trying to attain as much feedback as possible from the community and stakeholders," said VonSeggern. "The posters were on display during the Fair and we want to get as much additional input from the community as possible."
Earlier this year, the Fair Board began this strategic planning process. Over many years serving as the County's cherished community gathering place, some Fairgrounds facilities need improvements and others are ill-fitted to meet today's event demands. To maintain the Fairgrounds as an attractive and viable place for community recreation, festivals and events, the Fair Board has initiated a strategic planning process to propose improvements and new facilities that will better accommodate current events, attract new events and provide economic benefits to the County. The Fair Board established a set of guiding principles and used them to identify a list of possible improvements for the Fairgrounds.
Guiding Principles
Safety: Improvements address code and safety issues and deficiencies for long-term structural viability. Productive Use of Space: Buildings and facilities are improved to provide a variety of distinct uses to support the Fair and year-round events.
Heritage: Create amenities that are unique and authentic to Tillamook.
Distinguish Buildings: Each building or facility is distinct from the other, creating a unique sense of place.
Judicious Use of Funds and Resources: The use of funds balances short-term need with long-term investment and furthers the vision for the Fairgrounds. Ensure that staffing is sufficient to match programming.