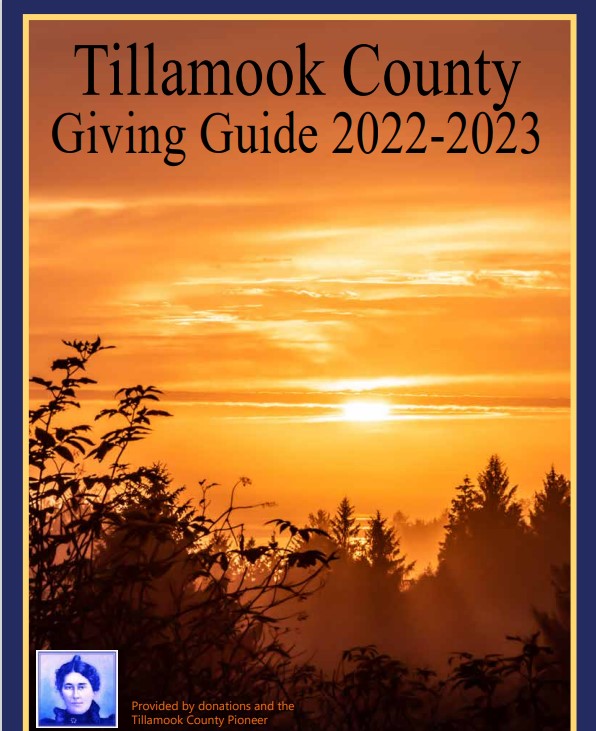 In and around Tillamook County we have an abundance of small farms and producers offering everything from farm fresh eggs to artisan cheeses, preservatives, roasted coffee, and of course – fruits and vegetables. As farmers market season approaches, it's easier than ever to support local farmers and makers while also buying fresh, sustainable food items grown right here in Tillamook County.
Tillamook County is home to four farmers markets spreading from Neskowin to Manzanita that are in operation from mid-May to October. That means that no matter where you live, there is a market near you offering a healthy alternative to shopping at the grocery store. At each of these markets you will find locally-grown produce and other food items that are fresher and often less expensive than what you can get in stores. And, many of the markets offer shopping incentives for SNAP customers, making it more affordable and convenient to buy high-quality food for their families.
In 2020, each of the farmers markets in the county had to overcome several hurdles due to the pandemic that included location changes, interruptions in services, and even limitations on vendors and the number of shoppers allowed. As the state begins to reopen, the markets are once again planning in-person events with more updates and changes for 2021.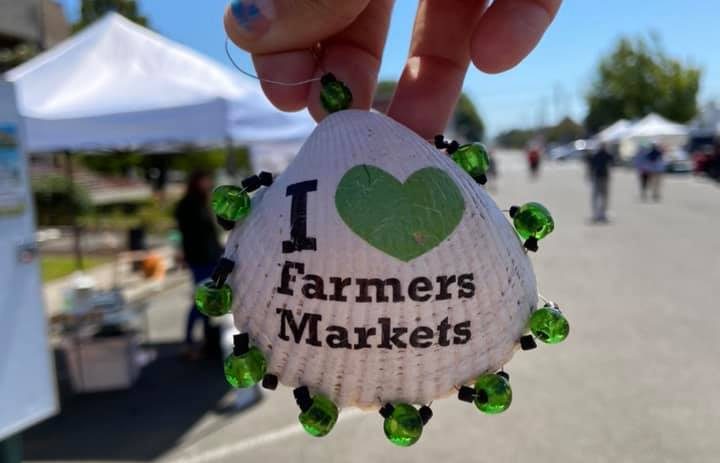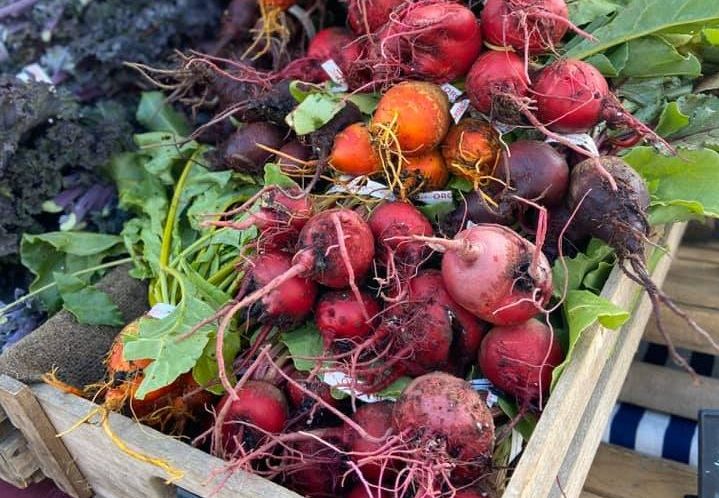 Neskowin Farmers Market
The Neskowin Farmers Market underwent massive changes in 2020 that required them to move to Neskowin Valley School for the season, and limit their vendors to grocery items only. This year, they are moving again – this time to a more permanent location at the Proposals Art Center, located at the corner of HWY 101 and Summit Road across the highway from the Neskowin Beach Wayside. With this new location comes not only a stunning backdrop, but also private parking for market patrons and room to grow and expand.
The Neskowin Farmers Market opened May 22 and runs through October 2  – making it the longest season of all the Tillamook County farmers markets. You can find them every Saturday from 9 a.m. – 1 p.m. This year their vendor line up includes not only grocery items such as fresh fruits and vegetables, pastured meats, local cheeses, canned goods, and bakery items, but also fresh flowers and plants, wood-fire pizza, fiber arts, photography, jewelry and other arts and crafts. Live music will also be making a comeback.
Pacific City Farmers Market
The only Sunday Market in the county, the Pacific City Farmers Market opens June 13th and runs through Sept. 26th from 10 a.m. to 2 p.m. This quaint market is located in the parking lot of the Pacific City Library at 6000 Camp Street on the corner of Brooten Road. You'll find fresh fruits and vegetables, honey, cheese, eggs, handcrafted soaps, jewelry, homemade pottery and delicious baked goods. If you prefer a more intimate shopping experience with less of a crowd then this is a perfect market to visit.
Tillamook Farmers Market
The Tillamook Farmers Market opens June 12th and operates every Saturday from 9 a.m. – 2 p.m. until Sept. 25th. The market is located on the corner of Laurel Avenue and Second Street; directly in front of the Tillamook County Courthouse.
This season you can expect to find live music, kids games, activities and more of the vibrant ambiance that you've come to expect, and which was sadly missing in 2020. You will also find a wide array of vendors selling everything from outdoor furniture, homemade rugs and pottery, honey, preservatives, farm-raised meat, cheeses, microgreens, fruits and vegetables, fresh-cut flowers, roasted coffee, nursery trees, and arts and crafts. Towards the end of the season, you can stock up on canned and frozen seafood from several local fishermen offered at discount prices when you buy in bulk.
The Tillamook Farmers Market accepts SNAP payments from customers with an EBT Card, and is enrolled in the Double Up Food Bucks Program (DUFB). That means SNAP customers who spend up to $10 at the Market can receive a $10 DUFB match for additional fruits and vegetables. Customers can only receive the match once per day, however the DUFB dollars can be spent at any market in the state that accepts them. Certain vendors can also accept Farm Direct Nutrition Program checks.
Manzanita Farmers Market
The Manzanita Farmers Market opens Friday, June 11th at 4 p.m at the Underhill Plaza in Manzanita (635 Manzanita Ave.). This is a brand new location for the Manzanita Farmers Market, which was forced to move in 2020 to the Rex Champ Ball Field due to COVID restrictions. They will be holding an in-person market this year, unlike the drive-through style they started the season with in 2020.
Their new location, which is on the corner of Manzanita Ave and Division Street, is slated to become the new Manzanita City Hall. At just about 1.5 acres, the new space is nearly three times the size of their previous location on S. 5th Street, which allows the market to host a full complement of vendors even under the strictest distancing regulations. So far they have about 45 vendors, making it the largest market in the county and also the only evening market.
With plenty of room to grow, the market now has the potential to accommodate up to 80 vendors at one time – once all COVID restrictions are lifted, of course.
The Manzanita Market also accepts SNAP and Double Up Food Bucks, and certain vendors can accept Farm Direct Nutrition Program checks as payment.
For more local health and wellness information, follow Tillamook County Wellness on Facebook, Instagram and Twitter, or www.tillamookcountywellness.org.