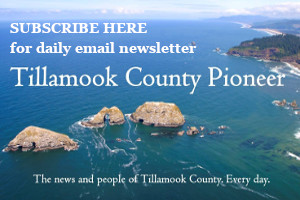 Tillamook County, Oregon:  In a partnership between all seven fire chiefs of Tillamook County and the Oregon Coast Visitors Association (OCVA), a new video welcomes visitors to the Tillamook Coast with one caveat "don't leave your common sense at home". The short video is shareable and a great way to remind your guests and visitors that they should make their trip "memorable for all the right reasons".
The message includes tips about tidal exchanges, unstable hiking areas, warming fires and motor vehicle crashes. Extraordinary b-roll footage rolls in the background to show the rugged beauty of our coastline and the fire chiefs' words bring a dash of reality to daydreaming potential visitors.
This video is in addition to ongoing work that will produce a shared county-wide report on search and rescue operations involving visitors. OCVA was involved in establishing a structure and protocols for collecting data and funding data collection systems. "To effectively play our role in enhancing public safety for visitors, we need accurate and timely data to shape our communications to visitors on exploring our shared outdoors safely.  Likewise, accurate county-wide level data will ensure our tourism infrastructure investments provide the greatest impact possible with our limited public funds" says OCVA's Executive Director Marcus Hinz.
Most people aren't aware that  "more than 95% of personnel across all seven fire districts are volunteers with full time jobs, yet they are often required to receive specialized training at the same level as a full time, paid firefighter."
A call to action at the end of the video is to make a tax deductible donation to the Oregon Coast Trail Foundation, 100% of which will be transferred to the Tillamook County Fire Defense Board to help fund volunteer training and specialized equipment purchases.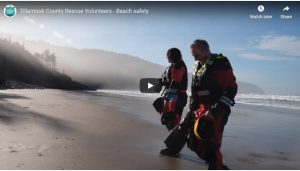 Check out the video and make a donation to the Tillamook County Fire Defense Board here.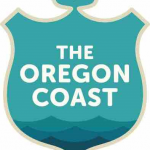 The Oregon Coast Visitors Association is the official Regional Destination Management Organization (RDMO) as designated by the Oregon Tourism Commission, DBA Travel Oregon. This association is comprised of Chambers of Commerce, Visitors Centers/Bureaus, resource management entities and 100+ private tourism businesses along Oregon's 363 miles of coastline. OCVA advocates on behalf of the coastal tourism industry by facilitating industry alignment, coordinating industry management efforts and by engaging in cooperative promotional activities which achieve maximum, measurable benefits for our coastal economy with minimal negative impacts on our quality of life and natural environment.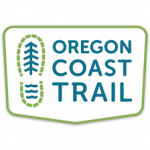 The Oregon Coast Trail Foundation is a 501(c)(3) nonprofit organization. The purpose of the Oregon Coast Trail Foundation is to solicit, receive, and distribute funding for projects that improve and maintain the physical aspects and infrastructure of the Oregon Coast Trail and connecting recreation trails, as well as to provide marketing and information relative to the Oregon Coast Trail and connecting recreation trails. Its mission is to maintain the physical, cultural, natural, spiritual beauty and educational value of the Oregon Coast Trail.