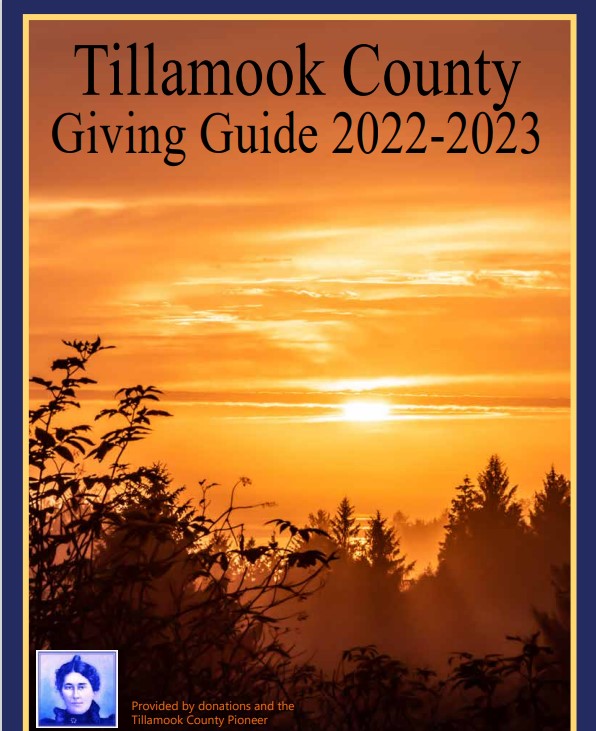 The annual meeting of the Tillamook Co. Historical Society will be held at Bay City Arts Center (BCAC) January 28, 2018, at 1 p.m. A very good soup, salad, home-made bread, dessert and beverage will be served. Cost $10.00.
PLEASE let us know if you plan on attending so we can give BCAC a heads up on how much food to provide. Call Sally at 503-781-4102, Diane at 503-815-8477 or Jim at 503-842-4965.
The program will be about 15 cemeteries of Tillamook County. Sally Rissel, Bonita Blaser, Elenor Dayton, Karen Hirte, Eric Simmons, David Laine and Dean Bones have been working on collecting histories of both the cemeteries and some of the inhabitants. Kuri Gill, coordinator for the State Historic Cemeteries Program, supporting individuals and organizations in the preservation and interpretation of Oregon's historic cemeteries, will also be attending. Cemeteries on the map are: Nehalem – American Legion #126; Kilchis; Trout/Pioneer Memorial Park; IOOF Tillamook; Sunset Heights Memorial Garden; Trask Pioneer Cemetery; Sacred Heart Cemetery; Quick Cemetery / Clemens Corner Cemetery; Beaver; Blaine; Nestucca Valley Community Cemetery; Gist; Union; Oretown; and Lakeview Cemetery.