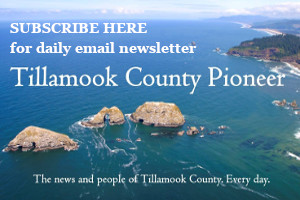 The Tillamook County Historical Society was founded in 1984 to bring together those persons interested in preserving the history of Tillamook County. TCHS is exploring new ways to reach out to people for 2023. We are tentatively planning three main special meetings to be held on Saturdays, with business meetings every other month. Keep checking on Facebook for updates. We are a separate organization from the Tillamook County Pioneer Museum and Tillamook Pioneer Association, concentrating on doing a number of projects such as placing historic plaques, conducting historical tours, printing books about local history and producing a semi-annual newsletter with local history topics and upcoming events. Annual dues are $20.00 for Family Membership.
In December of 2022, the Tillamook County Historical Society (TCHS) met to discuss how to go forward, generate more interest and make it easier for people to attend events. We had offered programs nearly each month of the year, turnout was slim. We planned several field trips and presentations on weekends to broaden public participation. One included a children's history project at Hoquarton House and the Tillamook County Fair. Another was a popular Tillamook Historic Home walking tour. The inclusion of the Cemetery restoration project in TCHS, headed by Lisa Sears, has interested new people.
In January of this year, TCHS decided to make changes.
Business meetings will be every other month, at the library for the foreseeable future, 1 p.m. in the Hatfield Room, everyone is welcome. The dates for those are: March 14, May 9, July 11, Sept. 12, Nov 14.
Our special programs will all be held on Saturdays.
OLD WHEELER HOTEL TOUR – March 18 @11 am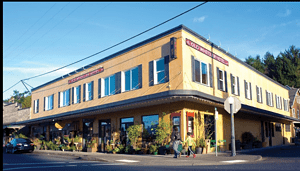 The first program will be a tour of the Old Wheeler Hotel. Katie Brown, proprietor, will be giving an informal talk about the history of the town, the building (formerly the Rinehart Clinic), as well as her efforts these last 15 years in restoring the hotel as a destination getaway. If you want a peek beforehand, visit www.oldwheelerhotel.com. The date for this will be Saturday, March 18 at 11 a.m. With limited seating of 25 for this, attendance is on a first come, first serve basis.
"TALES OF TIERRA DEL MAR" – May 27th – The second event will be Saturday, May 27 at the Tierra Del Mar Community Center, presenting the book written by Diane Sears, Tales of Tierra Del Mar, a nostalgic look at the history of the area.
The proceeds of this book will go to the Tillamook County Historical Society.
"WHITNEY LOGGING COMPANY ALONG THE KILCHIS RIVER" – The third event will be unveiling a book that came about due to the research of Vince Bogard. Entitled "Whitney Logging Company along the Kilchis River," you will be transported back to the logging/railroad era of the late 1910s through 1920s, through first-hand articles written by Daniel Strite.
The proceeds of this book will go to the Tillamook County Historical Society.
The final event of 2023 will be a presentation where Lisa Sears and her volunteers will describe what and how they tend to the gravestones/markers of our ancestors in the county.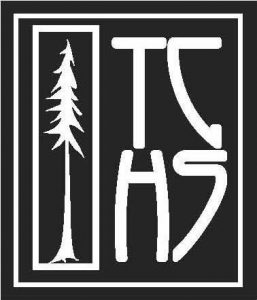 If you are a member, you will receive a June newsletter that will have more details about the latter two events. You will also receive a postcard about the event as a reminder. If you are a user of Facebook, look us up under @TillamookCountyHistoricalSociety.
TCHS 2023 Officers: Sally Rissel, President; Eric Simmons, Vice President; Lisa Sears, Secretary; Barbara Aufdermauer, Treasurer. Board members: Vince Bogard, Jan Burt, Diane Colcord, Eleanor Dayton, Charlie Wooldridge.
For more information about how to become a member, email to Sally Rissel  at heronlanding123@gmail.com