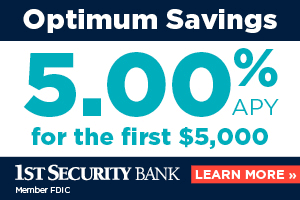 By Tillamook County Housing Commission Outreach Committee
Shannon is a Firefighter, an Emergency Medical Technician (EMT), a nursing student at Tillamook Bay Community College and a 23 year plus coastal resident. She loves the area and wants to stay. Nestucca Rural Fire Protection District's (NRFPD) residency program has provided valuable training and a temporary housing solution, but she's still looking for a home.
According to Shannon, "Rents have gone up, many landlords want first, last, cleaning and security deposits. Local towns used to have more of a mix of options. In the past there were more long-term attainable rentals available."
She adds that "People who are willing to rent their homes for longer times often want to use those homes for the summer months. This is often when local businesses would like to hire extra employees to service the tourist traffic. This makes it hard for businesses, too. Some owners can't hire enough servers, so they are forced to change to 'walk up' ordering or to operate with short staff. Many visitors would prefer more complete service, so they are also unhappy. It affects everyone."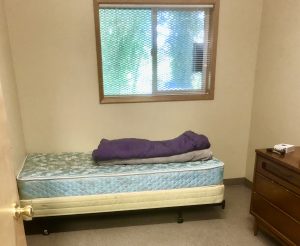 While Shannon found a temporary solution to housing at the fire hall, she acknowledges that it's not easy. Through the residency program, the fire district offered her a small stipend as well as tuition help for EMT classes and firefighting certifications. She put in 240 hours per month of shift work with the paid firefighters in addition to finding time for attending her nursing classes, studying, and sometimes holding down a part time job. "It's not for everyone. It's stressful and worth it, especially for the training. One just has to be very disciplined and structured if working and going to school."
This term Shannon will continue to live at the firehall but now under NRFPD's "sleeper- volunteer" option. With this program there are no assigned shifts, and no stipend, but she is expected to respond when she is in the district and available. She will also keep the station clean and organized, wash equipment, write up maintenance and supply reports as well as attend training and drills. Still, it will give her more time to study and leave some hours for a part time job at a local urgent care clinic. She says that "It isn't bad living at the station, but I would like to have my own place.  If I did not have the station, it would be challenging to find something that is local and affordable while in nursing school."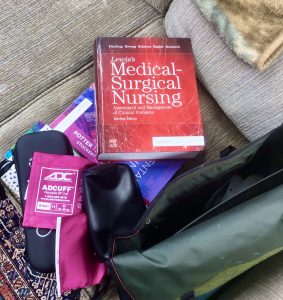 Shannon graduates as a Registered Nurse in June 2022. This is on top of being an EMT and a Firefighter with lots of extra training certifications. Like many younger folks in our coastal towns, Shannon is  a valuable, energetic, contributing community member who hopes to someday find a stable home in the area. She knows she is not the only one having trouble finding housing. In fact, in response to the shortage of workforce housing in the county, NRFPD no longer requires its paid firefighters to live within the district's boundaries. Of the nine full-time firefighters supported by a recent tax levy, only one lives in the district.
Shannon believes "The housing shortage affects community- working professionals, fishers, ambulance personnel, firefighters and other full-time residents who work in our local businesses and who are essential to this coastal economy. There needs to be more balance between tourism and local needs."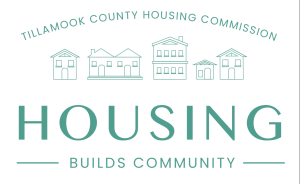 This story is brought to you by the Tillamook County Housing Commission's outreach effort to increase workforce housing in Tillamook County. For more housing stories and information, visit www.co.tillamook.or.us/bc-hc.  If you have a housing story to share, email it to TillamookCoHousingCommission@gmail.com.