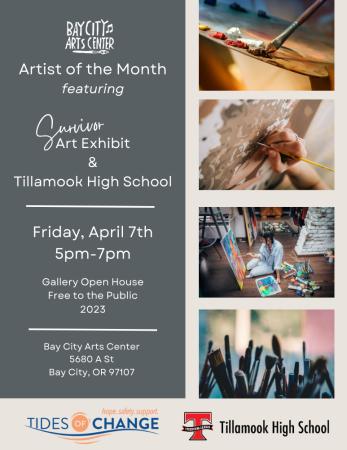 TILLAMOOK, OREGON – The Tillamook County Library Advisory Board and the Board of County Commissioners are pleased to announce the hiring of the next library director, Don Allgeier.
Allgeier was selected following a nationwide search. After an intensive two-day interview process where candidates were questioned by the Library Advisory Board, representatives from the Library Foundation, current staff, and the Board of County Commissioners, Allgeier rose to the top as being the best fit to lead the Tillamook County Library into the future.
Allgeier has worked in libraries for the past 17 years. His most recent position was Director of Operations for the Multnomah County Libraries in Portland where he supervised Human Resources, Library Facilities, Finance, and Project Management.
"Tillamook County is lucky to get Don Allgeier as our new library director," said Tillamook County Commissioner Mary Faith Bell. "Don comes with a wealth of professional experience from one of the most highly regarded library systems in the nation. We are looking forward to working with him."
One exciting aspect about the new director is he already lives in Tillamook County! "I'm so excited to contribute to the library in the place I call home and am raising my children," Allgeier said. "I'm looking forward to hearing from the community about what they love and want from their library."
Interim Director, Bill Landau, agrees wholeheartedly with the newly appointed director. "I am so proud and excited to welcome Don as our next visionary leader," he said. "He has the right leadership, communication, and financial skills to deliver the best possible library service going forward. I find it an advantage that he already lives here and is well acquainted with the county and our weather!"
Don Allgeier will assume the role of library director on July 18, 2022.