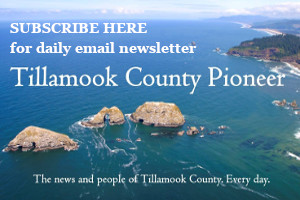 Due to current Oregon restrictions on public gatherings, persons allowed into the Courthouse Commissioners' Conference Rooms will be restricted to Commissioners, Budget Committee members, Budget Officer, presenter, and
personnel to enable live streaming.
The Solid Waste Budget Committee, which is comprised of the Board of Commissioners and three citizen members will conduct their annual meeting on Monday, May 4, 2020 at 10:00 a.m. to discuss their fiscal year 2020-21 budget. The meeting will be held in the Commissioners' Meeting Rooms A & B in the Tillamook County Courthouse, 201 Laurel Avenue, Tillamook, Oregon.
A copy of the budget document may be inspected or obtained on or after April 24, 2020 at:
https://www.co.tillamook.or.us/gov/Treasurer/Solid%20Waste%20Budget.htm.
A link to the live-stream video can be found at: https://www.co.tillamook.or.us.
Any person may provide public comment at publiccomments@co.tillamook.or.us.
The Board of Commissioners will hold a Board Briefing on Tuesday, May 5, 2020 at 2:00 p.m. to discuss weekly commissioner updates. The teleconference call-in number is 1-971-254-3149, conference ID# 590 300 441#. The Board of Commissioners reserve the right to recess to Executive Session as may be required at any time during this
meeting, pursuant to ORS 192.660(1).
The Board of Commissioners' Board Meeting on Wednesday, May 6, 2020 at 10:00 a.m. has been cancelled.