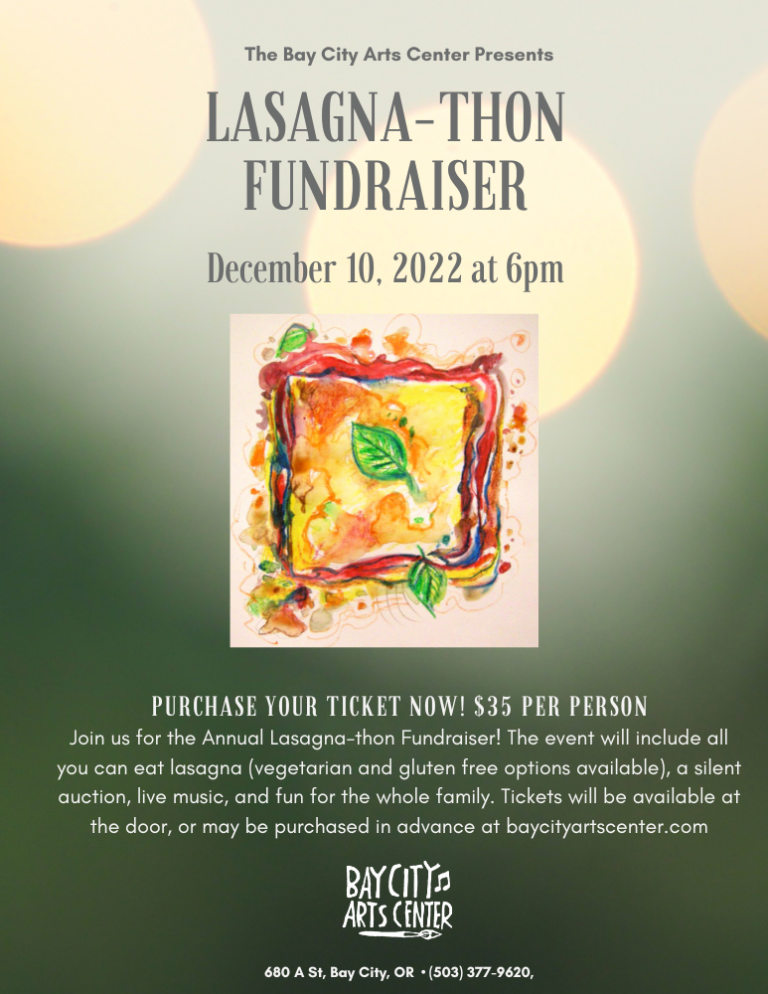 By Gordon McCraw, Tillamook County Emergency Manager and COVID-19 Incident Command
A Vaccine Report
As of 4/27 there have been 11,636 people (44%) that have received their first dose and 7,765 people (29%) fully vaccinated. We have been asked about adverse reactions in Tillamook County from the vaccines. So far there have only been 4 out of the 11,636 shots, or 0.03437%.
We now have all three vaccine types in Tillamook County, the Moderna, Johnson and Johnson, and now we have added Pfizer which is the only vaccine that can be given to 16 and 17 year olds. When you schedule online the clinic name (location) will include the vaccine type and the minimum age required for that clinic.
We are working with the school districts and there will now be a Pfizer Clinic at the Fairgrounds on May 4th and 5th for 16-17yo and their families, for all school districts. We are also working on scheduling another one on May 12th as well, still tentative at this point.
For those that were waiting for the Johnson and Johnson, we have scheduled clinics on May 4th and 5th as well, and tentatively for May 12th.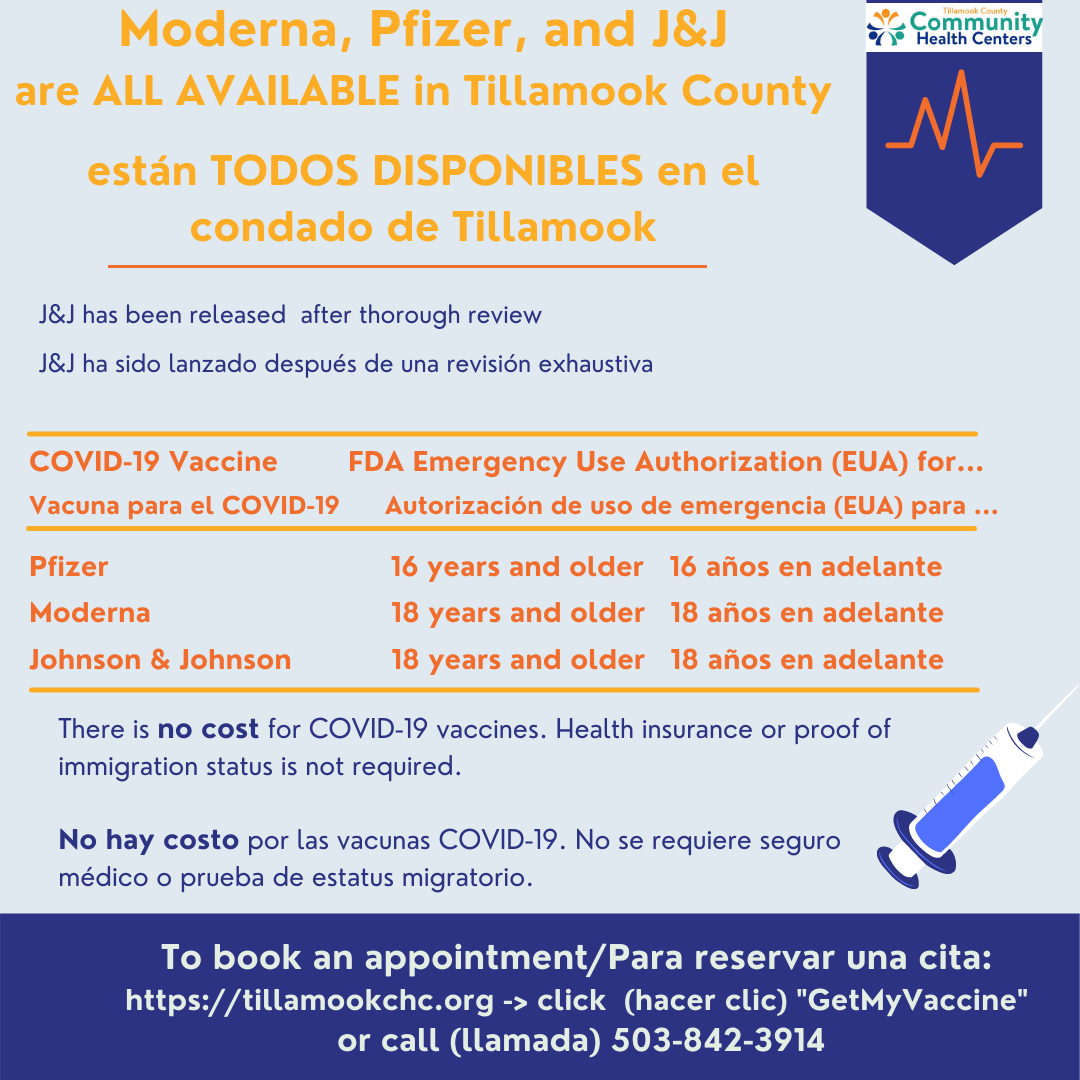 Just a reminder that these vaccines are all free, no insurance is needed though if you can provide insurance information, the providers can bill the insurance for a small administration fee. This will not cause any cost to the individual. The small fee helps us cover the cost of covering these free clinics. They also do not check proof of immigration status and a social security number is not required. If you have trouble with the online registration tool, or don't have computer access, you can call 503-842-3914 for assistance.
I will leave you with a few thoughts and observations. Cases among individuals 65 and older have decreased. The reason is this group has the highest vaccination rate (75.31% as of 4/7/21). The largest increase in hospitalizations is now occurring in the 50-54 age group followed by the 35-49 group. The major common denominators are, unvaccinated, younger and no underlying health conditions. Lastly, I heard this morning there is now a college in Portland that will require proof of being fully vaccinated at registration. I suspect we will start seeing more and more of this requirement in other areas as well.
Wondering which vaccine is the best for you?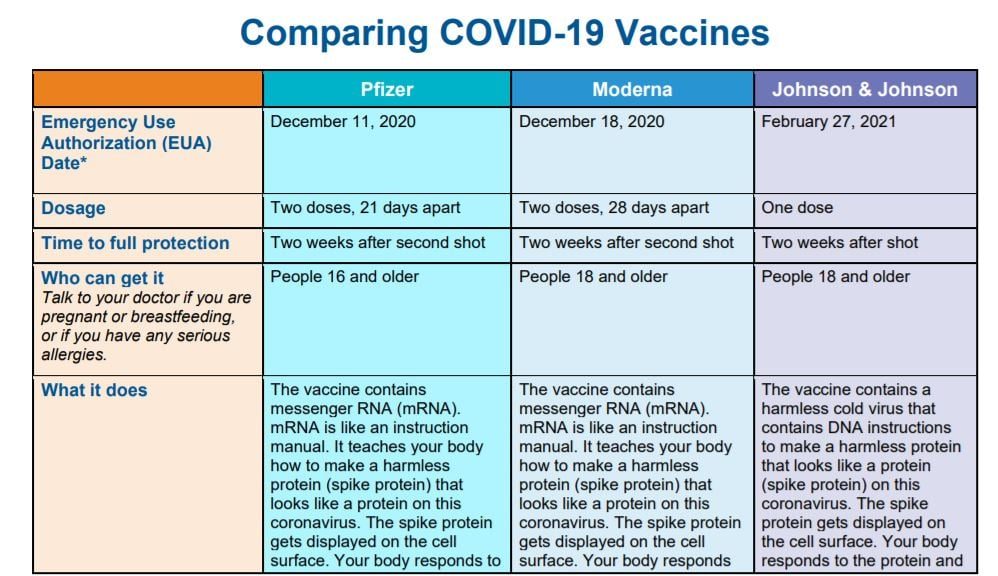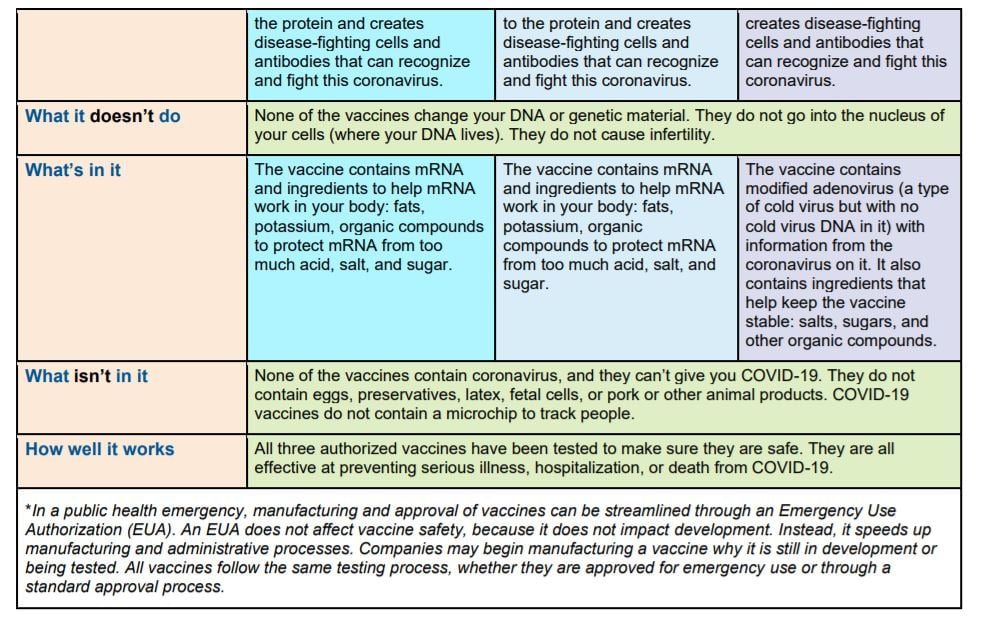 Read more here and find the fact sheets for all on our website:
tillamookchc.org.
All of the vaccines are safe and effective. We encourage you to book the earliest vaccine appointment that you can.