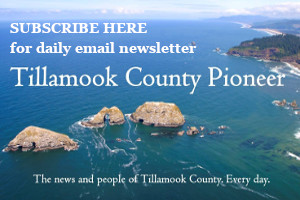 (TILLAMOOK, OR. February 11, 2021) Based upon the weather forecast for tomorrow, Tillamook County will close all non-essential county offices and the Tillamook County Health and Human Services Department and clinics on Friday, Feb. 12, 2021. There are no vaccination events tomorrow and dental clinics will also be closed. Staff will reschedule medical and behavioral health appointments.
Tillamook County Emergency Manager Lieutenant Gordon McCraw recommended the emergency closure due to the forecast for icy conditions in our area and snow and ice in the coast range.
Circuit Court will be open as scheduled. Judge Hill and Judge Trevino will appear by WebEx.
Because the county offices in the courthouse will be closed, the Clerk's Office will not be doing e-recordings.
Use extreme caution traveling tonight and tomorrow as temperatures drop below freezing and the forecast calls for freezing rain. If you don't need to go, don't as conditions will worsen tomorrow.