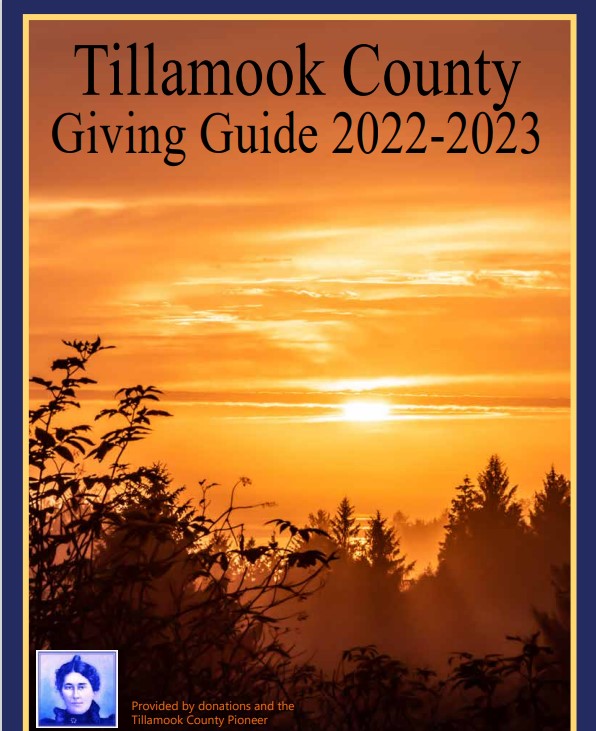 EDITOR'S NOTE: We are so excited to introduce Mallory Gruben (see her story on Oregon Food Bank Tillamook County Services) a new contributor to the Tillamook County Pioneer. Her background and experience at The Daily News are outstanding, and she is passionate about the news being truthful, ethical and a benefit to the community. Welcome Mallory and her partner Jaykob Woods – the new director at the Pioneer Museum – I think they will be a great fit for Tillamook County since they are already into cheesemaking!
Mallory Gruben's passion for local journalism took root at Hastings College in Nebraska, where she helped to save The Collegian student newspaper from being eliminated in a series of budget cuts. Since then, Mallory has continued reporting on local issues, advocating for local journalists and fighting to keep sources of news alive and well in small towns.
Most recently Mallory worked as a local business and environmental reporter for The Daily News in Longview, Washington. There, she covered stories of national import, including federal lawsuits concerning a proposal to build a $680 million coal terminal off the Columbia River and a years-long permitting process for a methanol refinery in Kalama, Washington. But more than the stories that might capture the attention of the New York Times or Washington Post, Mallory enjoyed covering stories only small, local newspapers know about, such as Castle Rock, Washington's fight to pass an operational levy to prevent the loss of its only library.
Mallory spent more than two years with TDN, growing her journalism skills under the mentorship of Andre Stepankowsky, a member of TDN's 1980 Pulitzer Prize-winning reporting team. Mallory is a persistent and empathetic reporter who is just as comfortable digging into a data-driven investigative piece as she is at telling a heartwarming feature story. In 2019, she won the runner-up award in business reporting in the Society of Professional Journalists Northwest Excellence in Journalism competition for her article about possible driving forces behind heightened strike activity among several local unions ahead of Labor Day.
In addition to TDN, Mallory's work has appeared in The (Vancouver) Columbian, The Seattle Times, The Hastings Tribune, The Omaha World Herald and — her personal favorite — the Yuma Pioneer of Yuma, Colorado, the "small town that raised me," as she puts it.
Mallory currently works as a freelance journalist in the Pacific Northwest. She is based in Tillamook, Oregon, with her partner, Jaykob Wood, and their two preciously curious pet rats. When she isn't reporting or writing, Mallory spends her time crafting, reading, hiking or learning to make cheese at home.