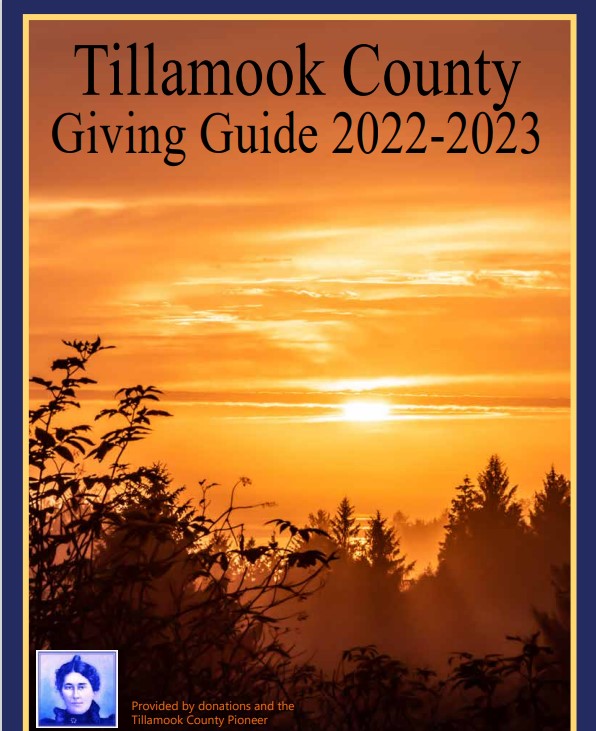 Here is the first in the Tillamook County Pioneer's Questions for the Candidates – November 2020 series. We will post the candidates answers in all the state and local races. Today, we are starting with the State — Senator, 5th District (which takes in South Tillamook County; State Rep. 10th District (also South Tillamook County) and State Rep. 32nd District.
These questions were gathered from a diverse array of Tillamook County citizens, and provides an opportunity for constituents to compare candidates answers directly.
Here State Senator candidates for the 5th district: Dick Anderson(Republican), Melissa Cribbins (Democrat, Independent, Working Families) and Shauleen Higgins (Pacific Green); then for State Rep. 10th District: David Gomberg (Democrat, Independent); Max Sherman (Republican); and State Rep. 32nd District: Debbie Boothe-Schmidt (Democrat, Working Families); Suzanne Weber (Republican, Independent, Libertarian)
State Senator candidates for the 5th district: Dick Anderson(Republican), Melissa Cribbins (Democrat, Independent, Working Families)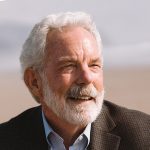 Dick Anderson, Republican
Give us your 30 second "elevator speech" – why should we vote for you?
I have the experience and skills needed for this position including 35 years in finance with having to be creative through recessions, depressions and inflation. I have learned to be creative in my thinking as well as listening, having a calming effect during the handling of stressful issues and being able to find areas of mutual agreement while working with others .
I get things done such as:
● Built a new hospital with no new taxes for citizens
● Brought education scholarships to business owners to further their business skills
● Partnered to create needed childcare by building the Early Learning Center
● Completed a new Police Station using mainly transient room taxes
● Joined a dysfunctional City Council and helped create a cohesive work environment
● Headed a water conservation and efficiency project for City Water saving water and citizen tax dollars.
Imagine what can be done for the Coast if I am elected.
What are the community's core values?
I look at the "community" as meaning District 5 which is primarily the Coast. The backbone is farms, forests, fishing and the economics of tourism. The core values are Family/Kids, a Supportive Community, Education including Vocational Tech training, Preservation of the natural beauty in balance with economic development, Culture and the Arts, and Personal responsibility and choice.
Identify the top 5 issues that you think are important to the community right now.
● Housing
● Economic Development including Childcare services
● Education including Vocational Training
● Transportation
● Healthcare/Hospitals
What action(s) would you take to address these issues?
Housing: One policy does not fit all. I would like to see the State allocating funds and resources specifically for the Coast so we don't have to fit into the same mold as the requirements for larger urban areas. Our requirements should be scaled to the Coast. I already have a legislative concept in the works for freezing property taxes for seniors over 70 so they are not taxed out of their homes.
Economic Development/Childcare: I have another legislative concept idea for a childcare credit and facility flexibility concept while we are in an emergency such as the pandemic we are experiencing. There is a great deal of hardship on working parents who no longer have childcare available while trying to get back to work and bring our economy back to life.
Education: Funding education first as a priority needs to be done. Allocating more education funds for Vocational training so it can expand is essential for the Coast so we develop skills leading to well paid jobs for youth allowing them to stay, live and work at the Coast.
Transportation: Increasing gas taxes and tolling doesn't help us. Wasteful spending needs to be curtailed with agencies and projects being held accountable for tremendous waste. We had a robust Pre-CoVid economy in Oregon and we need to get back to that safely. Then budgeting money accordingly, along with partnering with Federal allies would be a way of building transportation dollars for the future.
Healthcare/Hospitals: We need to keep rural/Coastal hospitals open. I would advocate for a better state healthcare program including lower prescription pricing and assist in recruiting medical personnel for the Coast.
Why did you decide to run for office?
I don't know about you but I am disappointed in the political climate that exists today.
What happened to the day when elected individuals could discuss, disagree, vote and move on with respect, to the next issue?
Our legislature is out of balance and has been for a decade or more. We all assume there is mutual, honest interaction among the legislators. But with the Super Majority, there is no need.
I decided to run for the Oregon Senate so we could pick up one seat for the Republicans and break that Super Majority. The Democrats would still have a majority but they would need at least one Republican vote to raise taxes. We will finally need to start talking. Wouldn't that be better for all of us? I can make a difference.
How are you actively working to eliminate racism and other biases in your community?
I have always reached out to encourage a diverse population to take part in local government on City Council and on committees. This includes more women, younger citizens and people of color.
I have developed a strong, trusting working relationship with the Siletz Tribe that was not there previously with the city government. I am honored to be serving on 3 advisory boards for the tribe at this time.
Many years ago, I reached out to the former Police Chief inquiring about our officers and their training in regards to mental health issues. That has moved forward to ongoing discussions with the present Police Chief regarding diversity training along with the mental health issues. I am pleased with the results of this training with the outcome of a racial incident that took place this summer on our beach. Because of this training,
the incident resulted in a quick and calm resolution with no violence or injuries.
There are many divisive issues facing our communities. How do you resolve conflicts?
Calmly (skills I have developed), by listening, finding common ground and partnering for a resolution including experts if needed. My experience including training in conflict resolution have helped me build relationships where we can work together respectfully.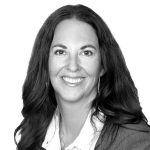 Melissa Cribbins, Democrat, Independent, Working Families
Give us your 30 second "elevator speech" – why should we vote for you?
I have been a strong, independent advocate for coastal Oregon as a three time Coos County Commissioner, former wildland firefighter, small business owner, and attorney. I grew up here, and know we need a leader who understands what is at stake for our communities. As a County Commissioner, I have supported our small businesses, expanded broadband access and prioritized our community over special interests. I'm proud to have the support of the Independent Party of Oregon, the Oregon State Police Officers Association, the Oregon Nurses Association (and more!) because my supporters reflect my values. As your State Senator, I will prioritize balancing our budget in a way that doesn't burden working families, economic recovery, career technical training that gives our young people a path toward living wage jobs and increasing access to healthcare. Please feel free to email me at info@melissacribbins.com or read more at melissacribbins.com.
What are the community's core values?
It takes a certain amount of toughness and resilience to live on the coast. Growing up here, my values reflect those of our coastal communities; hard working, independent and caring toward our neighbors.
Identify the top 5 issues that you think are important to the community right now.
The coast has been hit hard over the past few months; some of the highest unemployment, small businesses shutting down, wildfires destroying homes and local governments who haven't been doing enough to help our communities. Outside of wildfires and economic devastation (two things which have been felt across Oregon), the top concerns I hear from voters around our district are about healthcare and education. There are areas on the coast where people have to drive an hour or more to reach a healthcare provider. Some of our neighbors don't go to the doctor out of fear of going into debt. I personally know what it's like to have a family member who is one doctor's visit away from bankruptcy and no one should feel like that. Additionally, young people on the coast frequently feel like they need to leave their homes to seek education or job opportunities. I support investing in our community colleges and Career Technical Education so that young people can come home, make a living, and raise their family, just like I was able to do.
What action(s) would you take to address these issues?
First, we must address the economic impacts of COVID-19 and the wildfires. I see opportunities to work across the aisle that will help us rebuild our coastal economy by supporting our local industries and making it easier for new businesses to take root here, like by expanding broadband access. We know that the coast has been hit the hardest economically by COVID-19 and that time and time again, the coast has been left behind in economic recovery. We must take steps to protect our communities from future forest fires, and I have the experience to know what those steps are, thanks to my experience as a wildland firefighter. We will need a strong leader in Salem to ensure the coast isn't left out of the economic recovery process from COVID and the wildfires.
Next, we must address the challenges of accessing healthcare. In my experience as a County Commissioner and coastal resident, I've seen firsthand how communities along the coast are struggling with the increasing cost of healthcare. We need to expand our ability to attract and retain healthcare providers up and down the coast and address the high cost of deductibles in Oregon. We also must address the skyrocketing costs of prescription drugs, as this is the single biggest driver of the increasing cost of healthcare.
Finally, as a mother and as someone who worked my way through college and started in community college, I will be a fierce advocate for a strong public education system. Chronic underfunding of our public schools and community colleges has made it difficult to provide the education that our students and parents expect and deserve. As a State Senator, I will support educators by providing essential services so that students can thrive inside and outside the classroom, address funding for community colleges and increase opportunities for career technical education and training opportunities that lead to family wage jobs.
Above all else, the largest single challenge facing the Oregon Legislature is balancing the budget. I know what it's like to work off a tight budget, and I read and understand every single line of our budget to ensure that we prioritize the things that keep food on the table for our families and preserve the services that matter the most to our citizens.
Why did you decide to run for office?
I was raised on the Oregon coast, and I was lucky enough to have the opportunity to move back here to raise my family and help my parents. The coast has been hit hard over the past few months with high unemployment and wildfires. We need a State Senator who has a track record of being independent and who will fight for the things that our community needs. I am the only candidate in this race with such a broad array of support – from the Oregon State Police Officers Association to the Oregon Nurses Association and the Coos Bay Chamber of Commerce – and I am committed to working with anyone from any party to bring results to the Coast as your next state senator.
How are you actively working to eliminate racism and other biases in your community?
As a Coos County Commissioner, I have always been dedicated to ensuring we have all voices at the table when discussing policies. As a state senator, I am committed to keeping my door open to all of our citizens and ensure that their voices are at the table when decisions are made.
There are many divisive issues facing our communities. How do you resolve conflicts?
When I first became a County Commissioner, our Board of Commissioners was very divided. The previous Board couldn't get along and didn't function well together. In my time as a Commissioner, I have prioritized creating an environment of mutual respect between my fellow commissioners and now, even though we don't always agree, everyone stays at the table and we are able to pass good legislation to benefit the people of Coos County. I believe my role as an elected official is to listen to my constituents and what they need, and then find a way to create solutions that break down red tape and bureaucratic barriers.
STATE REPRESENTATIVE, 10th DISTRICT – David Gomberg (Democrat, Independent); Max Sherman (Republican)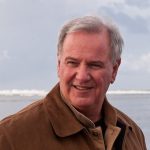 David Gomberg, Incumbent (Democrat, Independent)
Give us your 30 second "elevator speech" – why should we vote for you?
Now more than ever, we need an active, vocal, and effective advocate for our part of Oregon. When so many in Salem prioritize Portland interests or party, I will stand up for you.
I work with legislators of both parties to bridges political divides. From water projects to small airports and earthquake awareness, I've successfully delivered for our district. I helped double funding for veterans and small business centers, was named a "housing champion", a "friend of community colleges" and "one of the best Champions of Seniors in the Oregon Legislature". I make a point to communicate and reach every corner of our sprawling district, to listen, and to help.
My priorities are better jobs, health care, and smarter government. I believe in good schools, safe neighborhoods, environmental sustainability, and independence and dignity for our older neighbors. Thank you so much for honoring me with the responsibility of representing you.
What are the community's core values?
This district is not red or blue, but purple. We have diverse backgrounds and concerns. But at the end of the day we have more in common than dividing us. We care about our children's future, about good jobs and available housing, about clean water and environmental sustainability. We want safe neighborhoods. I share those values and have worked to reflect them with every vote in Salem.
Identify the top 5 issues that you think are important to the community right now.
1) In the past ten years, median family incomes have increased 35% in Portland but declined 6% at the coast. That's not right! We need better jobs and brighter opportunities.
2) The challenges of 2020 have left our economy in tatters and our hillsides smoldering. We will need to work hard together to recover from COVID, fires, and the highest unemployment in the state.
3) Our housing availability is one-half of one percent. And the Echo Complex fires took 300 more homes. We need to ensure that people who want to work or retire at the coast can find a place to live at the coast.
4) Good schools are the foundation of our communities. We need quality classrooms, enthused instructors, and adequate counseling to meet the promise of our students.
5) We don't think enough about it, but we need to better prepare for a major earthquake and tsunami.
What action(s) would you take to address these issues?
1) The benefits of the Oregon recovery need to reach all corners of Oregon. Through my work with the Economic Development Committee, the Governor's Small Business Cabinet, and the Innovation Council, I've delivered that message and we're slowly beginning to see a shift.
2) Funds from the Federal Government have been disbursed through the Emergency Board where I serve with Betsy Johnson. Anyone listening to our Friday radio meetings will know how hard we have fought to get those dollars to families, businesses, hospitals and local governments in rural Oregon.
3) Through the budget committee I chaired, I was able to substantially increase funding for rural affordable housing. The Oregon Housing Alliance named me a "Housing Champion". But our work is not done.
4) I supported increased funding of our schools and look forward to seeing the Student Success Act implemented.
5) I've introduced a program to work on better earthquake education and awareness. I've proposed changes in building codes for more flexibility at the coast. And I've suggested steps to better support critical facilities like our schools, hospitals, police and fire stations. If it takes 50 years for the earthquake to arrive, the worst we will have is better school buildings, hospitals, and police and fire stations.
Why did you decide to run for office?
Because I sincerely believe I can make a difference for the people of southern Tillamook and northern Lincoln counties.
How are you actively working to eliminate racism and other biases in your community?
Our demographics of color are changing in Tillamook County as our black, latinex, and indigenous populations continue to grow. When overt racism and threats to the LGBTQ community have infrequently raised its ugly head, I have spoken out personally, publicly, and loudly. We all should!
When a visiting black family was threatened on the Lincoln City beach, I invited them back and met for lunch to highlight the goodness in our communities.
In Salem, I supported proposals to change policing practices proposed by the BIPOC caucus that were endorsed by both democrats and republicans.
And I continue to work to identify and address the subtle institutional challenges that people of color face every day in our schools, workplaces, and social gatherings.
There are many divisive issues facing our communities. How do you resolve conflicts?
2020 has been hard. Someday we will tell stories about the challenges of 2020. And how those stories end will depend on how we learn to bridge the divides that are increasingly separating us. Red and blue. Urban and rural. Working families and retirees. People who live comfortably and those that struggle to pay the bills.
The Coastal Caucus – a group of senators and representative from coastal districts – provide a model on how we can do better. Regardless of party, we focus on the coast and the people we represent. We work together. And in so doing, we accomplish more!
I urge readers to review my voting record, my efforts and my accomplishments. What you will find there is a legislator who believes we can accomplish more working together than simply trying to overcome the opposition.
Thirty-three years of marriage have taught me that compromising is not losing.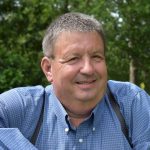 Max Sherman, Republican
Give us your 30 second "elevator speech" – why should we vote for you?
This November, I'm asking people to set aside party, and look at outcomes. Are we happy with the direction our Legislature is taking coastal range and rural communities?
I'm running to challenge the status quo that puts coastal jobs, education, and infrastructure on the back burner. I'm running because I watch coastal lawmakers vote to send disproportionate shares of our tax dollars to the Portland-Metro area. I'm running because I believe we deserve better; we deserve a representative who votes community first, not for Portland, and not for special-interest donors whose agendas don't benefit coastal range communities.
As a retired educator and a small business owner, I bring a lens to policy discussions that can help our community thrive.
I am also willing to put my money where my mouth is – and will donate my legislative salary (after taxes) back into the community. It's time to put our people first.
Oregon is facing a leadership crisis – from our response to Covid-19, particularly in schools, to wildfires that are still uncontained, to calls to defund our police. Something needs to change. Our current representative has shown he will side with Portland politicians to the detriment of our community. I want to change that. As a retired educator, I want to prioritize education.
What are the community's core values?
We're a community that inherently wants a balanced approach to leadership and thoughtful solutions to solve problems. We've shown time and again we're a community that is resilient in the face of hard times, and one that enjoys celebrating the success and prosperity of our neighbors. We're a generous community – people willing to go above and beyond for their neighbors.
In balance, we know we need to be smart with our resources like our forests, oceans, and farmland, while ensuring people have family-wage jobs and local families can continue to afford living in the coastal range. We value strong public education but also know we have to do more to make it accessible to our youth. This community, when focused on issues that matter, reflects opportunities and optimism. We want good government, and a value for our tax dollars. I believe these are the shared values of District 10.
Identify the top 5 issues that you think are important to the community right now.
Affordable housing: We need affordable housing, but prices continue to climb, and property taxes show no signs of abating. It's a growing crisis for seniors. I support a senior property tax freeze.
Safely reopening businesses and schools: Covid-19 has left families struggling to access education and businesses closing. We must either safely reopen or find ways to redirect our state budgets to help families. $9 billion in education funds yet local families can't afford or access the internet. The legislature needs to step in before kids and businesses fail.
Disaster management: We saw where the coast is ill-prepared for fires and other disasters and state-managed warning systems failed. We have to address public safety.
Excessive Taxation: Oregon families pay the most per dollar of any state in the nation. We need a representative who will put the brakes on new taxes.
Legislators who vote with PEOPLE, not Portland-area special interests.
What action(s) would you take to address these issues?
My first commitment is to look at possible legislation through the lens of my community. Currently, looking at Representative Gomberg's campaign donations, they are largely from large corporate interests, out-of-state organizations, and groups that advocate for Portland policies. It's not helping our community thrive.
On the Covid front, I'd push legislation next year that helps parents access a share of the education dollars so that they have the tools they need to facilitate their child's learning.
I'd introduce legislation to redirect the Governor's executive orders to consider opening businesses by business type, rather than "zones and phases" – recognizing that entire counties cannot be shut down at once and some businesses can be safely reopened now, putting people back to work.
I'll introduce a senior property tax freeze for seniors over age 67. And I'll vote NO on new taxes that impact (directly or indirectly) local businesses and their customers.
Why did you decide to run for office?
As an educator and a business owner, I believe that the two biggest challenges we face in Salem is the inability to have balanced voices representing the people. I've watched in this past decade a breakdown in politics that in turn, has led to a breakdown in policy. One party leading the state (or the nation) isn't good for Oregonians or Americans.
I've had a wonderful career educating minds, helping persuade students to make better choices in life. Compromise, negotiation, community-first, people over party….these are not bad ideas yet they're nowhere to be found in Salem.
My opponent has had nearly a decade to serve our community, but sadly, coastal communities get the short end of the stick. If he can't manage to pass laws for us in his own party, it shows the need to recalibrate the make up of the legislature and reduce one-party influence.
How are you actively working to eliminate racism and other biases in your community?
I believe everyone deserves their best fair shot at life. That means that our public policies have to work for everyone, and our systems cannot be biased. As an educator, I worked to ensure the students I taught understood this – that people need to be treated equally and all deserve respect. As a farmer who grows food for our community foodbank, I know that poverty knows no color or race and that our government doesn't do enough to help lift people out of poverty.
Let me be clear when I say that racism has no place in our society. It had no place in the society from which our country was born. We must move forward in a way that ensures public tax dollars are used in a way to break institutional racism in our schools, healthcare, and other government system. We all play a role in helping make change.
There are many divisive issues facing our communities. How do you resolve conflicts?
I believe the best way to address conflicts is to work the problem backwards. Instead of starting at a place where people disagree, we start conversations at the place where we have common ground for a shared outcome. Then we can hash out details on how where get to that outcome, because it's usually in the how we get there that the conflict exists. We all want good schools, roads, thriving businesses, and a clean environment. So we start at those end goals, and then untangle the conflict in the how we arrive at the shared outcome desired.
We do that by keeping lines of communication open. We create a framework for how to disagree. We recognize that there are times there will be winners and losers along the way in the process, but we stay focused on the end goal and we do so with mutual respect.
STATE REPRESENTATIVE 32nd DISTRICT – Debbie Boothe-Schmidt, Democrat, Working Families; Suzanne Weber, Republican, Independent, Libertarian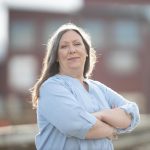 Debbie Boothe-Schmidt, Democrat, Working Families
Give us your 30 second "elevator speech" – why should we vote for you?
As a small business owner and the granddaughter of Oregon loggers, I know the North Coast is more than just a tourist destination, it's our home. I understand that small businesses and tourism depend on our natural resources which are the backbone of our local economy. I know what it's like to be an employer during COVID-19 and have had to make payroll in tough times, and I'll fight to ensure our communities
aren't left behind as Oregon recovers from coronavirus. As president of my local union, I have fought to improve the lives of working families. As the former Board Chair of the local Transportation board, I advocated for better transportation and access in our community. I'll fight for our coastal and rural communities, for affordable housing, good jobs with a living wage, quality education, clean air and drinking water and lower healthcare costs.
What are the community's core values?
We are a community that cares about one another and always works to strive for better for our families and our neighbors whether it is striving to ensure everyone has internet access, a roof above their heads or accessible healthcare. We are also a community that values and relies on our natural resources and the importance of managing them wisely.
Identify the top 5 issues that you think are important to the community right now.
1) Accessible and affordable healthcare
2) Education funding that truly invests in our future
3) Incentives and supports for our small businesses to recover from this recession
4) Access to affordable housing
5) Access to broadband internet for homes and small businesses, including for kids doing distance learning.
What action(s) would you take to address these issues?
● I will advocate for more funding for our mental health care services. I will work to make sure we are supporting rural hospitals so that we have strong options available here at the coast so that our rural community members don't have to travel to Portland to seek care. I'll also continue to invest in telehealth and broadband internet so that routine appointments can be handled from anywhere.
● I will advocate for better health coverage because I believe healthcare is a right, not a privilege, and no one should have to decide putting food on the table and having healthcare for their kids.
● I will work to combat rising prescription drug prices. My opponent has received a large campaign donation from the Pharmaceutical industry. I worry that she'll be beholden to Big Pharma instead of the struggling families in this district who have to make decisions between paying for medicine and feeding their kids.
● I'll always listen to constituents first, not lobbyists with the deepest pockets.
● I will ensure that the Student Success Act is implemented and that our rural school districts are getting the resources they need to adjust to the pandemic and hire nurses, counselors and reduce class sizes.
● I will advocate for our rural small businesses to ensure they are getting the support they need to get through this pandemic, including access to PPE. I have talked with many businesses owners in the district about their needs and what they need in order to be more successful. I also know what
they need firsthand from running my own business during this pandemic.
● I will advocate for funding and better solutions for our housing crisis as well as resources for our communities experiencing homelessness. People who live and work here should be able to afford a home or apartment here.
● Lastly, I will address the lack of internet access in rural areas and advocate for broadband access across the district.
Why did you decide to run for office?
I am running to be a voice for our rural communities, working families, and small businesses. I know many people in our district are struggling. I will fight for everyone to have food on the table, a roof over your head, fully funded schools for your kids, good healthcare, and opportunity to pursue your own dreams, including running a small business, no matter who you are or the challenges you have faced. I moved here 30 years ago as a single mom and worked two jobs, making hard decisions between putting food on the table and taking my girls to the doctor. A few years later I was hired for a job where I was able to join a union, get healthcare and eventually became a small business owner. The union didn't just offer me security but an opportunity to become an advocate for people in our community. This experience motivated me to continue my advocacy on the transportation board, and to run for the state legislature.
How are you actively working to eliminate racism and other biases in your Community?
The first step is acknowledging that we all want what's best for our kids, our neighborhoods, and our communities, but that right now we still don't have a level playing field. We have to confront the fact that racism still exists and still defines life experiences for too many people in our district. I have spent time reflecting on these realities in anti-racism trainings and by attending peaceful protests in support of Black Lives, where I listened to those who've been directly impacted by racism. In Salem, I will work to ensure that communities of color are at the table, weighing in on legislation that impacts their communities. I believe we should do a better job of analyzing the racial impacts of bills and budget decisions before they become law, so that we're intentional in our efforts to combat systemic racism.
There are many divisive issues facing our communities. How do you resolve conflicts?
I believe that we are better than the divisiveness and polarization that is plaguing our nation. Through the fog of bitter political fights, we've lost sight of the fact that we're all in this together, and that we truly all want what's best for our kids, our grandkids, our aging parents, our friends and neighbors. There is far more that unites us as Oregonians and Americans than what divides us, but instead of having real conversations where we can hear what our neighbors are trying to tell us, we're quick to fire off hot takes on social media that only serve to divide us further. I know that the best policies are made when we make room at the decision-making table for all stakeholders, treat each other with humanity, and come to a fair resolution that works for everyone. I saw this time and time again as a 13 year union leader, when I bargained for better pay and benefits for families in HD 32. I know how to bring everyone to the table, compromise and move forward on the difficult issues, without burning bridges across the community. The bitterness of the last several years isn't inevitable or irreversible, and I believe that everyone in this district is ready to rediscover our common humanity. I will be a voice in Salem for *everyone* in this district, regardless of your political party affiliation. The stakes for our future are too high for petty partisanship.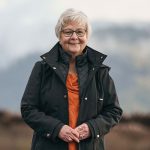 Suzanne Weber, Republican, Independent, Libertarian
Give us your 30 second "elevator speech" – why should we vote for you?
We need nonpartisan leadership that actually cares about our communities. For too long, partisanship has ruled in the legislature. Political leaders in Portland and Salem hand-pick who will play their game and vote the way they want. That has to end. I have nearly 20 years as a nonpartisan mayor and city council. I put aside any party when making decisions and focus completely on what is best for the people I represent. Even many of my closest friends didn't know what my party affiliation was before this campaign. That's why I'm also nominated by the Independent Party of Oregon. That's why I'm endorsed by The Astorian newspaper. That's why I'm supported by numerous Democrats, Independents and unaffiliated leaders, including Former Rep. Tim Josi, State Sen. Betsy Johnson, Banks Mayor Pete Edison and Former Astoria City Councilor Peter Roscoe.
What are the community's core values?
We are a diverse group of communities who live in rural Northwest Oregon because we value rural life. We believe that farming, forestry and fishing are the backbone of our working families, and working families are the backbones of our communities. We also believe that those who work the land are the ones who are most devoted to its stewardship. We have done the most of any area in our state to protect wild salmon habitat. We continue to protect our environment with good stewardship of our private forest lands. Our farmers care for their animals and farms while also providing world-class products to consumers across the world. We are also a community who looks out for each other. As fires raged across Northwest Oregon, local loggers showed up as volunteers and began removing the fuel that was allowing the fires to spread. Because of that, the only structure lost in Tillamook County was a garage. Tillamook Cheese has pledged millions of dollars in relief funds to help our community rebound from the economic damage that ravaged us during the COVID-19 pandemic. That's the sort of community we are. Unfortunately, we are constantly under attack by legislators in Salem who don't care about how we live. Their desire to impose their values on our communities is troubling to say the least. I'm ready to put partisanship aside, like I always have, and work to protect our rural way of life.
Identify the top 5 issues that you think are important to the community right now.
1. Fully fund education by funding education FIRST before all other budgets.
2. Ensure rural transportation infrastructure is repaired and enhanced.
3. Make sure all Oregonians, especially rural Oregonians, have access to reliable broadband internet.
4. Make sure our rural communities have adequate and affordable housing.
5. Address the failed unemployment system.
What action(s) would you take to address these issues?
1. Right now, education funding is a massive political football. Politicians hold it hostage to make sure that their pet projects get funded. I would fight to ensure that we set the education budget first. This would avoid massive political battles where no one wins. It would mean that other, more superfluous projects may not be fully funded, but that's what setting budgets is about. At my house, I prioritize the most important things first, then the money that is left over is used on less important things. Politicians in Salem have done their budget setting backwards.
2. Too often we see billions of dollars being spent on pet projects in urban areas, while we in rural Oregon see our highways crumble and our bridges fail. We need a leader who will fight to bring the money that we send to Salem back to rural Northwest Oregon in the form of highway and bridge improvement. Almost everything that comes into or out of our district comes via truck. If we don't ensure that our highways are maintained, it will be a massive economic challenge for the working families in our community. I'll fight to bring those dollars here.
3. Through the relationships that I have already built in the legislature, I've already proposed Legislative Concept 2983, which will become one of the first bills I introduce when I get to Salem. This legislation would ensure funding for Broadband Internet expansion for counties with a population of 100,000 or less. With so many of our children learning from home and so many of us working from home, we need to ensure that fast, reliable internet is available to everyone. 40% of children don't have reliable internet service in our district, yet we expect them to learn virtually for at least half of the school year. That isn't fair. That's why I've taken action.
4. The lack of housing for employees is an issue that hits on every part of our society. We can't expect to grow our economy if we don't have adequate housing for our work force. This needs to be addressed at every level of government. Our local officials need to streamline permit processes and come up with innovative ways of dealing with system development charges. Our state land use system needs to be modernized to allow for local communities to increase the housing supply. What works in Portland may not work for Tillamook, or Astoria, or Seaside or Banks. We also need to ensure that our local governments have the funds to ensure their systems can be developed and maintained properly.
5. The debacle surrounding the Employment Department was an absolute disgrace and those who are to blame for it should be ashamed of themselves. For years and years, state leaders sat on federal funds earmarked for updating the computer system at the unemployment division. I call on the Secretary of State to initiate an audit of the Oregon Employment Department and to make the results of that audit public immediately. Despite the hard work of local Employment Department workers, thousands of people suffered because of the inept leadership in Salem. There needs to be a reckoning and I refuse to be quiet until there is full accountability.
Why did you decide to run for office?
To be frank, I got angry. As Mayor of Tillamook, I watched as our current state representative simply ignored us. I invited her to numerous local events. I invited to attend events with her to introduce her to our part of the district, since she had only lived in the district for a few years. The silence was deafening. I saw our highways literally falling into the river. I saw our economy being threatened by extreme regulations. We needed a voice, but couldn't even get a call back. I knew we needed better representation, and when the time came, I decided I would step up. I believe my nearly 20 years of nonpartisan experience is exactly what we need to break the partisan stalemate in Salem.
How are you actively working to eliminate racism and other biases in your community?
As a volunteer at my church, it is my privilege to work with our Latino community. I've seen the discrimination they face. I've heard their stories. As Mayor, I've worked to ensure that everyone is fairly treated and have spoken up when I've seen the injustice many have faced in a system that is far too difficult to navigate. As one who isn't a member of a minority community, I can't imagine the pain that they go through when they face injustice and unfairness. So, as I have as mayor, I commit to listening and asking questions. What do these constituents need of me? How can I assist them? What sort of legislation would they like to see to promote justice and equality? It would be presumptuous and ineffective for me to pretend that I understand what they've endured, so I pledge to listen, and turn that listening into action.
There are many divisive issues facing our communities. How do you resolve conflicts?
I resolve conflict by putting posturing, politics and ego aside. Everything we do has to be done with the best interests of the people in mind. What are our common goals? How can we achieve those goals? Partisanship is pulling us apart. We've reached a point where Republicans and Democrats refuse to speak to each other. We need a representative with an independent streak who isn't afraid to buck politics to do what's right for their constituents. I'm honored to have the support of Democratic state Senator Betsy Johnson, who doesn't care what letter someone has after their name. She calls good ideas good and bad ideas bad. We need more representatives like her, and I will hold her up as a model of the kind of legislator I intend to be.