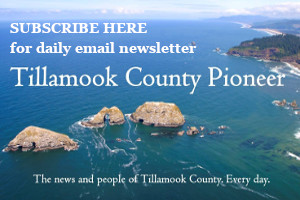 It's election time – and in Tillamook County there has been an increase in participation in our government process with many races having multiple choices. The Pioneer is proud to provide this opportunity for our community to make informed voting choices and learn about the candidates. Tillamook County Pioneer's Questions for the Candidates – November 2022. We will post the candidate's answers (that we received) in all the national, state and local races, including those from candidates in uncontested races. These questions were gathered from a diverse array of Tillamook County citizens, and provides an opportunity for constituents to compare candidates answers directly.
Here are the candidates for Governor: Tina Kotek, Democrat/Working Families; Donice Noelle Smith, Constitution; R. Leon Nobel, Libertarian; Betsy Johnson, Nonaffiliated; Christine Drazan, Republican.
The ONLY Governor candidate that we received a response from was Betsy Johnson.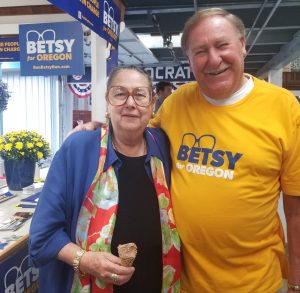 Betsy Johnson, unaffiliated candidate for governor
What is your vision of a thriving community?
A place where everyone is safe in their home and neighborhood, where good paying jobs are available and plentiful, where schools give every child the opportunity to learn and succeed, where health care and housing is accessible and affordable and where government is responsive to those in need.
If elected, what would you do within your position to advance this vision?
Party politics and political extremism is standing in the way of moving Oregon forward. It's why I chose to run for governor independent of any political, loyal only to the people. That's the first step, put the people back in charge of their government. As governor, I will take the best ideas from both parties to meet our biggest challenges and solve our most difficult problems. For twenty years, representing Tillamook County and the people of the Northwest Oregon, I've never asked anyone their politics or party registration before working to solve their problem. That is the ethic and attitude I will bring as Governor of Oregon.
Please provide a SWOT analysis of your municipality/district:
Strengths – The hard-working people and natural resources
Weaknesses – Overbearing or unresponsive state government
Opportunities – People and natural resources
Threats – Four years of Tina Kotek as Governor
Let's focus on the positive things going on. Tell our readers about what you will do, if elected to make positive contributions to the community.
What I have always done. Support jobs and economic development – don't take jobs and job creators for granted – support natural resource economies. Work to end, not enable, homelessness. Reduce the cost of housing by increasing the supply of housing. Give every child a shot at good education by restoring graduation standards, listening to parents and teachers and demanding accountability for classroom improvements. Supporting law enforcement – more than 90 public safety professionals and groups have endorsed me because they trust me – and I trust them. Remain open, accessible, and responsive to the people I serve.
There are many challenges facing our community. What are the issues you think are NOT being adequately addressed?
Jobs. For too long, politicians in Salem and Portland have taken jobs and job creators for granted. That will end when I am governor. Whether you make wood chips, computer chips, potato chips or fish and chips, government needs to stop trying to tell you how to run your business or digging deeper into your wallet.
Affordable Housing. Oregon has a housing affordable crisis because we have a housing supply crisis. I will get the politicians out of the way and reduce the cost of building new housing – cutting the cumbersome rules, regulations, taxes, and fees that drive up the cost of housing and drive down the supply of housing.
If elected, how would you work to address these issues?
I would encourage everyone who wants detailed responses to the major issues facing Oregon to visit my website at www.runbetsyrun.com. On my website, I not only outline the major problems facing our state but also my proposed solutions.
What is your experience in municipal government service?
 While I was attending law school, I worked in the county court system. I've served on a local port commission. For twenty years in the legislature, I have worked hand in hand and side by side dozens of city and county officials – and learned a lot.