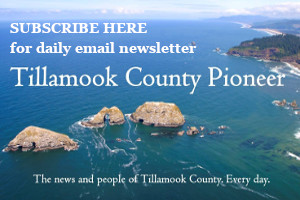 It's election time – and in Tillamook County there has been an increase in participation in our government process with many races having multiple choices. The Pioneer is proud to provide this opportunity for our community to make informed voting choices and learn about the candidates. Tillamook County Pioneer's Questions for the Candidates – November 2022. We will post the candidate's answers (that we received) in all the national, state and local races, including those from candidates in uncontested races. These questions were gathered from a diverse array of Tillamook County citizens, and provides an opportunity for constituents to compare candidates answers directly.
OCTOBER 18 – Nehalem Candidates Meet & Greet – 6 to 7 pm
The Tillamook County Pioneer is hosting a Nehalem Candidates Meet & Greet at North County Recreation District, Fireside Room from 6 to 7 pm on Tuesday October 18th. This will be an informal gathering, inviting local residents and providing the opportunity to chat with candidates. Laura Swanson, editor of the Pioneer, will be the host/moderator, and we will ask for questions from the attendees and all candidates will be given the opportunity to respond.
Here are the candidates for Nehalem Mayor and four City Council positions:  Lydia O'Connor and Phil Chick, Mayor; Kevin Brunswick and Hilary Howell, Councilor Position 1; Ruben Bitts and Sandi Huntley, Councilor Position 2; Dave Cram and Neil Mibus, Councilor Position 3; Doug Larzelier, Councilor Position 4
We only received answers from two Nehalem candidates:  Phil Chick, Mayor Candidate and Dave Cram, City Council Position 3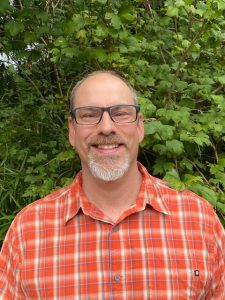 Phil Chick, Candidate for Nehalem Mayor
What is your vision of a thriving community?
A thriving community is clean, safe, affordable, and economically stable. Thriving communities are welcoming and genuinely inclusive by offering access of all kinds. Most importantly, a thriving community is built by its people, opportunities, and spirit; and has leadership that is committed to carrying community visions forward through clear objectives and fiscal insight.
If elected, what would you do within your position to advance this vision?
Most importantly, I will listen to people and welcome public contact to the Council. Government tends to stagnate when it's a one-way street. If elected, I will work with the Council and City staff to continue to encourage and improve upon the City's relationship with the people of Nehalem . The foundation has been laid for good progress, which we can build upon. I will also encourage broader Council participation in things such as establishing annual goals and reviewing the Comprehensive Plan periodically to gage where we are in relation to where we aspire to be as the City of Nehalem. Working with the Planning Commission and Council to develop an equitable plan to manage short-term rentals will also be essential to retaining Nehalem's vitality as a community.
Please provide a SWOT analysis of your municipality/district:
Strengths – Nehalem has historically meant "where the people live", and this stands true today. This is our strength.
Strong Ties, Independent, Local: These are all descriptions that I see fitting for our city.
Nehalem's city-owned forest and drinking water source area, as well as its waterfront, are especially valuable natural resources. I'm grateful for Nehalem's diverse, strong business community as well.
Weaknesses –The small size of the city has historically made it difficult to pool volunteers and maintain citizen involvement.  Nehalem's small population-base can pose a challenge for spreading costs to finance needed improvements.
Opportunities –Thanks to Nehalem's past visionary leaders, the city owns nearly 900 acres of forestland which also comprises a major portion of our drinking water source area. The City's Forest Management Plan is 22 years old. There are many benefits that the City can receive by exploring new management alternatives capable of both generating revenue, and ensuring water quality and quantity for the future. Now is a natural opportunity for the people of Nehalem to plan a balanced approach for the next 20 years for our community's forest, watershed, and climate. The City also has opportunities to collaborate with some of our Special Districts that operate in Nehalem such as the Port of Nehalem, NCRD, and Nehalem Bay Wastewater Agency (NBWA). One recent successful collaboration involved the City partnering with NBWA to construct an emergency-use septic system at the City Park, which serves as a local tsunami evacuation area. I also see great potential value in the City and the Port of Nehalem partnering to foster Nehalem's unique waterfront access and opportunities.
Threats – Losing the local, livable, neighborhood feel that Nehalem is known for because of rising home costs and unmanaged Short Term Rental (STR) growth.
* Crime
*Sea Level Rise
Let's focus on the positive things going on. Tell our readers about what you will do, if elected to make positive contributions to the community.
A great example of an impactful, positive contribution that happened within our city during the past year was when the Nehalem Bay Arts Coalition led local artists and children in painting a mural on our city park's restroom building. The result was not only a beautiful depiction of our local history, people, and environment; but it also created a sense of pride and community. As Mayor, I will encourage our City to pursue projects and partnerships that enrich our community. A clean city is a safe city. Partnering with Heart of Cart'm for a city clean-up day is a meaningful short-term goal, as well as exploring other projects that build community pride in Nehalem. I am also very interested in listening to our aging/elderly and disabled community members and learning about how the city might best support their needs to remain living in Nehalem.
There are many challenges facing our community. What are the issues you think are NOT being adequately addressed? If elected, how would you work to address these issues?
A couple things come to mind that the City would benefit from paying closer attention to:
Managing STRs and being proactive verses reactive.
The City has begun the process of establishing a method to manage (STR's) with the Planning Commission. However, I feel we do not know enough about the real or potential extent of the impact of STR's. I will see that the Council clearly understands the issues and has the opportunity to hear from Nehalem citizens on this issue.
It had been a decade since The City's Water Rates and Fees were examined properly. During that time Nehalem enjoyed some of the lowest water rates in Oregon, but was required to make a significant rate increase this past year. As Mayor I will work with the Council, City Staff, and our consultants to ensure that our rates are examined annually and rate increases (or decreases) are implemented appropriately. This will require a stronger role by the Council and Budget Committee in understanding our Capital Plan and the long-term needs of the City.
What is your experience in municipal government service?
Current President, Nehalem City Council
Nehalem City Council; Appointed, February 2020
Nehalem City Council; Elected, November 2020
Former Member of Nehalem Parks Committee; Co-collaborator of Nehalem City Park Fest
9 years' experience managing  two Oregon Special Districts
Dave Cram, Nehalem City Council Position 3
Please provide a SWOT analysis of your municipality/district:
Strengths – Professional background in business management.
Weaknesses – Availability to commit time outside of monthly meetings is limited.
Opportunities –To become more involved in our community government.
Threats –Competitor for my seat on the City Council
There are many challenges facing our community. What are the issues you think are NOT being adequately addressed?
If elected, how would you work to address these issues?
As a current Council member, we try extremely hard to address issues as they arise. If elected I hope to continue in this manner and improve outreach for more follow up by staff.
What is your experience in municipal government service?
Current seat on Nehalem City Council appointed.