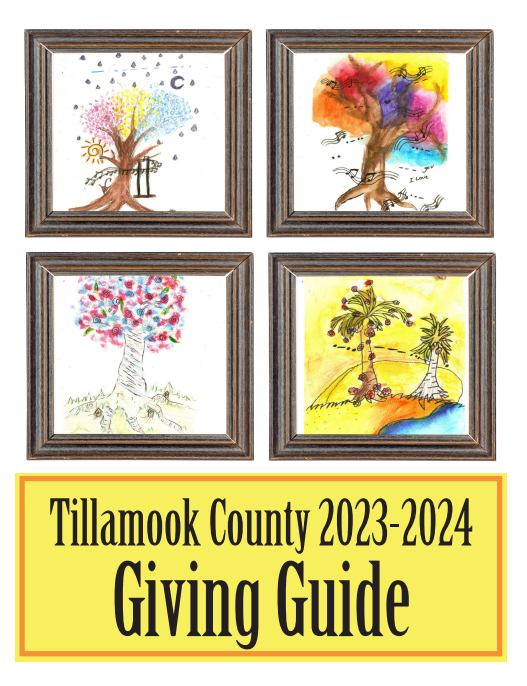 #2 -The Tillamook County Pioneer's Questions for the Candidates – November 2020 series. We will post the candidates answers in all the state and local races. These questions were gathered from a diverse array of Tillamook County citizens, and provides an opportunity for constituents to compare candidates answers directly. Here are the answers from the two candidates for Tillamook County Sheriff — Gordon McCraw and Josh Brown.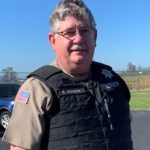 Gordon McCraw
Give us your 30 second "elevator speech" – why should we vote for you?
A sheriff is more than the sum of time on the job and statistics of tasks completed. Its more than a title. A sheriff is someone who possesses the culminated experience, drive, and training to not only properly respond to individuals who may be in crisis, but also entire communities. A sheriff needs to be equally skilled in dealing with management and personnel issues, budget issues, legal issues, and not only being able to see the big picture, but subtly be able to orchestrate the response of multiple units, teams, agencies, and taskforces to address whatever problem arises, often all at the same time. The sheriff is the most consequential election when it comes to protecting your rights and our community. Electing a seasoned proven leader in these uncertain times is paramount. I do have that experience, training, and ability which has been tested and proven.
What are the community's core values?
A community's core values are difficult to assess, and may vary dependent on subcultures, beliefs, and experiences in life. I also feel that a community, not an individual, should be the ones to define its core values. But I can tell you what I see when I look at the people of Tillamook County. I see love of our neighbors, respect for one another, a people that values hard work, confidence in who we are, and perseverance through unfathomable conditions.
But what I would like to talk about is the core values of the Tillamook County Sheriff's Office, something as sheriff I can affect.
WE BELIEVE IN SERVICE TO OUR COMMUNITY
The people we serve in our community are our most important customers. They are our relatives, our friends, neighbors, and guests. We will be proactive in our approach to crime prevention, maintain a constitutionally sound and rehabilitative approach to incarceration in our jail, provide a safe and secure court system, maintain a search and rescue element to seek and save the lost so that others might live, provide a probation and parole division who have a rehabilitation philosophy founded in the belief that people have the ability to transform into law-abiding individuals, and collaborate with the people, organizations, and partner agencies in our communities to do our best, within the law, to solve communal problems that affect public safety. We are driven to reduce the fear and incidence of crime and bring those who would prey upon our community to justice. Our motto, "Service above self!" is not just a slogan. It is our ethos. We value the diversity of all the people who live, play, work, and visit our county and serve all with equal dedication to achieve the highest quality of life possible.
WE MAINTAIN REVERENCE FOR THE LAW
Our citizens have given us the honor and privilege of enforcing the law. We must always exercise integrity to enforce the law fairly and within constitutional boundaries in the use of the power and authority that have been endowed upon us by the people. Our individual and professional conduct shall be at a level as to serve as an example for all to follow.
WE HAVE COMMITMENT TO LEADERSHIP
The Tillamook County Sheriff's Office should esteem itself as the standard for which all other counties across the nation to strive to follow. We cannot achieve that unless each member also believes each of us needs to be a leader in his or her area of responsibility. Making sure that our mandate of honorable conduct and integrity become part of our character is essential. All of us must push to safeguard that our members, our partner agencies and organizations, and our community have the highest respect for the Tillamook County Sheriff's Office.
WE REFLECT INTEGRITY IN ALL WE SAY AND DO
Integrity is our requisite. We will accept nothing less. We are honored to serve in our profession and will conduct ourselves in a manner that warrants the respect of those who we serve. We will demonstrate honest, ethical behavior in all our relations. Our deeds will match our speech. We will be courageous and stand up for our beliefs and do what is right. Upholding expectancy is a challenge we must meet in order to enhance the public trust through accountability.
WE MAINTAIN RESPECT FOR ALL PEOPLE
We recruit and train public safety professionals with strong moral character and high ethical standards to continually improve the skills of our staff. Working for the Tillamook County Sheriff should be challenging and rewarding. Our members are our most important resource. We empower our employees to fulfill their responsibilities with knowledge, authority, and appropriate discretion to best serve the many and varied needs of our communities. We encourage creativity and listen to their suggestions to help them develop to their maximum potential. We believe in treating all people with respect and dignity. This involves showing compassion and responsiveness for the victims of crime and treating violators of the law with fairness and dignity. By demonstrating respect for others, we will earn respect for the Tillamook County Sheriff's Office.
WE FOSTER QUALITY THROUGH CONTINUOUS IMPROVEMENT
We will endeavor to attain the highest level of quality in all aspects of our services. We will never be satisfied with "good enough". We must strive to continuously improve in our service to our community. We will pursue innovation and sponsor creativity. We realize that constant change is a fact of life, and we must plan our change rather than allow change to plan us. Because of this we will dedicate ourselves to proactively seek new and better ways to serve.
Identify the top 5 issues that you think are important to the community right now. What action(s) would you take to address these issues?
I am going to use this space and talk about issues that the Sheriff's Office is directly involved in.
24-hour patrol coverage for Tillamook County.
My goal is to obtain the resources necessary in order to implement a 24 hour patrol schedule so there are Deputies on duty to address any public safety concerns our citizens are face with through alternative funding, grants, and other budgeting means, all of which I am familiar with.
The opioid epidemic.
My goal is to focus our patrol staff on an appropriate response to narcotics related calls for service and/or medical calls that involve a controlled substance such as an overdose. Additionally, I will task our narcotics team with conducting comprehensive narcotics investigations targeting the source and distribution of illicit controlled substances and the diversion of prescription medications that fall into the hand of our children. I will also focus our patrol staff to interdict efforts to transport illicit controlled substances into our community. I will also continue to work with local community partners such as Tillamook Family Counseling, Adventist Health and the Tillamook County Health Department in an effort to focus on appropriate treatment programs to address dependency issues.
Child abuse and family violence crimes.
My goal is to continue to maintain a detective dedicated to investigating domestic violence crimes and a detective to investigating child abuse and neglect cases. In addition, I will continue to apply for and maintain the grant funding currently used to finance these positions and work with our partner agencies, both law enforcement and social service agencies who are dedicated to the safety and protection of our children and families.
Mental health
My goal is to train out staff to appropriately respond to call for service involving individuals who are in crisis and channel them to the community resources available to assist them. On many occasions, individuals who suffer from a mental health crisis tend to become involved in the criminal justice system which is not the appropriate destination to receive assistance. I would continue to work with the behavioral health court which involves many community partners to attain the goal of connecting individuals with specific services to assist them. Training our staff on the appropriate response to these calls for service is also a priority.
Tourism Congestion and traffic / parking issues.
I will continue working with the community groups and elected officials in assisting to reach positive resolutions which enhance our communities for both the resident and the visitor and will direct necessary resources to assist in that goal.

Why did you decide to run for office?
This is something I have been training for during my 24-year Law Enforcement career. The leadership and management training actually began while I was in the service and continues through today. I learn something new every single day! Now, it is an opportunity for me to use this training to lead in this wonderful community I have come to love. I plan to make the same decisions for our people that I would make for my own family. If I didn't think I was the best candidate for this position, I wouldn't be here.
How are you actively working to eliminate racism and other biases in your community?
While I have never personally witnessed any incidents of racism within the Sheriff's Office, racism or discrimination on any basis will not be tolerated by the Tillamook County Sheriff's Office. Any complaint of such would be subjected to investigation and corrective or disciplinary action based on its severity if determined to be true. I believe it is through the continued education of our staff and communication with our communities that we continue to subvert and prevent any racism from taking root in our society.
There are many divisive issues facing our communities. How do you resolve conflicts?
There are many issues attempting to divide the people of our great county. I believe that the Sheriff's Office's main goal is to assist in keeping things peaceful and actively engaging in any community processes which might be utilized in addressing, correcting, or reversing any divisive issues in our county. Conversation is the best way to resolve conflicts, I learned that conversation required two skills, speaking, and listening, two skills that seem to be weakening in recent years.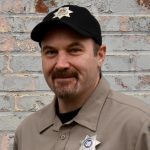 Josh Brown
Give us your 30 second "elevator speech" – why should we vote for you?
I am a born and raised, lifelong member of Tillamook County and I actively participate in community-oriented events. I genuinely care about the overall well-being of our community and have proven this over the years. I want to bring back the positive atmosphere that once was prevalent in the Sheriff's Office through fair and equal treatment of staff as well as showing them trust and respect. This positive attitude must, and will extend to all citizens of our community and that will be one of my most important expectations. I am in the middle of my career with working, active knowledge of current police practices and procedures in all divisions. This knowledge is critical to the daily operation of the Sheriff's Office and it will allow me to properly oversee all operations as well as effect real and constructive change and see those changes through.
What are the community's core values?
I have been a part of this community my whole life and this question is easy for me… This community stands for support, togetherness, and strength. I have seen this community come together and raise thousands of dollars for charity without batting an eye. I have seen people, at the drop of a hat, help friends, neighbors, or perfect strangers in times of great need. The recent fires are a great example of this, but it consistently happens such as the floods of '96 and other major events. This community stands with each other.
Identify the top 5 issues that you think are important to the community right now.
My viewpoint is different than many because of what I see and deal with daily. Narcotics and property theft would be on my list. I also believe that the huge influx of tourism is a challenge we are facing right now, but the two biggest issues are something I have spoke about many times before. Homelessness and mental health. I believe we are making good positive strides forward on mental health in Tillamook County through great working relationships with partnering agencies. There is still work to be done, however. Homelessness is a tougher issue as those in need must want to help themselves before was as a community can provide that help.
What action(s) would you take to address these issues?
As I mentioned great strides have been made in the mental health area and that needs to be continued to be strengthened. Homelessness is a very large issue with no one fix-all answer. They must want help before it can be given, and the next step is enforcement which may not be the best route. There are already plans in motion to help with the tourist level and just recognizing the need is the first step forward. The planning must continue, and I would take an active part in that.
Why did you decide to run for office?
I saw a need… a need for positive change. Despite what some have said, morale in the office is low. I was hired at a time where the atmosphere was amazing, and relationships were great. Also, I believe that the public is very supportive of our office and they are ready for someone who will openly communicate with them and be transparent in the office's dealings. We are a public service agency and as such we must communicate better with the public.
How are you actively working to eliminate racism and other biases in your community?
I have not seen racism first-hand nor heard of any instances locally where it has happened, I know racism does still exist and I know it continues to be a problem. I have always maintained that fair and equal treatment to EVERYONE is a core value of who I am. This must be the way people move forward.
There are many divisive issues facing our communities. How do you resolve conflicts?
Communication is key to every conflict. Both sides must be open to constructive and critical communication. When this happens and people continue to show decency and an open mind conflicts are able to be resolved.

Here is a link to the Tillamook County Pioneer/Tillamook County Democrats Sheriffs Candidate Forum: