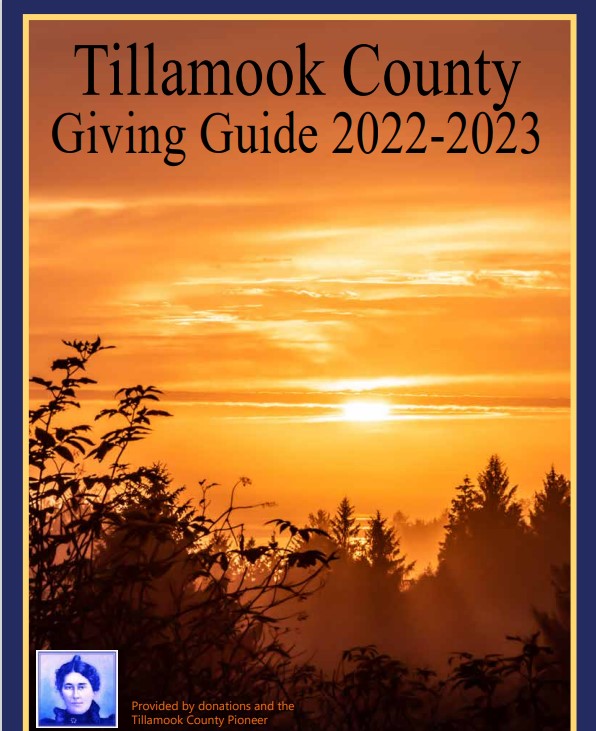 #3 – The Tillamook County Pioneer's Questions for the Candidates – November 2020 series. We will post the candidates answers in all the state and local races. These questions were gathered from a diverse array of Tillamook County citizens, and provides an opportunity for constituents to compare candidates answers directly.  Here are the candidates for Tillamook PUD Director – Subdivision 1 – Doug Olson and Maile Samek; Tillamook PUD Director – Subdivision 3 – Jordan Wolfe, Randy Foshee, Harry E. Hewitt and Cheryl Davy.  All candidates were sent the Pioneer's Questions for the Candidates, and we are publishing those answers that we received.
TILLAMOOK PUD DIRECTOR – Subdivision 1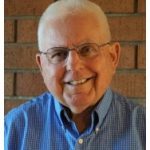 Doug Olson
Give us your 30 second "elevator speech" – why should we vote for you?
Business experience, education, knowledge of the utility industry.  Strong budget and analytical skills. As a native Oregonian from a small town, I understand rural Oregon, our political climate and the economics and government structure of Oregon at all levels.  I know what matters to Oregonians.  Local business owner for 23 years.  Extensive management experience with national corporations, a large county government and a school district.  Volunteer in many local and state organizations, including Chair of the Tillamook County Budget Committee.  Significant experience with planning, budgeting, operational and personnel matters.  I know how to listen and get things done.
What are the community's core values?
Protection and preservation of our quality environment, independence, respect and tolerance of others.  Appreciation of our traditional industries of dairy, forest products fishing and natural resources. The people of Tillamook County step up to help our neighbors in times of need more than any community I know.  Tillamook County citizens are engaged and active.  Volunteers make our county work.
Identify the top 5 issues that you think are important to the community right now.
Will limit to Tillamook PUD issues and leave county-wide issues to others.
Continue and expand the current robust vegetation management to help prevent wildfires.
Continue an aggressive plan of replacement of aging infrastructure (poles, wires and transformers), much of which is over 40 years old.  Expand service to underserved areas to increase reliability and safety. Provide new infrastructure with capacity for renewable energy options.  Continue to explore and expand options for high speed internet service through Tillamook Lightwave.
Plan for the longer-term future, including sources of power generation.  Nearly all utilities served by the Bonneville Power Administration have power supply contracts expiring in 2028.  Many larger utilities may find alternate open market sources of electricity placing the burden of large capital costs in the Federal Columbia River System on smaller utilities.  TPUD must develop options to meet local power requirements and renewable options while controlling costs.
Maintain and expand TPUD's comprehensive safety programs for both consumers and staff.
Look to the future for succession planning.  TPUD is a technical business which requires significant staff development, apprentice programs, and ongoing training.  People are our most important asset.  Invest in people and provide a career path where possible.
What action(s) would you take to address these issues?
Do my homework.  Listen to consumers / ratepayers, industry leaders, government regulators and others.  Build a coalition of support when and where necessary.  Deal with facts.  Remain mindful of economic considerations including costs to consumers. Create an environment where good people want to work and build careers.  I will continue to work aggressively toward all those goals.
Why did you decide to run for office?
To continue aggressive planning and oversight of projects underway and scheduled for the next few years.  To position TPUD to accommodate various forms of renewable energy.  To maintain affordable rates while keeping TPUD financially strong. To continue a robust response to Covid-19 and prepare for future unknowns.
 How are you actively working to eliminate racism and other biases in your community?
I strongly support equity and fairness in hiring, promotion and dealing with staff issues in any organization.  I will continue to support full and complete compliance with Federal, State and Local laws covering activities in the workplace.  I have experience with many personnel matters including issues which involved legal counsel.  An elected official must lead by example including both words and actions.
There are many divisive issues facing our communities. How do you resolve conflicts?
I try to take a reasoned, logical approach to any issue or conflict.
Listen and listen some more
Define the issue(s) and achieve a consensus with all parties
Understand the consequences of doing nothing
Develop alternatives and potential solutions through a collaborative approach
Analyze the proposed solutions including costs, a reality check and probability of success
Build a coalition to support the way forward
Set milestones to measure progress
Follow up with a defined measurement of success or failure
Admit failure if the solution did not work
Try again if necessary.  Don't give up!
TILLAMOOK PUD DIRECTOR – Subdivision 1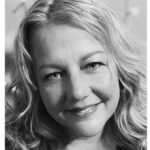 Maile Samek
Give us your 30 second "elevator speech" – why should we vote for you?
Hello, my name is Maile Samek and I am running for the Tillamook PUD Subdivision #1 Director. I am excited to have this opportunity to serve and represent South County. I have life, work and learning experience in many different areas and aspects of our community.  My husband and I are raising our family here, I work and volunteer for our schools, I also work in Pacific City and love to volunteer serving my community whenever possible. These experiences will enable me to express the true heart, requests and needs of our community. I look forward to joining the Tillamook PUD Board and working to make our future shine bright.
What are the community's core values?
The core values of our community begin with hard work. We are a hard-working bunch from all walks of life, from the timber to the sea. This hard work and dedication are empowered by the value of service, supporting those in need and the love and close bonds of family and our neighbor.
Identify the top 5 issues that you think are important to the community right now.
The top five issues important to our community would begin with the Covid pandemic. We are living through constantly changing days, tons of new information and daily routines due to this virus. This issue has changed much in our community which would lead to the next issue of online education. Our families now school at home and have made huge adjustments to educate our kids, resulting in our community and teachers doing a remarkable job in learning and creating online classrooms. These changes have also created additional issues as a result, like employment.  During our shut down it has been difficult for many as they navigate through these unchartered waters. Then added to these issues would be the frightening fires we just experienced. Our community safety and preparation for future storm and fire events are extremely important concerns as we witnessed so many evacuate or lose their homes. The issue of uncertainty and the unrest occurring throughout our nation amplify the stress and concerns we are all experiencing.
What action(s) would you take to address these issues?
These issues all have us thinking what could be next as we hope for peace. I believe that supporting those in need during these strange times and instilling hope in the future. I love to find solutions and finding a positive path to solve problems. It is this supportive bond of community that will help heal and solve these issues through hopeful support, love and respect.
Why did you decide to run for office?
I decided to run for office because I love that as a PUD we are all owners. I am a great listener and involved locally on many levels which will be a great benefit in representing our community. I have always been impressed with the TPUD grants and student work programs. I also serve on the board for the Cloverdale Water District which has really taught me so much about utilities.
How are you actively working to eliminate racism and other biases in your community?
Actively working would be my day to day life. I actively work every day to raise children that love and respect their neighbor and the world around them. Daily we have the chance to be an example to others, to shine bright and love one another, regardless of race, color, creed. Never miss your chance to shine. Our community has been through so much lately and it is quite lovely to see the strength and success achieved in working together.
There are many divisive issues facing our communities. How do you resolve conflicts?
The first step is a need for patience and respect towards another's point of view. Listening to others and truly understanding their thoughts and feelings about an issue is vital to conflict resolution. The other is hope. 2020 has left many without hope, a step towards solving conflicts would be showing this respect and planting seeds of hope whenever possible.
Tillamook County PUD Subdivision 3
Randy Foshee
My 30 Second speech is as follows….
Hi my name is 

Randy

 

Foshee

 and I am running for the PUD Board of Directors Subdivision #3. I have been in the electrical industry for 40 years. As a retired Journeyman Lineman with 24 years of service with the PUD I have the experience and knowledge it takes to make informed decisions on the issues at hand. As a former City Councilman I understand the importance of listening to our citizens and making decisions that will better serve our community. In these trying times a fresh perspective is needed. I will be the change you need and the voice you deserve.
Q#1…The core values are to maintain excellent customer relations by providing quality, reliable service at affordable rates.
Q#2…Top issues are to provide reliable, continuous service, make decisions that are cost effective with safety in mind and look for ways to provide sustainable alternative power sources.
Q#3…Actions: I would support the pursuit for a second transmission feed from the south to help limit outages. I would weed out non essential spending and make the managers accountable for their expenses and I would continue to research other forms of green energy.
Q#4…I am running because I have a vested interest in helping the community in ways that are impactful. I feel that with my experience in the electrical trade and my knowledge and understanding of the PUD's electrical system I would be a valuable asset to the board.
Q#5…The PUD has a strict policy for racial and bias issues. I would strongly uphold these policies.
Q#6…When resolving conflicts I like to take a step back, look at both sides and come up with mutual solution to the problem.  
Tillamook County PUD Subdivision 3
Harry Hewitt
30-second speech – why you should vote for me: I have been on the board since 1997. I taught at THS from 1972-2000. I majored in Political Science and got my Master's degree in Teaching at University of Oregon. I am a Baby Boomer, that group of people born from 1946-1964. There were 78 million of us. After retiring from teaching, I began helping at Pacific Christian School and have been the Principal for the last twenty years. I have been doing Bible study at the South Fork Forest Camp for 33 years and numerous Bible studies in the community including Helping Hands. I believe I know people quite well and what their needs are. Being on the TPUD board allows me to practice the politics I taught. I started the Senior Project in 1990 by doing one for myself each year. I actually got my CNA credentials by putting in 4 hours a day for six weeks at the care facility. The citizens of Tillamook County are the owners of the electrical system and the employees are there to give service. You are the owners of the system and WE LISTEN TO YOU.
The community core values: Freedom of speech, no one is above the law, caring for others and support of local businesses and following the law, support of all families and private and public property. Our Constitution says we are all to be treated the same. Every single life is important.
Community Issues:  Housing shortage, labor shortage, impacts of distance learning, lack of nuclear family of mom and dad, drug addiction.
Actions:  We all need to practice what we preach. Treating others as we wish to be treated. Put yourself in their place. Look to help people rather than taking advantage of them. I got an idea two years ago at the Tri-Cities River Fest in Washington. I call it the TAKE-OFF. Tillamook Area Knowledge Event-Orella Farm Fest. This is an event each year where local businesses put on a hands-on showing of what they do to make a living and share it with the community. If you want people to buy your products or services, come to the Tillamook Fairgrounds and show off your products or talents, or services. I am not a fisherman, yet if a local boat owner came in and showed what they do while fishing, I think I would become a regular. If enough businesses were to sell their skills we would all begin to really appreciate this community in so many ways. Our problem is that we do not take pride in our farmers, lumbermen, milkers, fishermen, our beautiful community and natural resources. This would be a knowledge event we could share with so many. Question? How many people are aware of the digesters in this community? TAKE-OFF would educate all of us for the good of the whole county. Visitors and local residents would then be an advocate of what keeps this county going. A few years ago, in the farm fest, we did a history of Tillamook and the famous Tillamook Forest Fires. Do you realize how incredible this county is? Find out and tell others.
Why I decided to run for this office because I enjoy working with professional who are number one in Safety and Customer Service. We like to grow our own employees, to train high school kids that this is a great place to make a living and to raise a family. Focus on the positive.
Racism and biases are addressed in safety meetings, doing a "Hot Wash" to appreciate other employees and follow the laws of the State of Oregon and the United States.
We address conflict by following the laws, all are treated the same. Our customers are our boss and they can freely express themselves for any issue to be addressed. We work with all of the agencies like CARE, Healthy Families, Helping Hands and we offer grant money to a number of organizations each year. Apply for a grant and see if the TPUD can help. Bring up the issues and encourage the community to chip in with ideas and help. The TPUD belongs to a number of organizations: APPA, NWPPA, PNUCC, NRU, and OPUDA. We have opportunities to make a difference at the State of Oregon in many areas. TLW is the Tillamook Light Wave and there is a lot of discussion of getting virtual learning to every home. That would help the schools and local businesses to continue to operate.
Tillamook PUD Subdivision 3
Cheryl Davy
Give us your 30 second "elevator speech" – why should we vote for you?
I am running for the Tillamook PUD Board because I think it's time for a change – new eyes to look at solutions and new ears to listen to challenges and new leadership.  It is the Tillamook People's Utility District and I want to represent the people.  The only way people have a voice is through the Board.  I can be that voice.
What are the community's core values?
As pertains to the Tillamook PUD Subdivision #3, spending and accountability.  We all want to use our money sensibly and we all struggle with needs vs. Wants.  The PUD Board is accountable to the people. What is being spent and the amount of debt to carry needs to be transparent.
Identify the top 5 issues that you think are important to the community right now.
The Pandemic
Money
Unrest
Political Issues
Surviving
What action(s) would you take to address these issues?
I would make sure that these issues are taken into consideration when making decisions for the Tillamook People's Utility District.
Why did you decide to run for office?
 It's time for a change (see the first question).
How are you actively working to eliminate racism and other biases in your community?
 I think the key word here is "actively" and honestly right now I can't say that I am "actively" doing anything.
There are many divisive issues facing our communities. How do you resolve conflicts?
Throughout the years I have had many experiences in leadership.  As a parent, I was involved in our children's activities – 4H Leader, sports and the Charity Drive.  As a teacher, I was active in the teacher's union as a representative as well as other positions, including president for 4 years and being on the negotiating team many times.  Politically, I have served on the City Council and various committees within the city, including Tillamook Urban Renewal Agency.  I am currently a member of this board, which use a volunteer board.  I am practical, have common sense and the ability to listen to all sides.  I pay attention and I ask even the hard questions.  These attributes help in reolving issues.