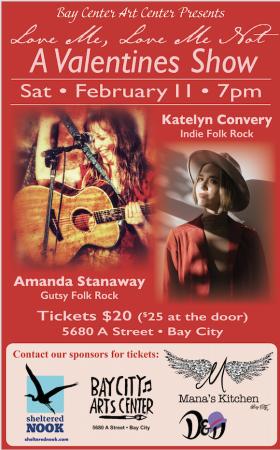 Tillamook County Public Works announced the closure of Sandlake Road, south of the Sandlake Store, at milepost 6.23 yesterday, January 19th. Public works has already begun work to replace the failed culvert/pipe, and expect the road to re-open by Monday, January 23.
The site is located approximately midway between Galloway Road and Sitka Sedge at the corner on the southern end of the long straight away (2 miles south of the T intersection). There is/was an 18" concrete pipe that is/was 110-ft in length and was listed in 2019 in fair condition. Last week we received notice that the culvert was plugged, and the water level rose about 10 to 15-ft above the upstream end of the pipe. The material was removed and the water drained. We received notice today, January 19th that a long hole had formed next to the road. The south county foreman went immediately to the site to assess the road hazard, and the road was closed at that time.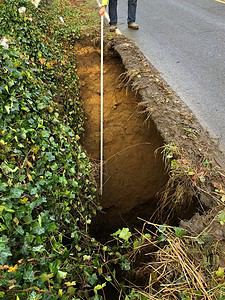 View is taken at the downstream end of the pipe. The measuring stick is 14-ft and is vertical. It does not touch the bottom. I estimate that the depth is ~20-ft and the southbound lane is undermined approximately 1/3rd into the lane.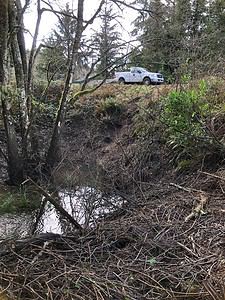 This image shows the upstream end of the pipe.
The Road Department closed the road in both directions based on the immediate hazard to the public and emergency vehicles. An excavator is currently on site to dig to the bottom of the channel, and it is estimated that the road will be opened by Monday with a gravel surface. The 18" concrete pipe will be replaced with 140-ft of 48" plastic pipe. The Road Department has the pipe in stock.
Area of road closure is indicated by red "X" below: