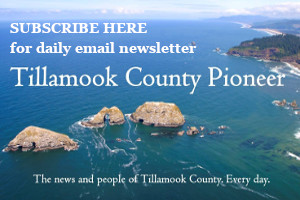 The Tillamook County Board of Commissioners is seeking a volunteer to serve as a member of the eleven-member Board of Directors for the Northwest Oregon Housing Authority (NOHA). Tillamook County is represented by three members, who include one County Commissioner and two lay members.
NOHA, a public non-profit organization, was formed in 1976. Its purpose is to administer the Section 8 Rental Assistance Program and develop affordable housing in Tillamook, Clatsop and Columbia Counties. NOHA's main office is located in Warrenton and has a staff of 18 who travel within Tillamook, Clatsop, and Columbia Counties. The
Housing Authority oversees the management of Champion Park I & II in the City of Tillamook as well as other public housing within the three-County area.
Applicants should have a background in business or real estate, with an interest in affordable housing. There should be no affiliation with NOHA, Section 8 Federal Housing, as either a landlord or property owner. Direct recipients of NOHA services are eligible to serve. Monthly meetings are rotated between Warrenton, St. Helens and
Tillamook. NOHA pays a mileage reimbursement.
Membership application forms are available on the County website under the Board of Commissioners' page. Applications should be e-mailed to Isabel Gilda in the Commissioners' office at igilda@co.tillamook.or.us by 5:00 p.m. on September 7, 2018.
For more information on how to submit an electronic application, call Isabel Gilda at 503-842-3403; for more information about the Northwest Oregon Housing Authority Board of Directors, please call Commissioner Bill Baertlein at 503-842-3403.