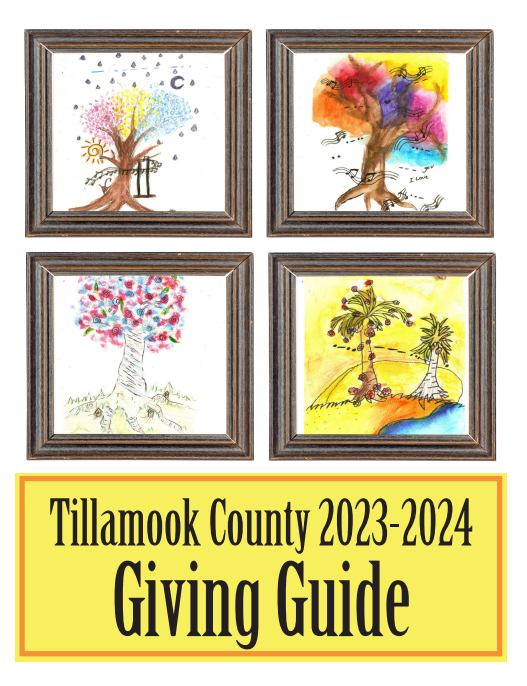 Tillamook County Retired Educators and Teachears (TREAT) are pleased to announce that three candidates running for election to the Neah-Kah-Nie School District Board of Education have been endorsed by TREAT. Meet the candidates.
Zone 2: Marissa Bayouth-Real

Marisa will bring her passion and knowledge of the classroom and education processes to the school board. Marisa has a Masters Degree in Teaching from Lewis and Clark College. She taught 6th-12th grade Language Arts classes at Neah-Kah-Nie High School and Middle School from 2003-2020. She worked as the advisor to many school clubs and organizations. Through these school programs she collaborated closely with parents and families. She formed community-classroom partnerships and involved local residents and businesses in the school. Marisa has experience aligning curriculum K-12, developing an evaluation process for licensed staff, and mentoring teachers in areas pertaining to inclusion, disabilities, and instruction for English Language Learners. For these reasons we heartily endorse Marisa Bayouth-Real for Neah-Kah-Nie, Zone # 2.

Zone 6: Michele Aeder

Michele's passion for supporting the Neah-Kah-Nie (NKN) staff and students is made evident by her long-standing service to NKN schools and the community. Michele brings seven years experience on the board and membership on the Inclusion Alliance (the NKN School District equity committee). Her civic engagement includes 15 years of service on the City of Garibaldi budget committee, and 35 years of volunteer work with Tides of Change. For 30 years, she worked closely with the school district administration as the director of the private NKN school bus transportation service. During her time on the board, Michele has worked to develop a cohesive and cooperative school board that can bring varying perspectives to make difficult decisions. We endorse Michele because she has the experience and the skills to oversee the transition for NKN's new superintendent to ensure the success of all students.
Zone 7: Joseph Carr

Joseph has 10 years of experience as a teacher and administrator in K-12. He worked with curriculum and state education standards to ensure all students have access to an equitable and rigorous education. Joseph spent years directly working with students on career education through internships, job shadowing, career preparation and collaborating with local industry. He administered GEAR UP, focused on increasing the college and career readiness of low-income students. Joseph led staff professional development to improve engagement with families. He managed grants and reported fiscally to the state Department of Education. And to top it all off, Joseph is a volunteer firefighter. We endorse Joseph because of his depth of experience working with students, parents, educators, and administrators and commitment to the community.