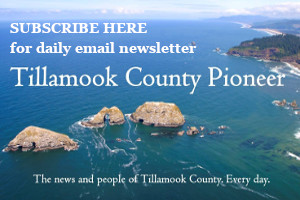 Two out of five Tillamook school board members reveal they don't read books
At the April 10th Tillamook School District board meeting, a group of 3rd graders from South Prairie Elementary shared their favorite books with the board. These young learners asked each board member to share their favorite book. Board member Kurt Mizee (running against Samantha Spratt for Board Position #5) did not share a favorite book and replied that he only reads work related research.
Board member Jesse Werner said he didn't remember the last time I read a book. He does research online.
What's your favorite book? Take our poll below to share your answer.
Take TREAT's poll: What is your favorite book? 
School Board Candidates' Favorite Books
"I have too many favorites but two I have reread a second time are The Color Purple by Alice Walker and Love Is The Way: Holding On To Hope In Troubling Times by Bishop Michael Curry."

Kris Lachenmeier, Tillamook School Board Member Position #4

Making Connections – Teaching and the Human Brain by Renate Nummela Caine and Geoffrey Caine

Russ Sanders, Nestucca Valley School Board Candidate Position #4

"My favorite fiction series is Outlander by Diana

Gabaldon. My favorite nonfiction author is Brene' Brown who is a Social Worker and talks about vulnerability, resiliency, and leadership."

Dr. Danell Boggs, Tillamook School District Board Candidate Position #1
"Brave New World by Aldous Huxley"

Joseph Carr, Neah-Kah-Nie School Board Candidate Zone #7

"Anne Frank: The Diary of A Young Girl" by Anne Frank

Michele Aeder, Neah-Kah-Nie School Board Member Zone #6

"I couldn't make up my mind! The House of the Cerulean Sea by TJ Klune is a recent read that I could barely put down."

Samantha Spratt, Tillamook School Board Candidate Position #5
Quote of the Week

"I have too many. Give me a genre and I can narrow it down."

The response from the 11 year old granddaughter of one of TREAT's supporters when asked to identify her favorite book.
Book Bans: What do you think?
Censorship Unpopular, but on the Rise

The 2022 American Family Survey reports that 56% of respondents disagreed with the statement: "If any parent objects to a book in the public school library, that book should be removed, even if other parents

like the book." Even so, book bans nearly doubled in 2022 (WSJ).

Agree or disagree: If a parent objects to a book in a public library it should be removed