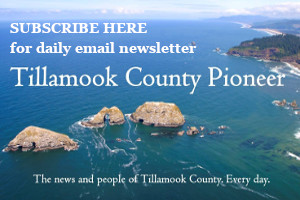 "Warning Week" data from Oregon Health Authority shows Tillamook County with 44 cases from Sunday 03/14/21 – Saturday 3/27/21. This is just ONE case below moving to the "High Risk" category.
Let's continue to work together to keep ourselves, our families, and our communities safe. Wear a mask and keep 6 ft. of distance when gathering with people outside of your household and limit the gatherings to no more than 8 people with maximum 2 different households. Wash your hands frequently. Stay home if ill and seek COVID-19 testing by calling 503-842-3900 for an appointment. Testing is at no cost and is essential to help understand and control disease spread.
Tillamook County's cases from Sunday 3/21/21 – Saturday 4/3/21 will be used to determine our risk movement status by OHA. If we meet disease metrics to move, the next risk movement date is Friday 04/09/2021.
See current data here:
https://www.oregon.gov/…/Data…/Weekly-County-Metrics.pdf