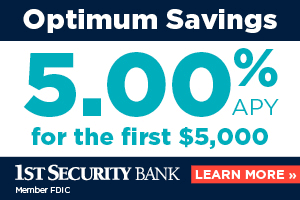 Just a reminder that Miami Foley Road at milepost 2.4 is scheduled for a 48-hour bridge closure on Tuesday, December 14th through Wednesday, December 15th to enable the contractor to replace the deck on the Minich Creek bridge.  West Coast Contractors will mobilize on-site Monday and will work on items that will not require bridge closure.
The bridge site will be closed starting at 7:30 am the morning of the 14th which should accommodate most commuters.  The plan was for the Road Department to pave the road immediately following bridge work.  While it is still our intent to pave as soon as we can, weather may interrupt this work.  The weather won't hinder deck replacement, but paving may not be an option on the 15th.  We have contingency plans in place if needed.
The Road Department has reader boards on Hwy 53 and Hwy 101 as well as two additional reader boards on Miami.  High winds are forecasted, and we the reader boards might need to be removed.
Thank you for your consideration.