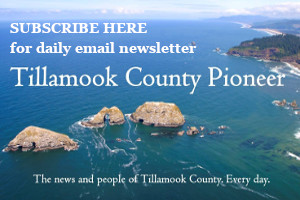 On Saturday afternoon, October 30, 2021, TCSO Deputies responded to the U.S. Forest Service's Hebo Lake Campground for a reported overdue/missing person. "The missing man was one of the camp hosts," said TCSO Search and Rescue Coordinator Deputy Billy Cloud. "His wife said he should have been back for lunch – but he didn't show up. He had talked about cutting a log out of a trail, which he did often."
TCSO Deputies, SAR team members and local personnel from the U.S Forest Service (USFS) searched for the missing man late into Saturday night. "We returned on Sunday morning first thing, but we were also dealing with the fatal crash on Highway 6 at the same time," said Deputy Cloud. "I have to give big kudos to USFS's Forest Protection Officer Travis Sisco for the work he did on this mission."
According to Deputy Cloud, FPO Sisco coordinated with his supervisors and was able to get USFS personnel and resources from other counties to come and assist TCSO with the search. Due to limited numbers of deputies and volunteers available, this help was crucial.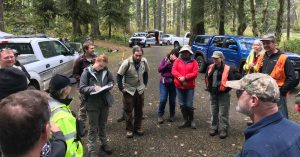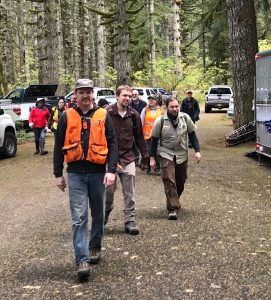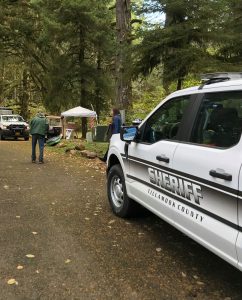 "I also had some concerns that the man might have had an accident near the lake, because he would often remove hanging fishing line and lures and trim back branches along the lake side to keep it neat," said Deputy Cloud. Because of his concerns, Deputy Cloud called TCSO's dive team members to the scene and they searched the lake.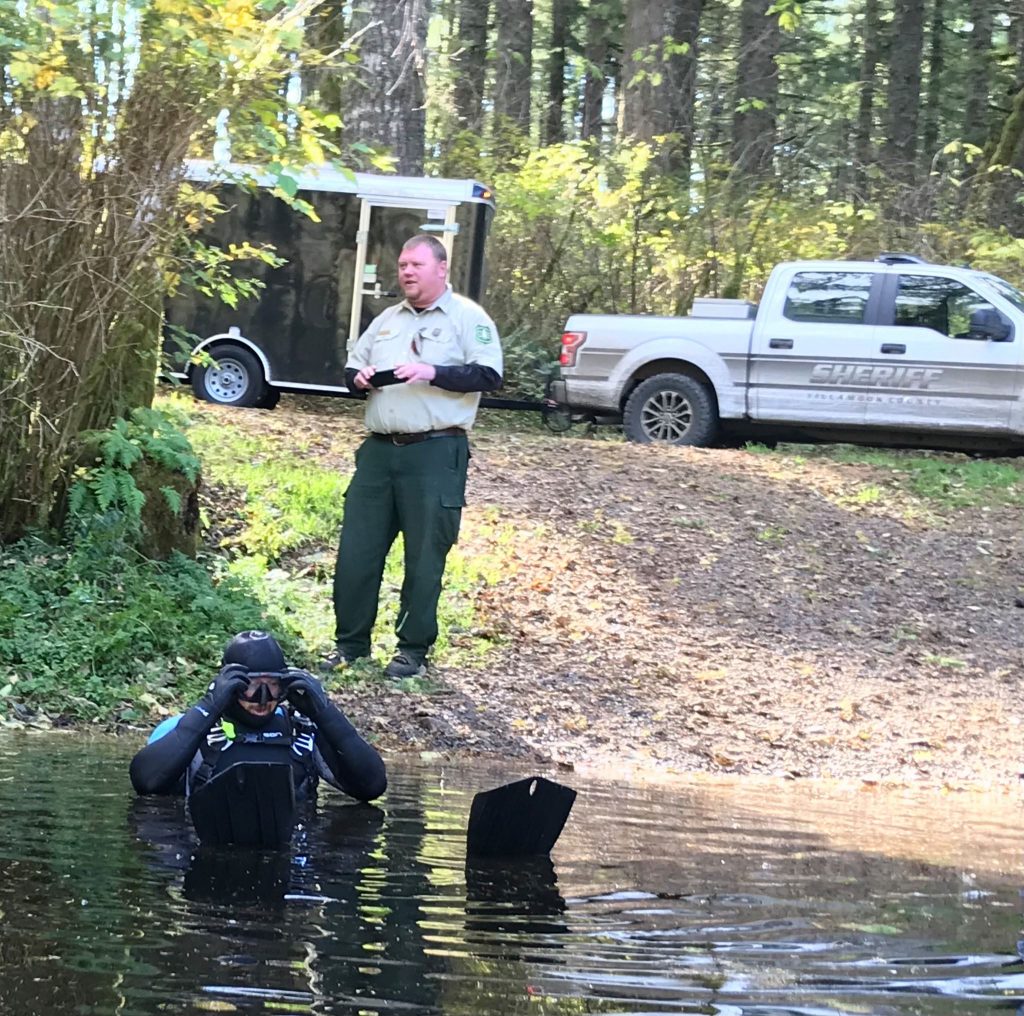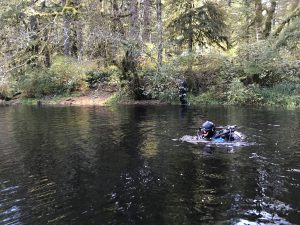 "The dive team was practically done with the search when the missing man walked back into camp!" Surprised, but happy for the great outcome, Deputy Cloud needed to know, what we like to call here, 'the rest of the story.'
"Apparently the man went up Indian Heritage trail but got turned around and ended up disoriented and off the trail," said Deputy Cloud. "He was able to make a fire using items he had with him and that kept him warm through the night. He ended up down on Highway 22, got a ride to the base of Mt. Hebo Rd and walked back to the campground."
These SAR operations take a lot of logistics and support, many times from our community. Feeding SAR personnel on scene is a critical component of any mission. TCSO would like to thank Fred Meyer for whipping up a bunch of delicious sandwiches for our troops in just an hour and at the last minute!
As a reminder, TCSO could really use volunteers for our Search and Rescue team. Please think about serving your community in an important and much-needed way. Visit tillamooksheriff.com for more information.