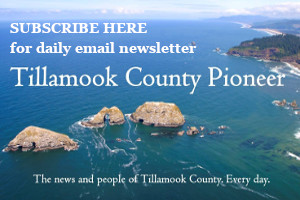 On May 17, 2022, at 10:48 am, Tillamook County Sheriff's Office deputies responded to Miami Foley Rd near milepost 5 for a report of a serious motor vehicle crash involving a motorcycle and a large truck.
The motorcycle rider, a 26-year-old man from Astoria, was pronounced deceased at the scene.
Due to the fatality, responding TCSO Deputy Ben Berger requested assistance from Oregon State Police to send a crash reconstructionist.
OSP Trooper Tom Mayne, formerly a TCSO deputy, conducted the investigation and assisted the OSP reconstructionist.
"The truck driver was northbound when the southbound motorcycle crossed into the northbound lane and struck the driver's side tool box of the truck," said Deputy Ben Berger.
"There is dash cam video from the truck and it's clear that there was nothing the driver could have done to avoid being crashed into by the motorcycle."
Garibaldi Fire-Rescue, Tillamook Ambulance, Tillamook County Public Works, Tillamook County Medical Examiner Dr. Paul Betlinski and Tillamook 911 also responded and assisted with this tragic incident.