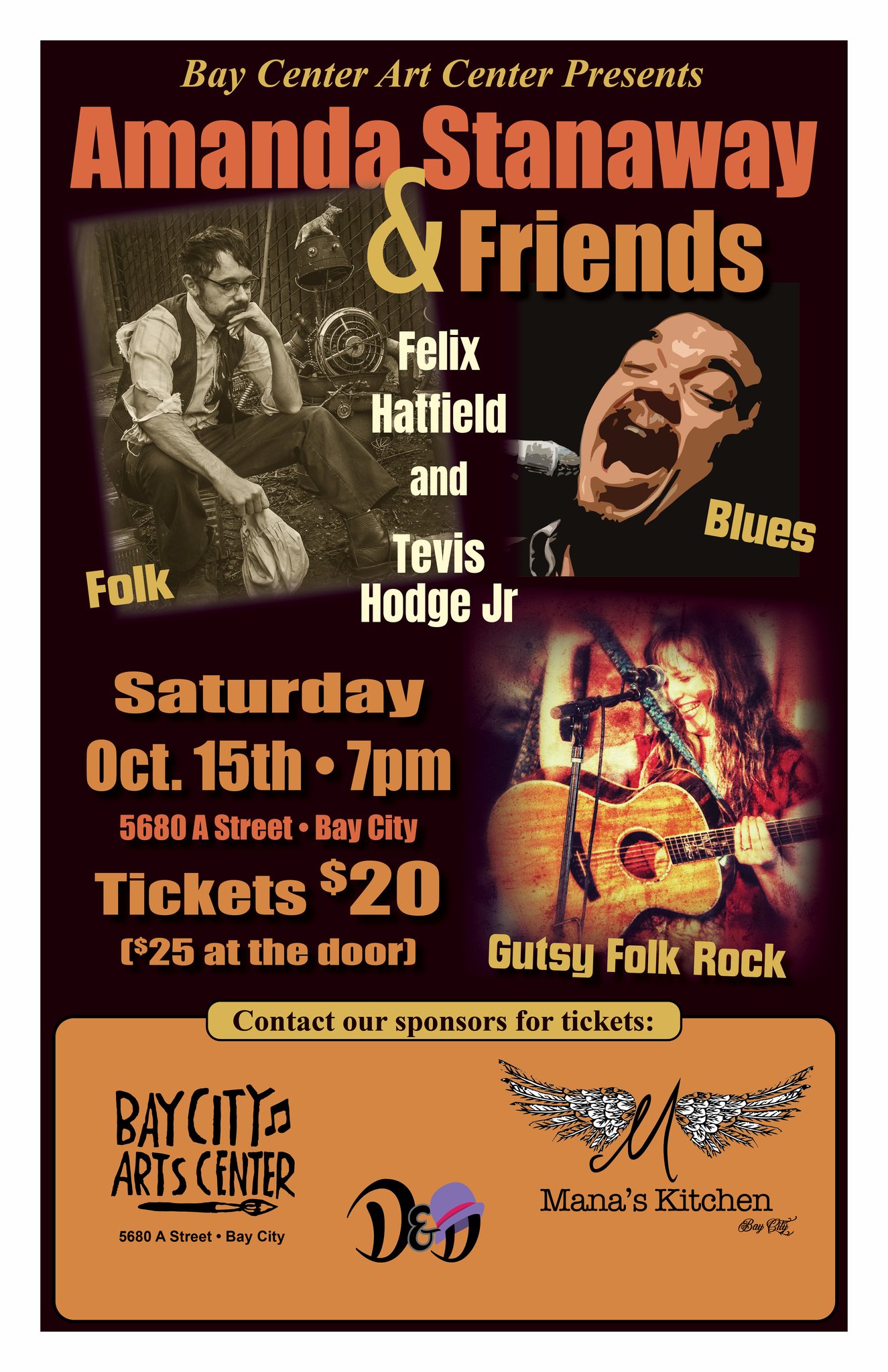 By  Sheriff Joshua Brown
On any given day, the Tillamook County Sheriff's Office performs numerous duties and functions while also responding to emergency and non-emergency calls for service. TCSO provides a multitude of services to the residents and visitors of Tillamook County, the extent of which might not be known to the general public and county officials.
Therefore, I have decided to provide a year-end summary of many of these activities to better show the people we serve what it is their Sheriff's Office does on a daily basis. This is part of my continued pledge of transparency and insight into our world, which I believe helps to strengthen the amazing bond we are blessed to have with our community.
In addition to patrol duties, TCSO also provides community corrections (parole and probation) services, civil services, issuance of Concealed Handgun Licenses (CHL), fingerprinting services, jail operations, courtroom security, inmate transport, search and rescue, contracted patrol services including marine, ATV enforcement in our forests and Sandlake, county code enforcement, police services for the cities of Rockaway Beach and Garibaldi, and much more.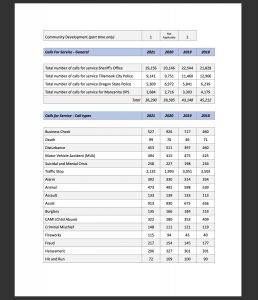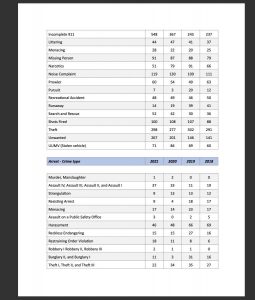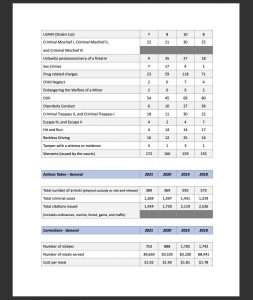 The Calls for Service-Call Types list is not inclusive of every call we handle, or every duty we perform. Instead, it is simply a snapshot of some of the tasks we complete day to day. This list includes self-initiated incidents which also generate a call for service. The Arrest-Crime Type list is not inclusive of every criminal charge we file. The crimes listed are those crimes that deputies have probable cause for when an arrest is made. Changes to these charges may occur when the report and evidence reaches the District Attorney's office for the filing of official charges being pursued by the state.
Additionally, there are numerous line items that have been heavily affected by the pandemic over the last two years, so I tried to provide comparison years to show what things look like outside of the last two years and better represent our actual workload.
It is my hope that this sampling of statistics provides further insight into how your Sheriff's Office functions, and to the sheer number of calls for service we receive and respond to and the hard work that goes into operating a correctional facility. I think it also helps to illustrate what types of activities/crimes/issues occur in your community.
Our deputies and staff are an incredible group of individuals that provide compassionate and professional law enforcement services to Tillamook County every single day, despite being short-staffed, and difficulties caused by the pandemic. I am honestly in awe of their collective commitment and work ethic and I'm proud to serve beside them.