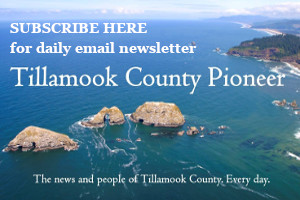 TCSO is still finding debris left behind by visitors from the July 4th Weekend. "This jeep had an engine fire on Monday, July 4th, but it was never reported," said TCSO Sand Lake Patrol Deputy Tom Mayne. "Nobody even bothered to call the fire department. This could have caused a major forest fire had it just tipped slightly over the hill."
It took more than five hours and a collaborative effort of several rigs and people to get the burnt wreck off the sand.
"I want to give a big shout-out to Menefee's Towing in Cloverdale for helping us get that thing out of there," said Deputy Mayne.
The vehicle was discovered on Thursday and it took quite some time tracking down the legal owner. Deputy Mayne's investigation into the incident continues and citations/charges are being considered.