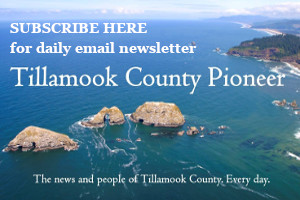 EDITOR'S NOTE:  Since Sheriff Brown posted this update, the Oregon State Supreme Court has refused to review the Harney County judge's ruling, and more action will be taken next week when further hearings occur.  Ballot Measure 114 remains in limbo and is not in effect.
Let's start with what is known today (12/7/22):
In the past few days, a federal judge issued a stay on the implementation of the permit to purchase process of Measure 114 for 30 days. This stay did not include other provisions of Measure 114 including the ban on magazine capacities larger than ten rounds that would have taken effect tomorrow, December 8, 2022.
However, a Harney County Judge placed a temporary stay on the entirety of Measure 114. This essentially means that no provisions of Measure 114 will take effect on December 8, 2022 as previously expected. The Oregon Attorney General has asked the Oregon Supreme Court to review the Measure, and the Harney County Judge's stay, as she believes the Measure does not violate the Oregon Constitution. I encourage everyone to research those court rulings and read them for yourself, which might help you understand what is being argued in those lawsuits.
As the courts move forward through these legal challenges, it is my plan to be as proactive as possible so that The Tillamook County Sheriff's Office will be ready to process Permit to Purchase applications if the Measure does in fact survive the Constitutional challenges, and becomes law.
Part of our preparation includes communicating with groups that are moving towards offering the online portion of the required training, and being involved with the workgroups that are actively working on establishing the live demonstration portion while also taking ADA provision into account.
There are still many unknowns and much confusion surrounding this Measure, but I assure you that we are making every effort to insure that those Tillamook County Residents that wish to legally purchase a firearm, can do so if this law comes into effect.
Until the courts decide otherwise, Oregonians are currently able to follow the same procedure to purchase a firearm or obtain their Concealed Handgun License (CHL) just as they did before this Measure appeared on the ballot – including those existing background checks for all firearm purchases and transfers, and proof of training for CHL's.
Since the Oregon State Police plays a major role in what the implementation of Measure 114 would look like, I suggest visiting their Facebook page as it contains a recent posting outlining their plans.