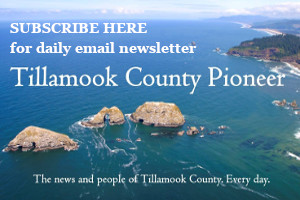 September 8, 2021 – 5:45 pm UPDATE:
According to TCSO Deputies who just left the area of the helicopter crash reported earlier today, the Bonneville Power Administration (BPA) is on site and is initiating repairs to the power line.
"When we left, the Oregon Department of Forestry (ODF) and Stimson fire crews were putting water on the fire," said TCSO Deputy Ben Berger. "BPA also had just grounded the lines, but we don't know what the repair plans are."
Initial information is that the helicopter was spraying vegetation along the route of the power lines and towers when the tail rotor may have clipped a line. In addition to the Federal Aviation Administration (FAA), the National Transportation Safety Board (NTSB) is also inquiring about the crash.
September, 8, 2021 -1:30 pm
At about 11:00 am this morning, TCSO responded with other emergency responders to a report of a helicopter crash in a remote location near the area of South Fork Rd and Simmons Ridge Rd.
"Only the pilot was onboard the helicopter when it crashed," said TCSO Sheriff Joshua Brown, who responded to the site. "The pilot survived the crash and appeared to be uninjured. He refused medical attention on scene."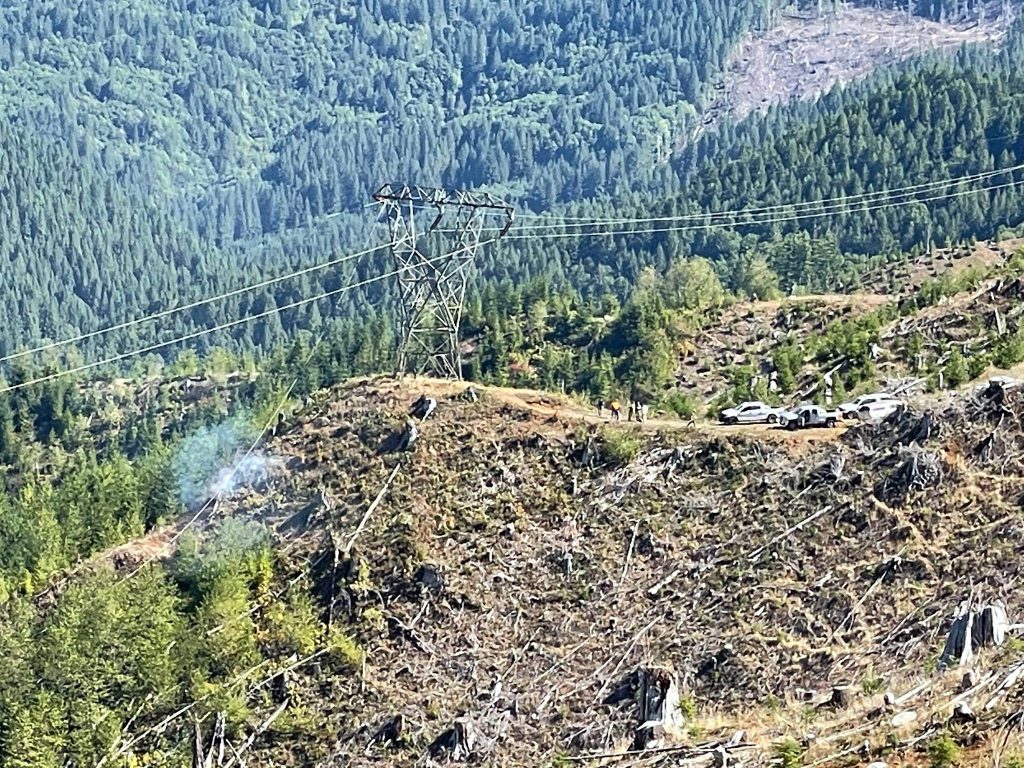 Early indications are that the helicopter struck a power-line. The owner of the helicopter is unknown at this time.
"There is a power line down and a small fire burning at the crash site," said Sheriff Brown. "Bonneville Power is responding and they have advised responders to stay away until they arrive because the high voltage line is extremely dangerous."
It is unknown at this time if any parts of Tillamook County will lose power as a result of the downed line. Fire crews from Stimson Lumber, Oregon Department of Forestry (ODF), and Tillamook Fire District (TFD) are in the area awaiting Bonneville Power Administration's response. Tillamook Ambulance, Garibaldi Fire and Oregon State Police also responded. This is an ongoing incident and the Federal Aviation Administration (FAA) will be the lead agency for the crash investigation.