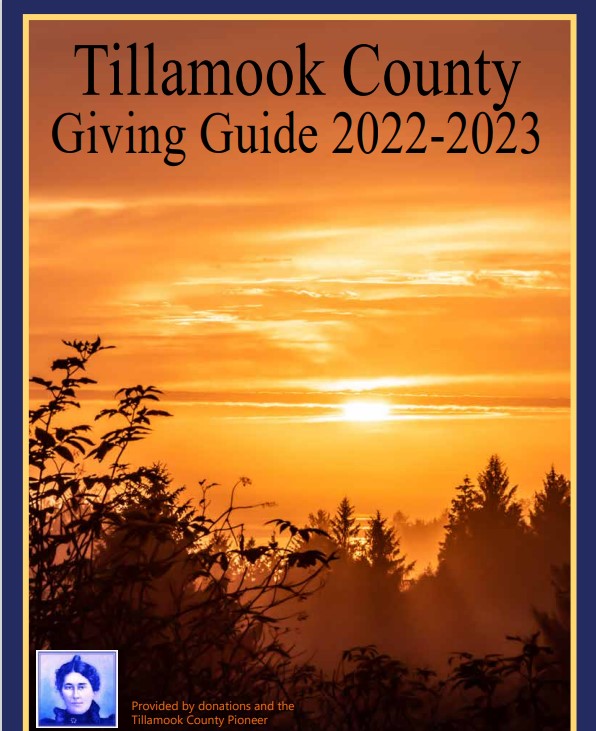 July 5, 2021 – TCSO and the public safety community at large in Tillamook County are breathing a collective sigh of relief following a very busy Independence Day weekend which saw tens of thousands of visitors descending on our small coastal communities.
"The number of calls for service were larger than Memorial Day, but we actually saw less real emergencies and significant incidents during the July 4th weekend than occurred the weekend after Memorial Day. We were very lucky," said Sheriff Joshua Brown.
Our law enforcement partners in the northern part of Tillamook County, were also relieved that their small department wasn't overburdened with emergency calls. "It was probably the quietest Fourth of July weekend I have seen in my 19 years with Manzanita Police," said Police Chief Erik Harth.
Chief Harth attributed the relative calm in his town to the fact that the city chose not to host a parade or fireworks display this year. "We really had no activities to draw that many people here, and with Rockaway having an official fireworks show, I think most people went there instead."
Another community that hosted fireworks was Pacific City. While they were fortunate to avoid most of the usual mayhem that occurs on Independence Day, the Cape Kiwanda area still probably witnessed the worst behavior that celebrants brought to Tillamook County.
"We had one person severely injured and was a trauma system entry after an illegal firework went off in his hand. He had severe injuries to his arm," said Nestucca Fire Chief Jim Oeder. "He was transported to Tillamook Hospital, but I have no information on his condition or were he might have been transported after that."
Chief Oeder also watched as people were unsafe lighting off their own fireworks, but was grateful for the three TCSO deputies that were working the area and were able to respond when needed. "People just weren't using common sense. I saw people firing roman candles at each other and thinking was fun."
The area also saw two dumpster fires complete with exploding fireworks. One was a 3-yard dumpster at Tierra Del Mar on the morning of July 4th. The second was a 10-yard dumpster fire at Cape Kiwanda late in the evening the same day.
When Chief Oeder responded to the large dumpster fire, he faced a large aggressive crowd that was intent on him not extinguishing it. "There were 20-30 people that wanted to sit there in the middle and watch it burn. I was on the radio asking for deputies to respond code three. Deputy Wallace was there in minutes, the fire engines arrived, and two other deputies were enroute when the crowd dispersed," said Chief Oeder. "I'm very grateful for that kind of police assistance when it's needed."
Deputies Billy Cloud and Evan Wallace were assigned to the Cape Kiwanda area, and Deputies Tom Mayne and Dennis Greiner patrolled Sand Lake Recreation Area on July 4th.
Twenty miles to the north, the communities of Netarts and Oceanside are typically the site of some spectacular, if not illegal, unsanctioned fireworks displays on the 4th. These tiny villages historically attract large crowds who often leave large numbers of smoldering beach fires and tons of fireworks debris for local first responders and volunteers to take care of the next day. This year was a bit different.
"We only had to put a few small campfires out on the beach on the morning of the 5th, and maybe picked up 3 trash bags of debris," said Netarts-Oceanside Fire Chief Tim Carpenter. "This is not much more than a normal summer Sunday, so we do appreciate that at least in Netarts-Oceanside, people were careful."
The Tillamook area was also relatively quiet as far as holiday weekends go. "We responded to a few campfire complaints, but they were all burning carefully and legally. We did ask one campfire be extinguished only because it was above the high water mark," said Tillamook Fire District Fire Marshal Rueben Descloux.
The Tillamook County community that received the most Independence Day visitors had to be the City of Rockaway Beach. This was most likely due to the promise of a huge official fireworks display – it was rumored that the fireworks stash that was allotted for the 2020 show (which was Covid-cancelled) were combined with this year's cache. This meant spectators would be treated to the largest display ever put on by the city. Rockaway Fire Department staff and volunteers patrolled the beach all weekend controlling fires and helping with water safety. Rockaway Fire Chief Todd Hesse had one word to describe the weekend – "Busy!"
"Our crews were running medical calls and patrolling the beach for fire safety and advising people about the dangerous riptides that exist here," said Chief Hesse. Tillamook Ambulance and Rockaway Fire's Quick Response Team (QRT) responded to several medical emergencies, but none were fireworks related. "We were also lucky that we had no fire calls that were fireworks related."
Garibaldi Fire Chief Jay Marugg was able to take advantage of the absence of issues in his city and helped light off some of the fireworks for Rockaway's official show. "We made it through alright, other than just a lot of people on the beach also lighting fireworks," said Chief Marugg. Although he witnessed several cases of stupidity related to the public lighting fireworks and with fire in general, he was pleased the show went off without a hitch. "It was a blast!," he said without a hint of irony.
"This year marked the first July 4th that law enforcement services in Rockaway Beach were provided by the Tillamook County Sheriff's Office," said Sheriff Brown. Sheriff Joshua Brown, Undersheriff Matt Kelly, Deputy Ben Berger and Detective Chase Ross all patrolled Rockaway during the Rockaway celebrations.
"We also had Deputies David Bartlett, Mike Reeves, Ethan Ault, Yonty Urrutia, Sam Cummings and Chris Rondeau patrolling the rest of the county and available to assist wherever needed. Although it's probably impossible to ever entirely stop the use of illegal fireworks, our deputies did confiscate a large number of illegal fireworks while patrolling a large area, with tens of thousands of people, while still having to respond to regular calls for service," said Sheriff Brown.
"We had cars parked along 101 from the bus barn all the way to Nedonna Beach," said Undersheriff Matt Kelly. "We were patrolling the area anticipating problems, yet we had very few emergency calls or serious problems. It was the first time TCSO provided sole coverage for this celebration, and I'm happy to report that it was a relatively peaceful and fun family event."
Fortunately, the same can be said for the entirety of Tillamook County. "I appreciate the fact an overwhelming majority of people that came to our community to celebrate the Fourth of July mostly did so with respect for our local residents, our landscape and our neighborhoods," said Sheriff Joshua Brown.