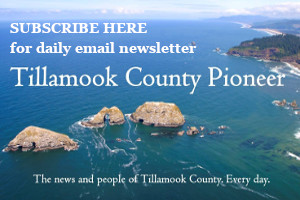 Early Sunday morning, September 19, 2021, Deputies and SAR teams from Clackamas, Washington and Tillamook Counties continued their search for a missing 85 year old Hillsboro man. The area of the search was focused in the northernmost part of Tillamook County, accessed by Highway 26.
"The missing man's vehicle was found parked, out of gas on Saturday between 2-3 pm near milepost 32 on Hwy 26, said TCSO Marine Deputy Kelly Awe, the SAR Coordinator for this mission. "The man had a history of dementia for about a year. We have a K9 team also working the area."
Sadly, at around 10 am on Sunday morning, search teams located the man deceased. The recovery involved specialized equipment and a rope rescue team. It appears the man walked away from his vehicle. No foul play is suspected at this time.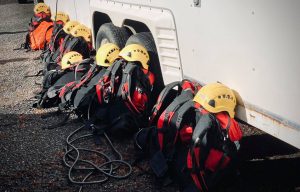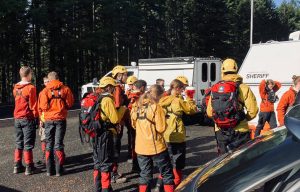 "Although these SAR missions can be difficult and often heartbreaking, they more often are rewarding and come with the satisfaction that you are helping others in need," said TCSO Sheriff Joshua Brown. "We are in need of more SAR volunteers, and our team has created a unique training program that works around a volunteer's schedule. We will be highlighting this new program soon and I hope more people in the community will see it as an opportunity to step up and lend a hand."
For more information, please visit www.tillamooksheriff.com