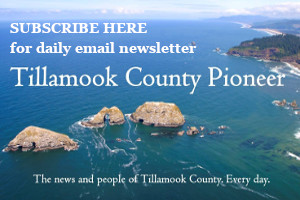 On November 10, 2021, at about 6:45 pm, Tillamook County Sheriff's Office (TCSO) Deputies and officers from Tillamook Police Department (TPD) and Oregon State Police (OSP) responded to a report of shots fired in the 100 block area of Bluebird Ln in Tillamook.
As the investigation unfolded, the Reverse 911 system was activated to alert neighbors of the shots fired investigation, and to ask them to stay indoors. When the incident had de-escalated, Reverse 911 alerted neighbors that there was no further reason to stay indoors. It was determined that a single shot was fired inside of a travel trailer.
On November 11, 2021, at around 9am, TCSO Detectives arrested a 64-year woman on several charges related to the discharge of a handgun. The woman was booked into Tillamook County Jail on the following charges: Attempted Assault 2, Assault 4, Menacing, Unlawful Use of a Firearm, Pointing a firearm at another person and Reckless Endangering.
This investigation is ongoing. A .357 magnum handgun was recovered. No injuries were reported.