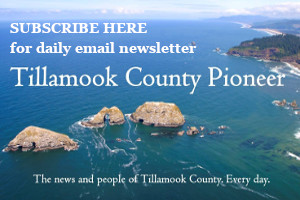 On June 9, 2021, a new partnership was formed between the City of Rockaway Beach and the Tillamook County Sheriff's Office. In the wake of Rockaway Police Chief Charlie Stewart resigning to take a position with Adventist Health Tillamook, TCSO has entered a contract with Rockaway Beach to provide police services to the incorporated city. Chief Stewart supported this move and helped facilitate the smooth transition.
"We are very excited for this opportunity to serve the residents and visitors of Rockaway Beach in this new capacity," said Sheriff Joshua Brown. "The city will now have the full force of the Tillamook County Sheriff's Office behind them, and it is our goal to provide them with excellent service and coverage."
On Wednesday night, TCSO Sheriff Brown and Undersheriff Matt Kelly (himself a Rockaway Beach native and graduate of Neahkahnie High School) attended the Rockaway Beach City Council meeting to answer questions from residents and council members alike. The city has grown fond and accustomed to the service provided by Chief Stewart and his officers, so naturally there were concerns with how coverage and services would change. During a question and answer portion of the meeting, Sheriff Brown laid out his plan for the city. "It is my goal to have 4 deputies assigned to the city as soon as possible."
TCSO is currently in the process of filling several open deputy positions but is committed to providing current personnel to the city as staffing levels increase. Sheriff Brown advised that TCSO Deputies, Sergeants and Detectives will be patrolling everyday, along with himself and Undersheriff Kelly picking up shifts as needed. The Sheriff also announced that current Rockaway Beach Sgt. Sean Ahlers has accepted a position with TCSO and has committed to continue patrolling Rockaway Beach – assuring residents they will continue seeing familiar faces.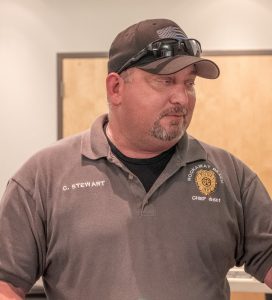 The council recognized the service that Chief Stewart and all of the Rockaway Police Officers have provided the city and supported the City's new contract with TCSO. Chief Stewart thanked all of those involved in the process and said the real honor should go to his officers, Chris Rondeau and Sean Ahlers.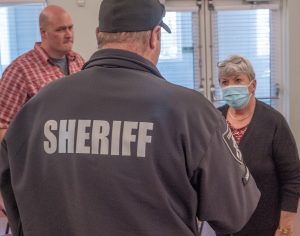 Rockaway Beach City Manager Luke Shepard praised the process and recognized that speed at which the process was completed crediting the cooperation of all involved. Mayor Sue Wilson was optimistic and supportive of the new partnership. "I look forward to a long and fruitful relationship between the county and Rockaway Beach."
This meeting was video recorded by Jane Scott Video Productions and can be viewed on TCTV, Spectrum Cable Channel 4 or on-demand at