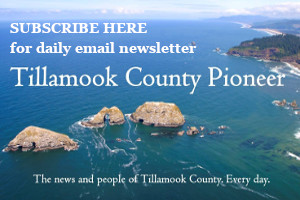 The fear of the coronavirus and financial uncertainty makes us all especially vulnerable to scams. We are looking for ways to keep our money safe, protect our loved ones and not get sick. Unfortunately, scammers are taking advantage of these fears. It is important that we are aware of these scams and are educating ourselves.
Here are some scams to be aware of:
• Undelivered goods: Online sellers claim they have in-demand products, like cleaning, household, or health and medical supplies. You place an order, but you never get your shipment.
• Fake charities: When a major health event like the Coronavirus happens, you might be looking for ways to help. Scammers use the same events to take advantage of your generosity. Some scammers use names that sound a lot like the names of real charities.
• Robocalls: Scammers are using illegal robocalls to pitch everything from Coronavirus treatments to work-at-home schemes. Scammers are also impersonating businesses, government agencies and financial institutions. They might try to get your bank account number, trick you into buying gift cards and giving them the PIN codes or stealing valuable personal information like your Social Security number.
• Fake cures and treatments: The Federal Trade Commission (FTC) and U.S. Food and Drug Administration (FDA) are warning the public to be on alert for any company claiming to have a cure or treatment for coronavirus.
• Fake emails, texts and phishing: Scammers have always used fake emails or texts to get you to share valuable personal information like account numbers, Social Security numbers or your login IDs and passwords. They may pretend to be someone you know, a familiar company or claim to be an expert with important information about the coronavirus.
• Fake government grants or faster deposit of stimulus check: The Better Business Bureau is already reporting that government imposters are calling taxpayers about COVID-19 relief. As part of the scam, callers suggest that taxpayers might qualify for a special COVID-19 government grant and that it's necessary to first verify their identity to process the request. Variations on the scheme involve contacts through text messages, social media posts, and email. The government will not be contacting taxpayers to verify their personal information or bank account details.
• Fraudulent/Counterfeit Treasury Checks: We anticipate there may be an increase of fraudulent or counterfeit treasury checks. If you receive a stimulus check in the mail now, it's a fraud. It will take the Treasury at least a few weeks to mail those out. Also, if you receive a stimulus check for an odd amount (especially one with cents), or a check that requires that you verify the check online or by calling a number, it's a fraud.
Here's some tips on what to do:
• Hang up on robocalls. Don't press any numbers. The recording might say that pressing a number will let you speak to a live operator or remove you from their call list, but it might lead to more robocalls, instead.
• Ignore online offers for vaccinations and home test kits. At this time, there are no FDA-authorized home test kits for the Coronavirus. Visit the FDA to learn more.
• Fact-check information. Scammers, and sometimes well-meaning people, share information that hasn't been verified. Before you pass on any messages, contact trusted sources.
• Know who you're buying from. Online sellers may claim to have in-demand products, like cleaning, household, and health and medical supplies when, in fact, they don't.
• Don't respond to texts and emails about checks from the government. The details are still being worked out. Anyone who tells you they can get you the money now is a scammer.
• Don't click on links from sources you don't know. They could download viruses onto your computer or device.
• Watch for emails claiming to be from the Centers for Disease Control and Prevention (CDC) or experts saying they have information about the virus. For the most up-to-date information about the Coronavirus, visit the Centers for Disease Control and Prevention (CDC) and the World Health Organization (WHO).
• Do your homework when it comes to donations, whether through charities or crowdfunding sites. Don't let anyone rush you into making a donation. If someone wants donations in cash, by gift card, or by wiring money, don't do it.