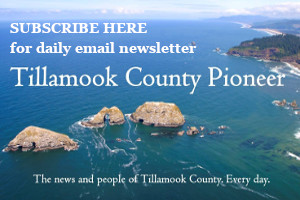 The Tillamook County Transportation District (TCTD) Board of Directors is requesting applications from citizens interested in filling the Board's Position # 4 vacancy. The TCTD Board of Directors are responsible for adopting an annual budget and setting policy for all public transit operations in Tillamook County.
TCTD was established in July 1997 to provide Tillamook County residents with public transportation services. The District has grown over the years and now operates 7 fixed routes 7 days per week providing connecting services to Portland, Lincoln City, Cannon
Beach, Salem and Yamhill County. The District also operates demand response services called Dial-A-Ride and provides non-emergency medical transportation services for Tillamook County residents to access to medical services in Portland and Salem.
The person appointed to this position will serve until the next district election in May 2019. However, if the appointed candidate would like to continue serving on the board, they will
have to be voted in during the next board election cycle which will be held in May 2019.
Applicants are required to reside within the District and be a registered voter. Applications will be accepted until February 14, 2018 at 5 PM. Application forms are available on the District's website at www.tillamookbus.com or may be picked up at the TCTD Office located at 3600 3rd Street, Suite A, Tillamook. For more information please contact Cathy Bond at 503-842-6093 or at cbond@tillamookbus.com.