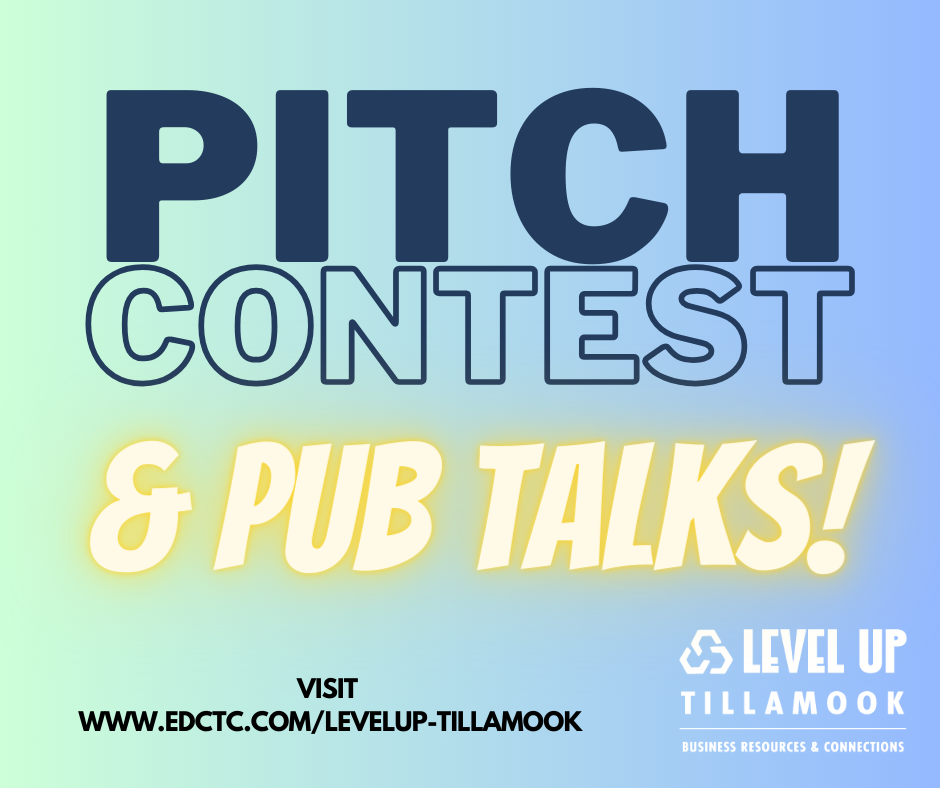 by Tillamook County Wellness
This is the summer of exploring our own backyards, and how lucky are we to live in a place with an overabundance of outdoor recreation opportunities?  Looking for some new "favorite" places to hike or fish?  Here's an incentive to discover Tillamook County's treasures –Visit nearby state parks, community trails, and other recreation sites for a chance at prizes!
Tillamook County Wellness is re-launching its "Explore Your Outdoors" BINGO game to help you get outdoors and explore city, county and state parks, beaches, community trails, and other recreation sites. Some places are well-known and popular; others are just waiting to be explored. By you!
Adventure awaits from north to south and everywhere in between at Nehalem Bay State Park, to trails crisscrossing Neah-Kah-Nie Mountain, to climbing the sand hill at Cape Kiwanda and checking out the PC Pathways. There's the Rockaway Beach Old Growth Cedar Preserve which has a ½ mile boardwalk that's an easy stroll (accessible for wheelchairs) to one of Oregon's largest trees, and The Harborside Trail in Garibaldi provides views from the Boat Basin to never-ending bay views of the Historic U.S. Coast Guard Boathouse. Travel south and get yet another view of Tillamook Bay from the trails at Kilchis Point Reserve near Bay City.
The City of Tillamook has the Hoquarton Park Trail, and the unique Bud's Fitness Trail with exercise stations and then you could always explore one of Tillamook County's many water trails for a peaceful new perspective. There are city parks galore, miles of beaches – ocean beaches, bayside beaches and riverbanks – and so much more.
Check out a local Farmers Market, go fishing, find a new beach, or visit any of the other locations and you'll be able to check off a square. Just like Bingo, fill in a line of adventures and enter for a chance to win great prizes.  Go for a full blackout and the ultimate Tillamook County adventurers can enter to win a Kayak trip for eight, donated by Kayak Tillamook!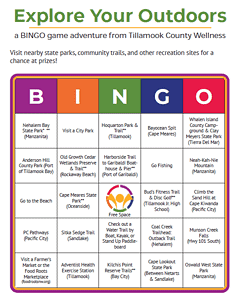 Explore Your Outdoors adventure begins June 1 and runs through July 31, 2023. You can download the bingo card online from our website. Bingo cards have also been sent home with students from the local school districts across the county. Prizes are drawn weekly. Enter yourself for a chance to win once you have a "bingo" online at https://tillamookcountywellness.org/move-well/great-places-to-get-moving/ or scan the QR code on the card.
Happy exploring!
Other wellness questions? Email us at info@tillamookcountywellness.org. For more local health and wellness information, visit www.tillamookcountywellness.org or follow Tillamook County Wellness on Facebook and Instagram.