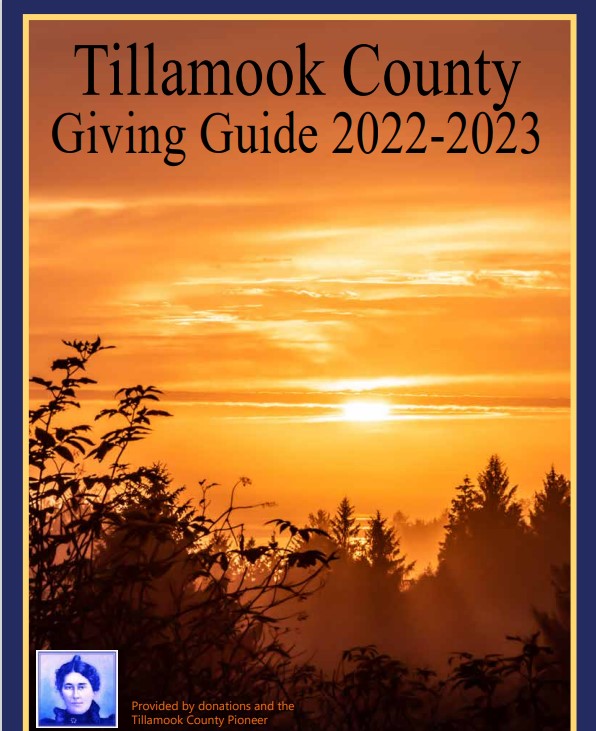 By Meghan Pientka, OSU Dietetic Intern, Oregon Dairy and Nutrition Council
Among the most lasting and powerful traditions in family life is one that seems to have more impact than almost any other – the family meal.
Family meals bring about family unity. Eating and talking together can help prevent behavior problems at home and school, can help reduce risk-taking behaviors like drinking and smoking, and may even help improve grades! When we eat together, we eat healthier foods and that leads to many other benefits, including making it easier for everyone to achieve a healthy weight.
Knowing how beneficial family meals are, the secret to making them a tradition for your family isn't really a secret at all. Start with these three simple habits.
Habit #1: Making Meals Happen
Look for ways to add more family meals into each week. If evenings are too busy, breakfast or lunch on the weekends might work. Just keep trying to find the time and be a little flexible. Before you know it, family meals may even become a daily routine!
Try these ideas to help make mealtime happen:
-Keep it simple. Collect go-to recipes that can help shorten meal prep time. www.foodhero.org is a great source of recipes, tips and ideas for meals.
-Choose ingredients that multitask. Foods you can use for more than one meal can save time and avoid food waste. It takes the same amount of time to cook 2 cups of rice as it does to cook 4 cups! Save the extra for another meal in the same week.
-Just say no to take out. A recent study shows teens are two times more likely to become overweight or obese by eating just one weekly takeout or fast food meal. Use meal solutions like rotisserie chicken or pre-cut vegetables to get dinner on the table quickly without compromising nutrition.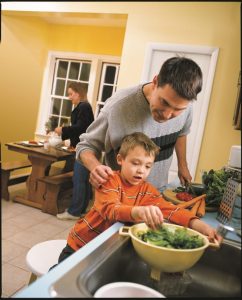 Habit #2: Getting Kids Involved
This one is fun for everyone and it can happen anywhere — your kitchen, the grocery store or a backyard/community garden. Every activity can be a nutrition lesson. Kids can learn to sort foods into food groups. They can choose new foods they want to try from all colors of the rainbow. As children get older, they can help plan the menu at home and then pick out the foods to match the menu items while shopping.
Get kids involved in the whole mealtime. Recruiting the kids to set the table, pour drinks, chop veggies, or stir the pot doesn't just save time, it's fun and it shows kids the value of cooking and eating together as a family. Everyone can help with the dishes, too!
Habit #3: Making meals easy and healthy
Planning meals ahead of time and making a list saves time and helps you pack meals with nutrient-rich food. So before you head to the store, think about these healthy ways to shop:
Fill your cart with foods from each of the five food groups: grains, fruits, veggies, dairy and protein.
Choose high-fiber foods like whole-grain breads and cereals, veggies, fruits, dry beans, nuts and seeds.
Save money and cut down on sugar intake by drinking water instead of buying juice or soda.
Make sure low-fat milk is in the fridge and on the table at mealtime.
For more local health and wellness information, visit tillamookcountyhealthmatters.org or follow Tillamook County Wellness on Facebook, Instagram and Twitter.