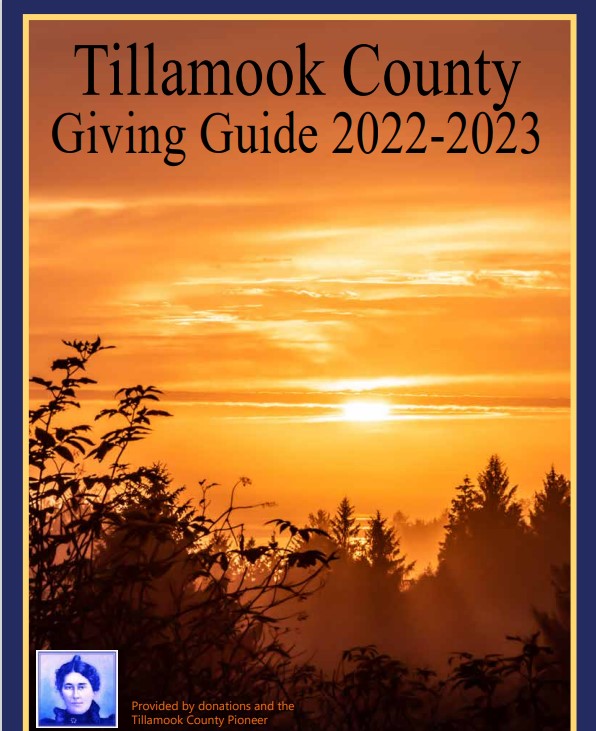 By Ariel Slifka, AmeriCorps VISTA at Tillamook County Community Health Center
It's amazing how a little sunshine can brighten our mood – and when living on the Oregon coast, we know not to take those beautiful summer days for granted. Tillamook County is well-known for its beaches and hiking trails, but if you're looking to mix up your weekend activities or try a new hobby, it's worth stopping by the Bohannon Disc Golf Course (and bringing a few friends or family members as well!)
For those who have never played, disc golf is similar to golf except instead of balls and clubs, it involves throwing a flying disc (like a Frisbee) into a raised metal basket. The goal is to complete each hole in as few throws as possible, which makes it a great a family-friendly activity where all ages can enjoy participating. Take for example, local community member Tonya Brown, who was recently diagnosed with arthritis in her knee and was told that she needed to walk more often. "I hate being told to do something," she commented, "but this course is fun and you're not 'walking', you're playing and having fun with family and friends." She initially got involved in disc golf when her son-in-law challenged her husband to a match (and who doesn't love a little friendly competition?) It also serves as an opportunity to do something fun and engaging with her grandchildren who often play with them as well.
Tonya has tracked the 18-hole Bohannon Disc Golf course on her walking app and found that it's about 5,000 steps long. This is half of the 10,000 steps that are often recommended as a daily goal, which makes disc golf a wonderful way to enjoy the outdoors while also checking physical activity off your list.
So how can you get started?
1. Find a few discs: These usually cost between 10 and 20 dollars and can be found at Fred Meyer, Tillamook Sporting Goods, and the Tillamook Family YMCA.
2. Gather some basic supplies: If you plan to spend an afternoon out on the course, bring some snacks, sunscreen, and plenty of water.
3. Round up a few friends: This one is optional! Disc golf can be enjoyed solo or with others.
4. Make your way to the Bohannon Disc Golf Course: The course can be found at 3960 Alder Lane in Tillamook and it has a sign at the first station, or tee box, outlining the rules of play. The course was built around Bud's Community Fitness Trail at Tillamook Junior High School, just behind Tillamook Bowling Lanes.
And that's all there is to it! Please remember to respect neighboring property lines and school use of the course. If you want to check out other disc golf courses, visit https://oregondiscgolf.com/ for an interactive map and descriptions of courses across Oregon. For any upcoming local events or tournaments, follow Bud's Community Fitness Trail and Bohannon Disc Golf Course on Facebook. As Tonya noted, "We are so lucky to have this course here and hope that more people will enjoy it as well."
For more local health and wellness information, visit www.tillamookcountywellness.org or follow Tillamook County Wellness on Facebook, Instagram and Twitter.