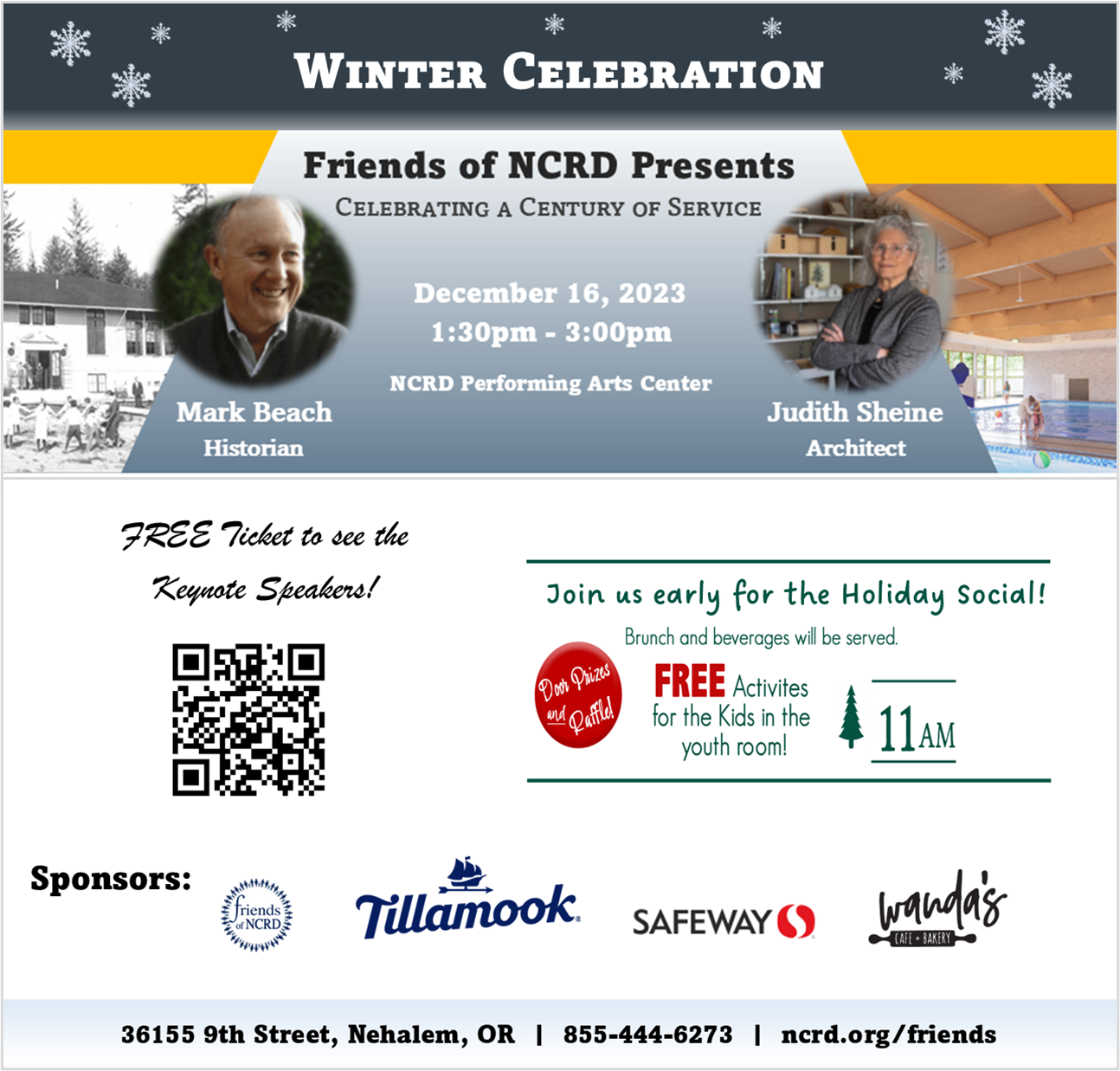 When you think of the word "wellness", what comes to mind? For some, images of green juice smoothies and marathons might flash through your mind. But the idea of wellness acknowledges that there is much more to our state of being than just our physical health. Wellness is not just the absence of disease, but something that evolves over time as we strive to live our lives fully. As pointed out by the University of Maryland, "Wellness is fueling your body, engaging your mind, and nurturing your spirit."
So what exactly does this look like? The answer is a bit different for everyone. There is no "wrong" path to wellness – any steps towards a healthier, happier life are valuable and worthwhile, no matter how small.
The good news is that taking the first step doesn't need to involve training for a marathon. In fact, there are plenty of options for fun and engaging activities that also benefit your health, whether that's physically, mentally, or emotionally. For inspiration, we have created a map of local activities here in Tillamook County to help you get started and continue down your own unique journey towards a happier, healthier you. Visit the "This Way to Well-Being" page on our website to see the full map, along with details for each of the stops.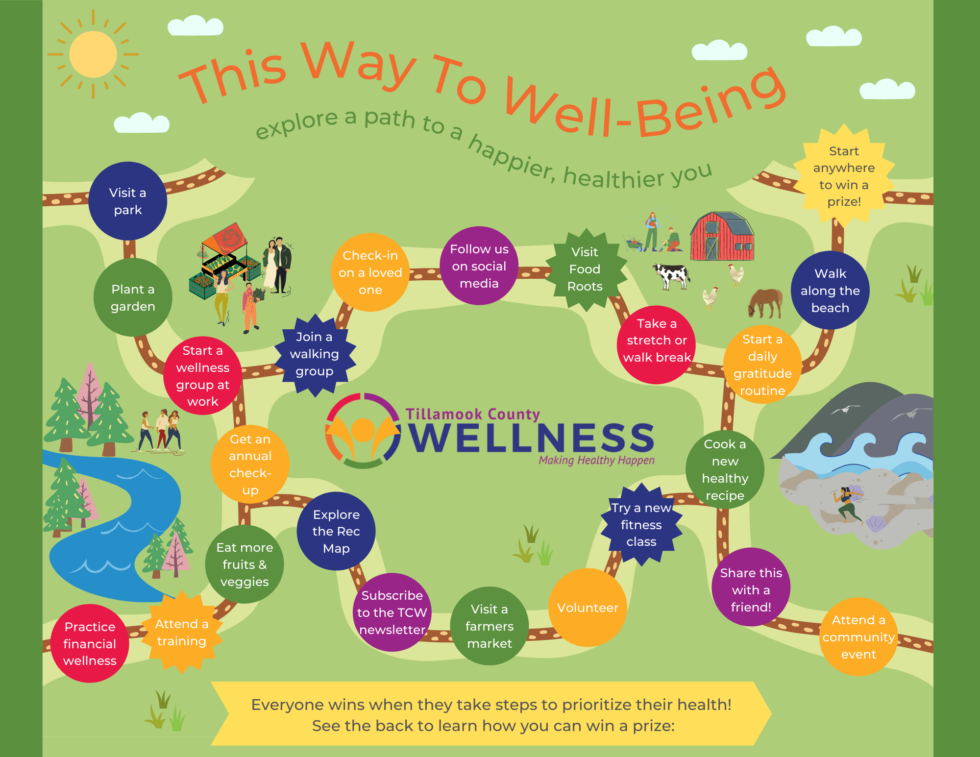 In honor of the idea that well-being is much more than just our physical health, we have collected ideas for exploring different aspects of our lives. You'll see that our map is color-coordinated:
The green "eat well" stops represent ideas for enjoying locally produced food, whether this is visiting Food Roots in downtown Tillamook or trying your hand at growing your own produce this spring.
The orange "connect well" stops offer ideas around prioritizing self-care and connecting with those around us, such as volunteering in the community or calling to check-in on a loved one.
The blue "move well" stops represent inspiration for exploring the trails, beaches, and parks that are abundant throughout Tillamook County.
The red "work well" stops acknowledge that we spend much of our time in the workplace and therefore this space is just as important to our health as our personal lives.
And finally, the purple stops offer a few ways to connect with Tillamook County Wellness as you continue on your path!
It's worth noting that these activities are often intertwined and therefore the benefits can actually multiply in effect. For example, you can connect with others while also enjoying the outdoors by joining one of the TCW Walking Groups. These groups meet weekly at a range of times and locations across the county (drop-ins welcome!) Click here to find a group near you this spring.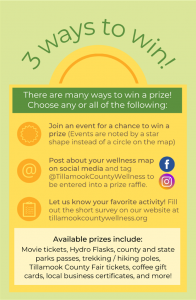 And as an extra perk, participating in activities along the map gives you the chance to win prizes. Anyone in Tillamook County is welcome to participate and individuals will have the opportunity to win more than one prize through any of the following:
Joining an in-person activity designated by a star shape on the map, such as walking groups, fitness classes, local workshops, or visiting Food Roots
Posting about your wellness map on Instagram or Facebook and tagging @TillamookCountyWellness
Sharing your feedback about your experience with activities on the map through our quick online survey found on the map webpage.
You can find the full map on our website, or at your local Tillamook County library branch or another participating location, such as the North County Recreation District (NCRD), Tillamook County Family YMCA, Kiawanda Community Center, and Food Roots. Participants will be eligible to win prizes from April through October 2022 so let us know about your experience through social media, our survey, or by joining an event! Check out our website for details about each stop on the map and reach out to us with any questions at info@tillamookcountywellness.org. We hope that this map can serve as a jumping off point in exploring the fun and engaging opportunities here in Tillamook County for leading a happier, healthier life.
Other wellness questions? Email us at info@tillamookcountywellness.org. For more local health and wellness information, visit www.tillamookcountywellness.org or follow Tillamook County Wellness on Facebook and Instagram.