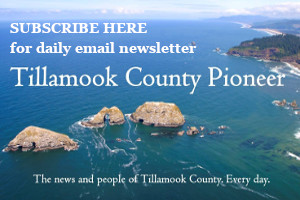 Families, teachers, friends, and neighbors all contribute and reinforce positive traits in young people in our community. Here are some handy tips to consider when supporting young people during any difficult or stressful period of their lives.
Key Concepts:
Grit is the sustained drive that maintains commitment despite obstacles and time. Think about determination, perseverance, and believing in oneself. Good character references include Moana, Frodo, and any movie starring Clint Eastwood.
Resilience is the ability and gumption to recover from difficult set-backs. Think bouncing back, getting back on a horse, and pulling up your bootstraps. Good character references include Justin Beiber, Venus and Serena Williams, and Forrest Gump.
The following are a few ideas on how to cultivate these traits in young people; especially during large transitions and stressful situations.
Harvest a growth mindset
How we speak about our goals, failures, and victories not only shapes our reality, it lays foundations for them too. Steering these conversations can be difficult but these tips can help you prepare to plant seeds of resilience.
Normalize failure. It is a valuable part of the process and makes room for reality and humility. It can be helpful to throw in stories of your own experience with obstacles and how you recovered.
Value progress over product. Perfectionism in a final result can overlook the importance of experiential learning. This process is where children learn essential skills like creation, communication, and resource utilization.
Focus on language. Try to avoid blame, shame, and indifference with your children's setbacks. Approach these opportunities to discuss what we can learn from what happened.
Harness curiosity. One of the strongest and purest things young people have is an unrelenting thirst for knowledge and understanding. It's a motivating emotion which maintains momentum despite adversity.
Introduce problem solving skills
In order to teach children to overcome obstacles we must slow down and communicate how and why we make decisions as adults. Children do not have the same insight or tools that you and other adults have accumulated over your well seasoned problem solving tenure.
Narrate your thought process aloud to demonstrate your strategies. Not only does this explain your rationale, it also gives you an opportunity to ask for their feedback and foster a climate of trust.
Identify the problem and how you feel about it. This helps young minds learn the differences between objective and subjective experiences.
Brainstorm possible solutions; pick the top three to seriously consider. There is more than one way to break an egg- so help promote a young person's analytical and creative side by considering a variety of options.
Discuss consequences. This means investigating both pros and cons equally. It may take some extra time but it pays off later in life when the stakes get higher.
Test drive possible solutions and debrief how things went. Young people are scientists and like learning through experimentation. When it's appropriate, consider ways to provide hands-on opportunities to learn.
Create a safe place where asking questions is encouraged. There are no stupid questions, only embarassed kids. Often folks opt to save face over truly understanding what is being asked of them. Empower young people to ask questions instead of being left in the dark. Let them know you value their curiosity.
Practice optimism
Maturing brains are developing insight into how full or empty their glass is by listening to the people around them. It is understandable to become discouraged when things are unpredictable and unfair, as life regularly is. In order to forge a steady sense of stability we can become more aware of our thoughts and feelings.
Our thoughts create our reality. If we incorporate hope and flexibility into our way of thinking we can succeed while tolerating the discomfort of change; maybe instead extend grace.
Capitalize on opportunities for gratitude and affirmations when things are going well.
Acknowledge negativity and indifference when it happens. Excessive positivity is not only annoying, it can also lead to toxic positivity which can devalue natural and normal emotions.
For more local health and wellness information, go to www.tillamookcountywellness.org,  or follow Tillamook County Wellness on Facebook, Instagram and Twitter.