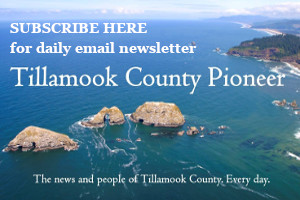 Tillamook County Wellness invites you to join us for a group hike, Sunday, August 19th at 4 pm. Our Step It Up walking groups will be hiking at Nehalem Bay State Park, located just north of the city of Nehalem. There is no charge for this event.
A beautifully maintained natural area along Nehalem Bay, this family friendly park offers a tranquil space to enjoy nature. The 1.8-mile trail is mostly paved, with virtually no elevation, making it a perfect place for people of all ages to walk, jog, or bike and it accommodates strollers and wheelchairs. This walk features great views of the beach, bay and lush foliage, truly creating a feeling of adventure – a mini vacation for local residents.
To get there, enter Nehalem Bay State Park at 34600 Gary Street off Highway 101, between Nehalem and Manzanita. Driving past CART'M, follow signs for the park entrance. Once inside the park, travel down the main road, following signs for the day use/boat ramp area. Before the main parking lot and boat ramp, there will be a cross walk and pull out on the side of the road for parking. This is the marked trailhead, where we will start the hike.
Carpooling is available and encouraged as a State Park pass or day use fee is required. Carpool vehicles are eligible for a free day use park pass. Individual attendees without State Park passes are subject to paying a $5 day use fee. There is a kiosk, located past the trailhead, for purchasing day use fees with a credit card (kiosk does not take cash). Plan to arrive early if you are acquiring a day use permit. Restroom facilities are also available beyond the trailhead, near the boat ramp. For more details and information about carpooling, contact Michelle Jenck at tillamookcountywellness@gmail.com or (503) 812-8354.
Participants are asked to meet in the parking area by 4 pm. Bring water, sunscreen, and appropriate hiking clothes. Visit tillamookliving.com for details about this and other group walking and hiking events.
Coordination for this free event has been funded, in part, by the Knight Cancer Institute, Community Partnership Program. Cancer survivors and their families are especially encouraged to participate.