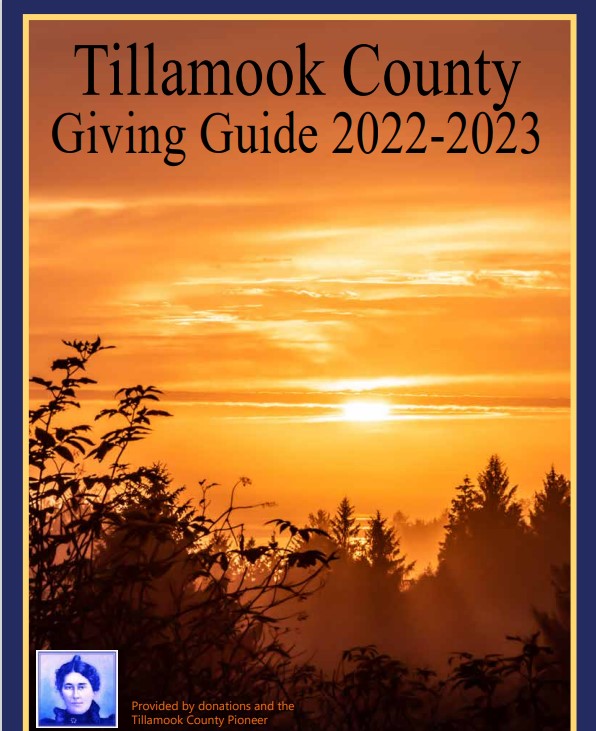 Join a Microplastics cleanup on Manzanita Beach on August 10th – see more information below.
By Leanna Coy, FNP-C, Family Nurse Practitioner
How microplastics are impacting you
Microplastics have become pervasive in the environment. They are found in water, air, and the food supply. Similar to bygone eras such as the ice age, bronze age, and industrial age, microplastics are so widespread that scientists labeled the current time as the "plasticine era" which began in 1945 and continues today. By identifying a plasticine era, scientists have determined the impact of microplastics on the environment is enough to cause geological change to the planet. In Tillamook County, we are not immune to the impact of microplastics. Despite the relatively pristine nature of our beaches, microplastics are everywhere in the sand.
What are microplastics
Microplastics are solid man-made plastic or fiber particles with irregular shapes and sizes measuring less than 5 mm, about the width of a pencil eraser. There are two categories of microplastics, primary and secondary. Primary microplastics are manufactured to be small. These include:
Microbeads – small particles added to personal care products such as face wash, nail polish, makeup, and toothpaste.
Nurdles – small pellets of plastics in the raw material form used to manufacture plastic products.
Secondary microplastics are small pieces broken down from larger plastic pieces over time. This breakdown occurs with exposure to the environment (sun, wind, water, heat), transforming and breaking the plastic into pieces that are hard to identify as plastic. When seen on the beach, these pieces can easily be mistaken for sand, small rocks, shells, or other materials. Other secondary microplastics come from fibers such as those used in clothing or fishing gear.
Why microplastics are unhealthy for people
Scientists are still learning about the negative effects from microplastics in the environment on the human body. Researchers determined the average person consumes an estimated 80 g of microplastics in the food they eat. Microplastics in the food comes from the runoff of water treatment plants used to help fertilize farms employed in food production. Microplastics are also now extensively found in the fish and shellfish we consume. Research is ongoing about the effect of microplastics on humans. What is known is that many of the ingredients that make up the plastics are known are considered toxic. Two common issues are Bisphenol-A (BPA) and heavy metals. Bisphenol-A (BPA) has been in use since the 1950s. It is a common product in the packaging of food and the manufacturing of water bottles. Scientists found BPA affects the endocrine system, which regulates hormones in the body. Several diseases and conditions are associated with substances that negatively affect the endocrine system, including:
Hormone-related cancers (breast, testicular, prostate)
Infertility
Diabetes
Obesity
Asthma
Autism spectrum disorders
In 2012 the Food and Drug Administration banned the use of BPAs in baby bottles and sippy cups. In 2013 BPAs were also banned from use in infant formula packaging. Thirteen states have banned BPA products. Heavy metals serve several purposes when added to plastics. Heavy metals such as silver and copper create an antimicrobial effect. Fillers such as barium sulfate and calcium carbonate increase the stiffness or hardness of plastic. Lead, cadmium, and chromium have all been used as dyes for plastics. Bromine and chlorine in plastics have a flame-retardant effect. The concentration of metals in plastic depends on the final product. Heavy metals are known carcinogens, meaning they cause cancer. Cancers with known associations to heavy metals include:
Lung cancer
Breast cancer
Bladder cancer
Liver cancer
Colon cancer
Kidney cancer
In addition to these known toxic substances, microplastics are believed to contribute to antibiotic resistance. Bacteria that grow and thrive specifically on plastics are resistant to the heavy metals in the plastic. These bacteria are interacting with other bacteria in the environment sharing this resistance. To put it simply, plastic-thriving bacteria are teaching other bacteria how to create a shield to protect themselves from antibiotics.
How to do your part
When walking on the beach you likely see some microplastics due to their bright, unnatural colors. Other pieces you may not recognize due to their size or color. According to Oregon State University, preventing the flow of microplastics into the ocean will have the greatest impact on the environment. So while it may seem like a daunting or strange task to "clean the sand", this is exactly what will help get microplastics out of the environment. Do your part.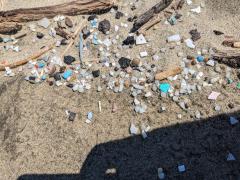 Sea Turtles Forever have active microplastics cleanups in Cannon Beach and in Manzanita. Sea Turtles Forever is looking for 1-2 volunteers to help host a group micro-plastic clean up on August 10th in Manzanita, Oregon. If you are interested please contact marc@seaturtlesforever.org. Manzanita needs our help — we will be there August 10th from 9am until 3pm at the end of Treasure Cove Avenue to run microplastic filtration. Come help us if you can, we would love to have you on the team. STF 2023 – for more information go to www.seaturtlesforever.org
Join or organize a beach cleanup such as those hosted by SOLV
Use reusable alternatives to plastic
Avoid products with microbeads
Choose clothing with natural fibers
Other wellness questions? Email us at info@tillamookcountywellness.org. For more local health and wellness information, visit www.tillamookcountywellness.org or follow Tillamook County Wellness on Facebook and Instagram.