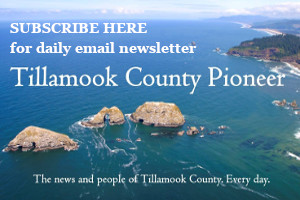 By Karen Sheelar, Behavioral Health Clinician at Tillamook County Community Health Center
While some people have visions of sugar plums dancing in their heads, many of us may lie awake stressing about coordinating festive meals, wrangling relatives, and wrapping presents. As we navigate the pressures of winter celebrations here is some guidance to bring good tidings and advice on how to jingle all the way to the New Year. 'Tis the season to incorporate good expectations, boundaries, and communication.
Key Concept: You've got this.
This time of the year may bring up feelings of stress, excitement, and even grief. As we reflect on the past and look forward to the future, it is important to find time to be present. Holidays can be a dizzying flurry of activity and emotion. We rarely allow ourselves the opportunity to pause and appreciate our capacity to manage the demands of everyday life, one moment at a time. You've got this.
Plan ahead.
Set up healthy expectations by creating realistic goals around finances, cooking, and patience. As the shopping list grows, timers ring, and controversial topics surface, you can pivot with confidence. Know your budget, evaluate your time management, and take a deep breath when the conversation turns frosty.
Practice flexibility when presented with change.
It is almost cliché to say that the holidays, though merry, can make you feel Claus-trophobic. Each year provides an opportunity for new and unexpected challenges. This year, try to react calmly to surprise guests, tangled lights, supply chain disruptions, broken appliances, and cats climbing the freshly decorated tree.
Acknowledge your feelings.
Convincing yourself that you feel happy or "fine" is one way to survive the hustle and bustle of the Yuletide. Then again, identifying how you actually feel can be a relief, reduce hostility, and more accurately reflect on the reality of a situation. Addressing difficult emotions can create opportunities for more honest living, encourage conversations, and cultivate problem solving. 
Take care of your own needs.
Step outside for fresh air, keep up healthy habits, or practice saying "no." It is important to give yourself an opportunity to recharge and help you maintain boundaries. Find ways to implement self-care that sustains you through all the holiday festivities. 
Shake or embrace the social atrophy.
Let's face it, the COVID-19 pandemic has affected our ability to relax without six feet between one another. We can dust off our social skills instead of enduring awkward silence. Consider planning for activities that create conversation, build new memories, and make us laugh like charades, Pictionary, or coordinating a white elephant gift exchange.
Move forward with kindness and curiosity.
Assume positive intent. Humans are complicated beings and our greatest task ahead includes accepting people as they are. As we approach the New Year, the best policy is to advance with grace and humility.
Seek professional help if you need it.
Despite your best efforts, if you find yourself consistently sad or anxious, experiencing increased physical discomfort, having trouble sleeping, becoming more irritable, or unable to complete normal activities, talk to a friend, family member, or your doctor. If these feelings last for a while, you might benefit from meeting with a mental health professional.
Take control of your holiday stress this season.



For more local health and wellness information, visit www.tillamookcountywellness.org or follow Tillamook County Wellness on Facebook, Instagram and Twitter.