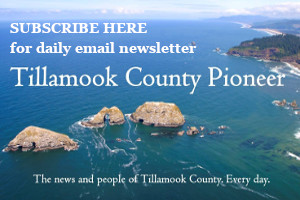 By Amanda Ferrat, Founder of Value Yourself Counseling LLC
May is Mental Health Awareness month yet as a mental health professional, I focus on mental health year-round. I also approach mental health as multidimensional, meaning that it goes beyond just mental wellbeing and includes all eight dimensions of wellness. If one dimension suffers, then overall wellbeing suffers and that impacts mental health even further due to increased stress and decreased coping mechanisms.
So, what are the 8 dimensions of wellness? Physical, emotional, intellectual, social, spiritual, financial, occupational, and environmental. Mental health is often believed to be comprised of our emotional, psychological, and social wellbeing. Yet if we do not take care of the spiritual, physical, financial, occupational and environmental dimensions of ourselves, we end up out of harmony and balance. When we are out of balance, we are not able to access and utilize coping skills and we will continue to make choices that negatively impact our overall wellbeing.
If you Google tips for improving your mental health you will get a variety of lists. Many of them will have things from a few of the dimensions. I would like to share small steps you can take in each of the dimensions to help you begin to build multidimensional mental health.
Physical
We often hear all the things we can do within physical wellness to improve our mental health. Have good sleep hygiene, get daily movement, eat a healthy diet, stay hydrated, take your meds and supplements, and manage any physical health symptoms or diagnosis. Yet we often do not hear about the correlation between mental health and the development of physical ailments. Just like physical wellness can help improve our mental health, untreated mental health can lead to disease. Depression has been shown to increase the risk for things like diabetes, heart disease, and stroke.
Emotional
Emotional wellness is all about having coping skills to help manage and regulate our emotions. Mindfulness, meditation, journaling, therapy, EFT tapping, and any other tool or practice that helps you navigate your feelings and cope with life's challenges are all emotional wellness. Emotional wellness also helps us build problem solving and resiliency skills. This bolsters our mental health and aids in coping with any future stress or difficult situations.
Social
Social wellness is about having connections and relationships with others that ease stress, anxiety, depression, improve self-esteem, and provide comfort and joy in companionship. Without strong social connections, we are prone to isolation and increased mental health struggles, including increased risk for suicide. Healthy relationships include setting boundaries, honest communication, and mutual respect and trust. Healthy social connections have been shown to lower anxiety and depression, help with emotional regulation, increase empathy, and even have a positive impact on physical health through improved immune systems.
Intellectual
Isn't intellectual wellness just mental health? No. Intellectual wellness is about the thinking parts of our brains, our cognition. It also includes our emotional and social functioning. Mental health is more about thoughts, feelings, mood, and/or behaviors. Intellectual wellness practices that can also boost or improve mental health are pursuing crafts or other creative hobbies and endeavors, reading or pursuing learning, and anything that requires thinking or problem solving. Brain health improves mental health because we process our emotions in our brains.
Spiritual
Spiritual wellness helps us by giving us a connection to purpose and meaning in life. It could be belief in a higher power or anything that gives you connection and meaning to life outside yourself. Without a connection to something bigger than ourselves, we can struggle to find meaning in life and this can exacerbate any mental health issues. Whether it is organized religion or a connection with nature, spiritual wellness is vital to mental health and overall wellness.
Financial
Financial wellness includes the knowledge and skills of planning and managing expenses as well as your money mindset. Do you have a negative relationship with money or negative beliefs? Do you stress over finances? I wrote about developing a healthy relationship with money last month. One thing you can do is have a "money date" with yourself each week where you check in with your finances and get your energy and mindset in a good space around your financial situation. This will reduce stress and improve mental health through improved financial wellness.
Occupational
Occupational wellness relates to all aspects of how happy or satisfied you are in your job or career. Do you work a job you dread going to or do you like where you work and who you work with/for? Does your job or career offer benefits and an environment that encourages wellness and the ability to do self-care and take time for mental health? Are you working to survive or doing what you love? If you have a healthy work environment and work a job or career that you are passionate about and enjoy, then you will have improved mental health and overall wellness.
Environmental
Environmental wellness is related to how we impact our environment and how, in turn, it can impact human health. Things like recycling, reducing waste, water conservation, and using sustainable products all help care for our environment. In return, our environment can continue to help us sustain healthy living. It can also be that you have a comfortable, healthy, safe, and welcoming home environment. When our homes are not safe or comfortable, this can interrupt our mental health and overall wellness.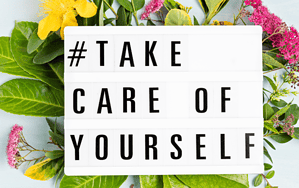 Each of the 8 dimensions can impact one another and impact our mental health. Overall wellness is a codependent web woven between the dimensions. Hence the importance of taking small steps to improve each area and maintain harmony between them in order to have optimal mental health. I hope you are all taking great care of yourselves and finding ways to be multidimensional in your wellness.
Other wellness questions? Email us at info@tillamookcountywellness.org. For more local health and wellness information, visit www.tillamookcountywellness.org or follow Tillamook County Wellness on Facebook and Instagram.