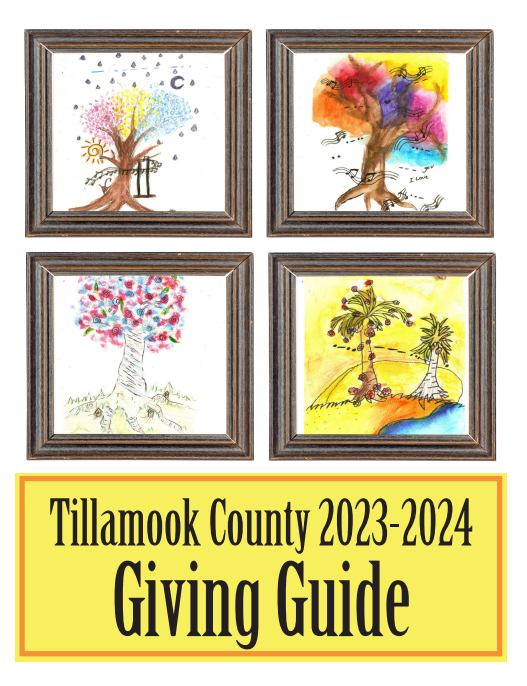 Drug overdose took more than 90,000 lives in the United States last year. For perspective, this photo shows a stadium in Alabama that holds roughly 90,000 people. That is more than three times the population of Tillamook County! Every day, our community is touched by overdose and substance use disorder (SUD). It is estimated that 1,700 people in Tillamook County live with opioid use disorder (OUD). That person can be our neighbor, our coworker, or our family. They deserve the support of our community to reach their goals and live a fulfilling life. If someone you know is struggling with an opioid addiction, take the first step in finding community resources by visiting OURTillamook.org.
OUR Tillamook, which stands for Opioid Use Response in Tillamook County, is a group of local organizations. They are working together to provide OUD support, resources and programs to anyone in Tillamook County. This group includes experts in healthcare, behavioral health, law enforcement, homeless services, addiction recovery, advocacy, education and government. Each member brings an area of specialty to the team.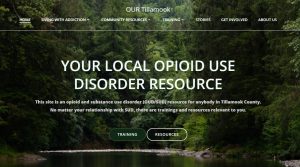 In the last year, OUR Tillamook collaborated in providing new programs and supporting programs already established.
Prime Plus peer support connects people starting their OUD/SUD recovery journey with helpful resources and support. To connect with a peer or learn more about the program call Michele Riggs with Tillamook Family Counseling Center at 503-815-5406.
OURTillamook.org provides addiction, treatment and recovery information related to SUD/OUD. It offers easy to understand content through articles, videos, training guides and local resource lists. This site is designed to be a SUD/OUD hub for anyone touched by addiction.
Free naloxone and training were given to law enforcement, educators and community members in Tillamook County. Naloxone reverses overdoses and can save lives. Nasal naloxone kits are available to the public, but supply will vary with grants available. If you are interested in getting a nasal naloxone kit contact Mareliza de Jesus at Adventist Health Tillamook at 503-815-2401.
A new syringe exchange program has started. Pick-up wound care supplies, safe injection kits, Sharps containers, and safely deposit used syringes and exchange for new every 1st and 3rd Wednesday of the month from 11am-1pm in CARE's lower parking lot, organized by Tillamook County Community Health Centers.
A community behavioral health and OUD resource guide was created. It lists organizations, groups and other OUD resources available in Tillamook County and the surrounding areas.
Medication for Opioid Use Disorder is available at the Rinehart Clinic, Tillamook County Community Health Centers, and now Adventist Health Tillamook. This service can help folks with OUD start their recovery journey. Speak to your provider to see if this is a good option for you.
Need someone to help you navigate and guide you to SUD resources in the area? Jeannine Deaville, a substance use navigator, can connect you with resources that are most relevant to your situation. Call her at 503-815-2286 or email her at deaviljd@ah.org.
September was National Recovery Month. It is a chance to educate Americans that treatment and mental health services can help those with a mental and/or substance use disorder live a healthy and rewarding life. You can still get involved in National Recovery Month:
Like and follow OUR Tillamook's Facebook page to get news on upcoming events and program development.
Visit OUR Tillamook.org to learn what resources are available in Tillamook County and how you can support a loved one living with OUD.
Practice proper drug disposal. Do your part to prevent drug overdose. Drug disposal is currently available at Rinehart Clinic and Pharmacy, Tillamook County Sheriff's Office, Tillamook Pharmacy, and Tillamook Police Department. There are also take-home kits available at Tillamook County libraries.
This project is supported by the Health Resources and Services Administration (HRSA) of the U.S. Department of Health and Huma Services (HHS) as part of a financial assistance award totaling $1 million with 100 percent funded by HRSA/HHS.  The contents are those of the author(s) and do not necessarily represent the official views or, nor an endorsement, by HRSA/HHS, or the U.S. Government.

For more local health and wellness information, go to www.tillamookcountywellness.org, or follow Tillamook County Wellness on Facebook, Instagram and Twitter.