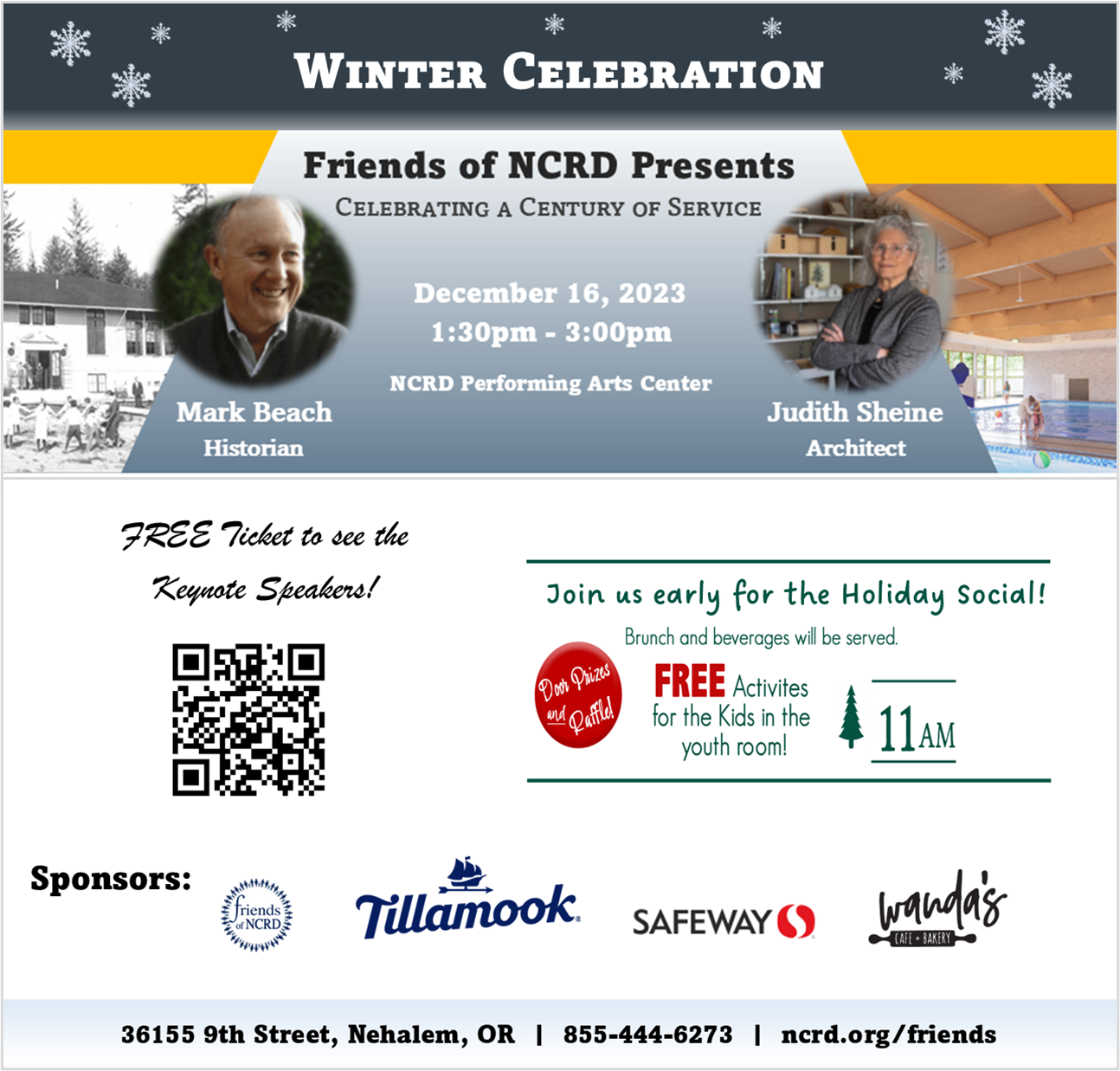 by Michelle Jenck, Director of Community Well-Being at Adventist Tillamook
Health is most often measured in numbers – our blood pressure, blood sugar (or A1c), cholesterol, weight, waist circumference, and so on. While these are important measures and they do tell us a lot about our risk for diseases (which we now know to be preventable by as much as 80%!), moving these numbers is harder than we ever imaged. The further away we get from our "ideal" numbers, the harder it is to achieve them.
This has caused a shift in how we approach health and well-being. While those numbers are important, they may be secondary to other key factors which we also know contribute to a person's health; such as how we feel about ourselves, how equipped we are in life to pursue and attain our goals and how well we are able to maintain healthy relationships with others.
Interestingly, our biometric scores and our social and mental well-being are in fact interconnected. How we live our lives, what we eat, how we move our bodies, how much we sleep, the choices we make around our entertainment, our friend groups and use of tobacco, alcohol and other addictive substances, all determine those health numbers. Because each of those choices is serving a purpose in our lives, it can be very difficult to change those behaviors. Instead of "giving things up," we may have more success adding something we value even more.
By focusing on positive, social actions we can take in our daily lives, we may actually have a better chance of moving our health numbers in the right direction. Exploring activities that bring us a sense of joy and fulfillment can be very motivating and contagious. It's a great way to meet new people, build self-esteem and grow in our personal and professional lives. Our peer groups and associations influence our behaviors. When we join activities where people are modeling healthier behaviors, we are more likely to adopt them by default.
It is important to recognize that the path to wellness looks different for each person. We all have different interests that motivate us as well as different challenges or barriers that prevent us from sticking to healthy habits. By looking at the things we want to do, we stand a much better chance of getting on – and staying on – a path to well-being.
To help you navigate what that path might look like, we have developed a handy map of fun activities. We have many local options for investing in ourselves, connecting with others, exploring the outdoors, enjoying locally produced foods and more. You may even think of some things we haven't included. The point is, there is no wrong path as long as it is leading toward a healthier, happier you.
As an added bonus, visiting points along the map gives you a chance to win prizes, such as movie tickets, hydro flasks, county and state parks passes, Tillamook County Fair tickets, gift cards to local businesses, and more. Winners will be selected at random from group events and activities April 6th through October 31st. This program is free and everyone is welcome to participate.
You are automatically eligible to win prizes for in-person activities such as walking groups and hikes, fitness classes, visiting Food Roots and attending local workshops. Sometimes we just can't make classes or other activities fit into our busy schedules. Don't worry – we have you covered too. Share a photo or post about what you've discovered along your wellness journey and tag us @TillamookCountyWellness on Facebook or Instagram to be entered to win. (You can also enter to win through a quick participation survey on our website here).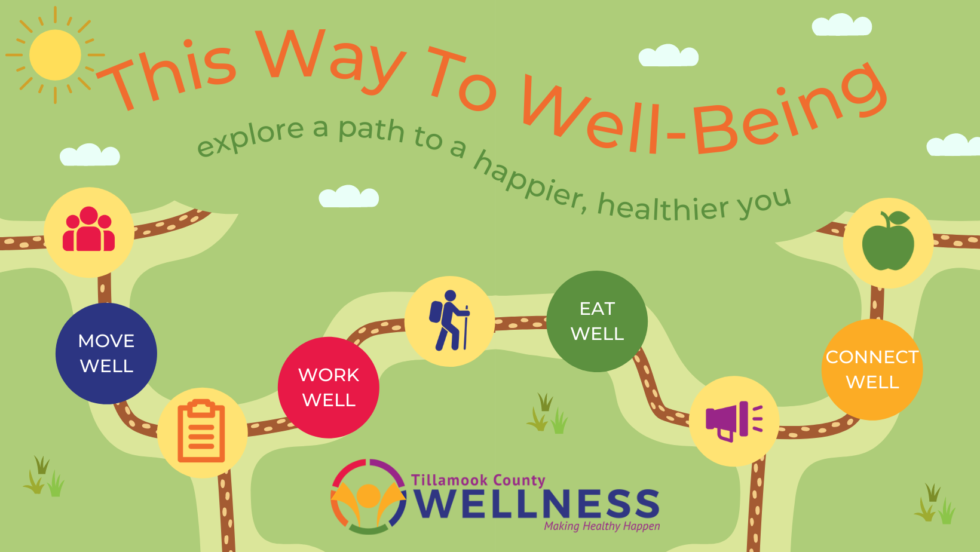 Are you ready to start exploring?
Grab your free Way to Well-Being map at participating locations*, your local Tillamook County library branch or download it online (*Participating locations include: North County Recreation District (NCRD), Tillamook County Family YMCA, Kiawanda Community Center, and Food Roots.)
Decide which activities you will explore and mark them on your calendar
Invite friends and family to join you
Share your discoveries at the Tillamook County Wellness Facebook & Instagram pages
Explore your way to wellness from April through October 2022 to be eligible to win prizes
Questions? Contact us at info@tillamookcountywellness.org
Annual Walking Group Launch April 6th
Let's get things kicked off with our annual Walking Group launch on April 6th! Explore local walking routes and trails while meeting new people. Groups meet weekly, rain or shine. Drop-ins are welcome. Check out the full schedule here. Can't find a group that works for your schedule? Feel free to start your own!
Other wellness questions? Email us at info@tillamookcountywellness.org. For more local health and wellness information, visit www.tillamookcountywellness.org or follow Tillamook County Wellness on Facebook and Instagram.