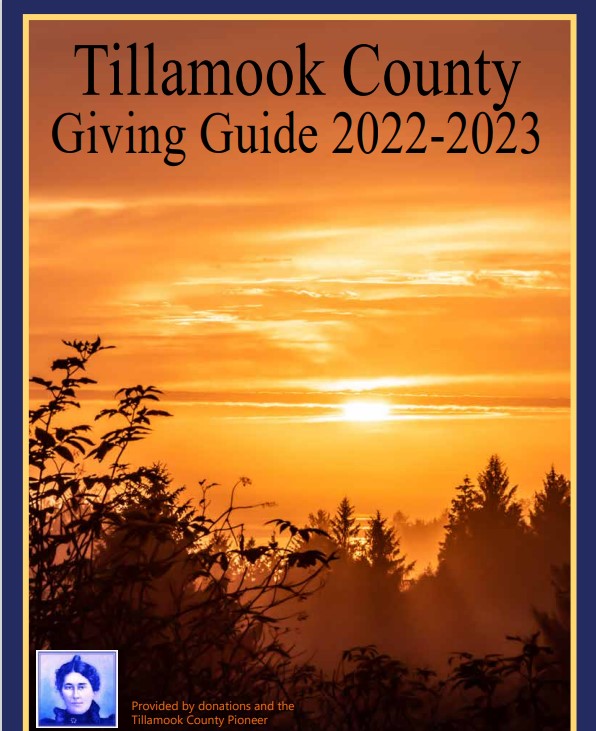 The Tillamook County Wellness "Why I'm In" interview series highlights our community partners and what has inspired and motivated them to work toward the common goal of improving community health.
"WHY I'M IN" with Stacie Zuercher, Community Programs Supervisor, Northwest Senior & Disability Services (NWSDS)
What drew you/your organization into Tillamook County Wellness?
Zuercher: Commissioner Bill Baertlein was on the NWSDS board and was very involved in my agency, which is how I initially got involved in the planning for the "Year of Wellness."
I like that this is a ground-up initiative and not top-down. The "suck in" is for me is that the doors are open for anyone who wants to participate. What are families saying they need? This about asking our community members about their health needs and responding in a thoughtful way – not just looking at statistics.
What, if any, changes have you seen come about as a result of this work?
Zuercher: In our first year we were able to establish a lot of important resources like the tillamookcountyhealthmatters.org website. Initially, there were a number of wonderful agencies doing a lot of collaborative work and we were creating a lot of programs and opportunities for community engagement but this was a lot of work and all of these agencies were going in different directions.
A major shift came about when we realized there was so much good work already happening and we asked ourselves, "What could Tillamook County Wellness do to support what was already happening and even enhance it?" That's when we shifted our focus to reducing risk for Type 2 Diabetes.
Now this is about supporting other work by providing coordination and alignment toward a common goal. Instead of being a "one hit wonder," we are all setting our organizational egos aside and are working together to really improve community health in a big way.
What have you learned from being involved in this work?
Zuercher: My career experience, before coming to Tillamook, was in memory care, skilled nursing and assisted living facilities. In all honesty, I really had blinders on about public health. I came into my current job right as Tillamook County Wellness was forming, which was great. This experience has helped me gain an understanding of how investing in health and wellness provides a trickle-down effect for everyone in the community.
This has also allowed me to develop a whole new set of skills in community collaboration, outreach and marketing, which help me advocate better for the needs of seniors and people with disabilities.
What are your hopes for this work as it relates to you/your organization?
Zuercher: Personally, I just love Tillamook. I am excited that I get to be part of something that helps Tillamook County. I hope that it motivates people to want to be more engaged in their own community, to take advantage of all the resources that are here and makes people proud of where they live.
Professionally, my goal is for seniors and people with disabilities to feel like they have access to resources. If you are an isolated senior or have health needs, I want you to feel confident that you can find the help you need.
What are your hopes for this work as it relates to changing population health in Tillamook County.
Zuercher: From a population health perspective, I hope that individuals feel supported by their community. That health issues are not a scary thing that people avoid but instead, that they're thinking about being proactive in ways that help them be as healthy as they can be.
If there is a message we can get out there – whether it is about having healthy families, preventing chronic disease, safety for isolated seniors, or whatever – I just hope that the resources we have created will debunk the myths and fears people have about being healthy.
So often people think, "Diabetes runs in my family. I am at high risk because my mom had it or my dad lost his limb to it, so, this is scary and I don't want to face it." Instead, I want people to realize that there are resources here for them. This doesn't have to feel scary or overwhelming. Hope is what gets people through life's difficulties.